10 Unforgettable Places to Visit in Singapore
Unforgettable Places to Visit in Singapore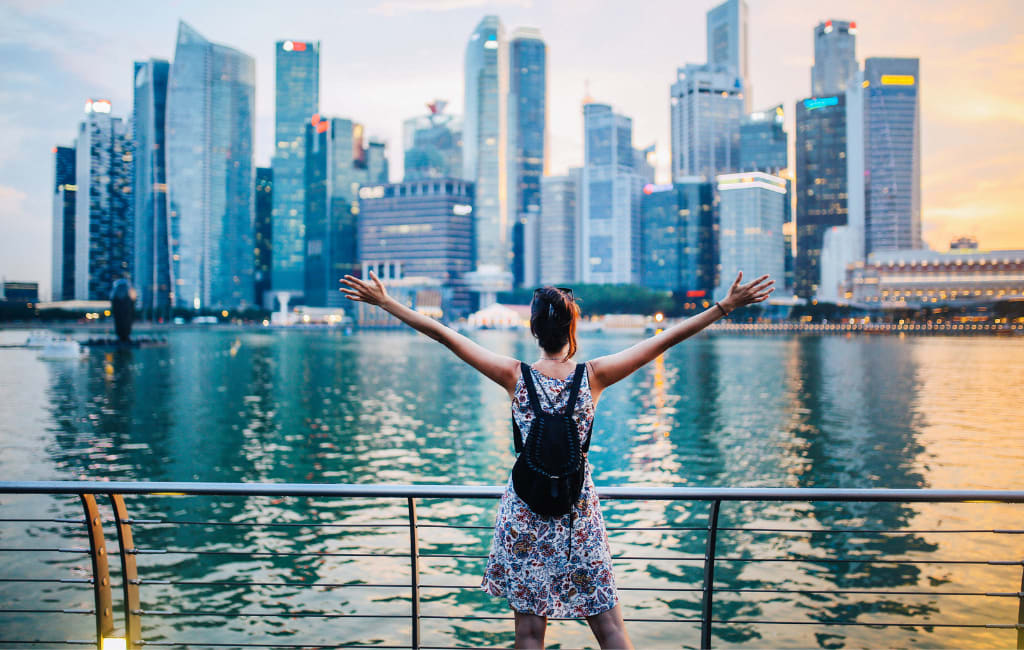 Singapore is a fascinating place with a rich history and culture. It's also a foodie's paradise, with incredible cuisine from all over Asia. And of course, there are the iconic Singaporean landmarks like the Marina Bay Sands and the Gardens by the Bay. In this blog post, we'll explore 10 of the most unforgettable places to visit in Singapore.
1. The Singapore Zoo
The Singapore Zoo is one of the most popular zoos in Asia, and for good reason—it offers a unique experience that you can't get anywhere else.
While other zoos focus on showcasing animals from one area, The Singapore Zoo gives you a chance to see animals from all over Asia. The zoo has more than 1,000 animals from over 50 different species, including pandas, monkeys, bears and even elephants!
The Singapore Zoo also has an incredible array of exhibits designed to educate visitors about the animals they encounter. There are several themed areas including an elephant exhibit where you'll learn about how elephants communicate with each other and with humans; a penguin exhibit where you can watch penguins swim around in their habitat; and an aquarium that houses sharks and other fish native to Singapore's waters.
The Singapore Zoo is also home to The Floating Garden which consists of three massive water lilies floating on the water at night when it's lit up by lights along its perimeter. This unique feature makes it easy for visitors to get close without disturbing the animals within its walls—and it's a beautiful sight under any circumstance!
2. The Botanic Gardens
The Botanic Gardens in Singapore is a must-visit for anyone who loves nature and gardens.
The garden, which was established in 1853, is the oldest botanic garden in Southeast Asia. This 450-hectare garden is located in the heart of Singapore's Central Region. It has a variety of different types of plants that can be seen throughout all seasons, including hundreds of trees and flowers. There are also more than 100 sculptures throughout the garden, creating beautiful scenery along with wonderful architectural designs that are very unique to this place.
The gardens also have an outdoor nature exhibition area where visitors can learn about different types of plants and trees from around the world while having fun at the same time! Visitors can enjoy looking at exhibits such as "Living Forests," "Bird Cage," "Urban Ecotourism," and many others! The exhibition area is located on top of Mount Faber Park, which offers breathtaking views for those who come here to visit The Botanic Gardens in Singapore.
The Botanic Gardens also has an indoor exhibition hall where visitors can learn about plants from around the world through interactive displays and hands-on activities! You
3. Chinatown
If you're a fan of Asian cuisine, it's almost impossible not to have heard of Chinatown. It's the biggest district in Singapore and home to more than 100 restaurants and businesses. You'll find everything from bakeries to fish markets here, making it easy to sample some of Singapore's best food.
For tourists who want to escape the hustle and bustle of Singapore's city center for a few hours, Chinatown is a great place to do just that. Instead of staying in hotels or hostels, visitors can stay at one of Chinatown's many guesthouses and enjoy the local culture with their own private room!
And if you'd rather get out into nature, there are plenty of hiking trails that take you through the beautiful landscape surrounding Chinatown. These trails are ideal for walking or running because they are flat and wide enough for any size group!
4. Little India
Why you should visit Little India in Singapore: This neighborhood has been described as the "heart" of Singapore—it's where locals go for shopping and food, but also for culture and history. You can see temples from all over India here as well as modern architecture that reflects the country's rich heritage.
5. Orchard Road
Singapore is a beautiful, diverse city. It's the center of the region's finance industry, but it's also got a lot of great places to visit—and Orchard Road is one of them.
Orchard Road is one of the most exclusive shopping districts in all of Asia, and it's located in Singapore's Central Region. It's home to many luxury brands and department stores like Burberry, Gucci, Prada, and Saks Fifth Avenue (just to name a few).
The area also has some amazing restaurants that offer amazing food at reasonable prices! There are also tons of bars and lounges to choose from if you're looking for something more casual than a restaurant or bar with live music.
When you think about it, there are so many reasons why you should visit Orchard Road in Singapore!
6. Sentosa Island
Why would you ever want to visit Sentosa Island in Singapore? It's a beautiful island with a great amount of activities, and it's just a short ride from the city center. If you're looking for someplace to get away from the hustle and bustle of Singapore, then Sentosa Island is a perfect spot for you.
Sentosa Island is an island off the coast of Singapore that has been developed into a tourist attraction over the years. It has many different attractions that are worth checking out if you're planning on visiting Singapore.
Some of these attractions include:
1) Water Parks: There are two water parks on Sentosa Island—one at Suntec City Mall and one at Gardens by the Bay. Both have tons of fun things for kids to do like go-karting or jet skiing around the lake.
2) Theme Parks: Another great thing about Sentosa Island is that there are three different theme parks on site! These include Universal Studios Singapore which has rides like Harry Potter and Transformers; Splash Cove which has slides and waterfalls; and DreamWorks Experience which has rides like The Simpsons Ride and Shrek 4-D
7. Marina Bay
If you're looking for a place to visit in Singapore, you should definitely check out Marina Bay. It's an amazing place with beautiful architecture, which makes it a great spot for anyone who wants to see the best of Singapore.
There are many things to see and do at Marina Bay, including the Singapore Flyer observation wheel and the Esplanade Promenade. The Singapore Flyer is one of the tallest observation wheels in the world, and it offers amazing views of Singapore's cityscape. You can also go shopping at Sennett Mall or enjoy some great dining at The Lebua.
If you plan on visiting Marina Bay during your trip, be sure to make reservations at one of its restaurants so that you don't have to wait long for your food order!
8. Pulau Ubin
The island of Pulau Ubin is a beautiful, untouched ecosystem and a great place to visit in Singapore.
It is located in the Straits of Johor, just south of Singapore and connected by ferry to Tanjung Rambut. The island has a large natural reef that protects it from storms, and is home to over 100 species of birds, including the ever-popular hornbill. There are also several interesting temples on the island, as well as some cool waterfalls and caves that make for great exploring.
If you're looking for an adventure that's not too far from the city, Pulau Ubin can't be beat!
9. Tiong Bahru
Tiong Bahru is a great place to visit in Singapore. It's located in the east of Singapore, and it's very easy to get to from the city. The easiest way is by bus, but if you're feeling a little more adventurous you could try biking or walking there.
If you're visiting Tiong Bahru for the first time, make sure you spend some time walking around and checking out all of the shops and restaurants. You can find some really cool places to eat here that are a little different from what you might see in other parts of Singapore (and even Asia!)
Tiong Bahru also has some beautiful parks that are perfect for picnics or just taking a walk outside during your stay in Singapore!
There are plenty of things to do while visiting Tiong Bahru as well—try visiting one of their museums if you're into art or history; go shopping at one of their markets; or just relax on one of their beaches!
10. Bukit Timah Nature Reserve
If you're looking for a quick escape from the hustle and bustle of Singapore, you should visit Bukit Timah Nature Reserve.
The reserve is located on the western side of the island and covers about 2,000 acres. It's home to several species of wildlife including monkeys and peacocks. There are also several hiking trails that can be taken through the reserve.
The best time to visit Bukit Timah Nature Reserve is in the morning when there are fewer people around. You'll find that it's quieter during this time so you can enjoy your surroundings without being disturbed by other people or animals!
Why you should visit Bukit Timah Nature Reserve in Singapore
• You'll get to see a variety of animals and plants in their natural environment
• You can enjoy a tranquil stroll through the forest while listening to the sounds of nature
• You can see some of Singapore's rarest plants and animals in one place
• There are plenty of activities for kids and adults alike, including hiking and bird-watching tours.
While Singapore isn't the biggest of countries, it's packed with things to do and see. If you're thinking of planning a trip to the Lion City some time soon, make sure that you're marking these 10 locations off of your checklist!
Reader insights
Be the first to share your insights about this piece.
Add your insights