Working in Retail Helps Me Get Along with Women
I just turned 25. I always had a problem with women my own age.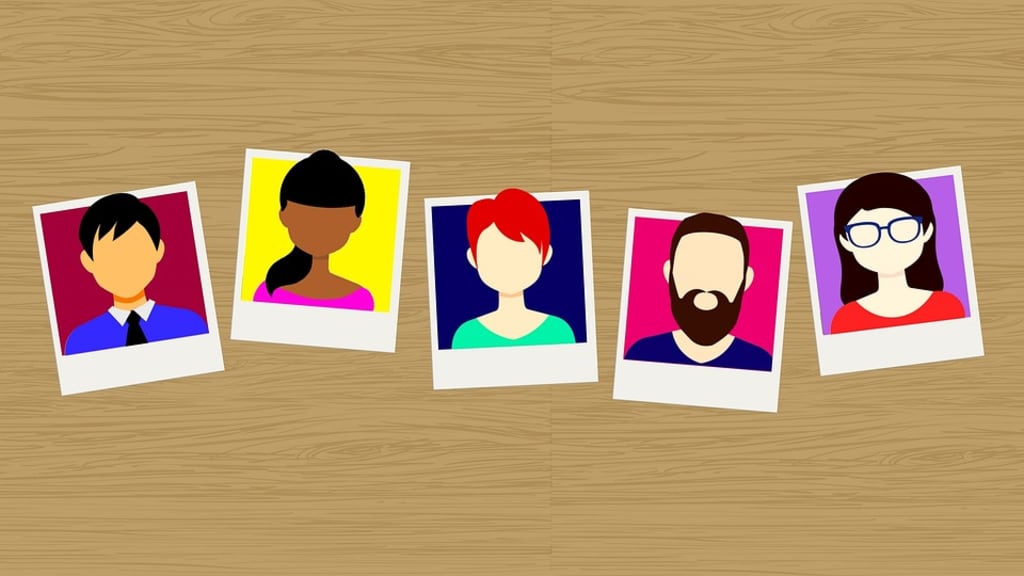 I moved up to Saint Augustine almost one year from now. I moved up for some guy. (Insert feminist trigger-rage face.) But I have been with this guy for six years so it was bound to happen one way or another.
I always had this problem getting along with women in the workforce and at school. It didn't matter the age or the amount of wisdom they bled between their legs, they just didn't get along with me. I could be in a room of girls aged 21 or younger and I'm the biggest sore thumb. Even the teacher looked at me like I was wasting someone else's time in college. The same goes for anyone who is older than me and like getting their college degree at 60-years-old.
But now that I have been going between retail jobs in the oldest city in the country, I have found out that putting myself in the same position or being in the same employment as women going through high school, pre- and post-college, and trying to return to work after being a mother. I find myself actually getting along with women and creating a niche for myself in a weird age range. I may not be in college now, but I can mingle and have fun with college-age women at work. I may not have an office job, but I bond well with managerial staff or female heads of corporate ladders.
While bonding with women has been some of the best things to happen to me turning 25, I ended up with some great perks.
Crafting My Inner Bitch
There are times all women have some inner bitch. It's when they don't get enough sleep or not enough attention from their SO. It's when night time nappies are happening more and more before the kid becomes potty trained. There are just days we don't want to deal with the rest of the world and lounge in bed watching cat videos.
I have always had a snappy bitch side, but I never actually used it unless I needed someone to tell me off. But after living in an old city and getting enough repeated information, I have just learned to grin and bear it. But days I don't feel good or have an anxiety attack at 4 in the morning, I just want people to leave me alone or bark at them to piss off. Sometimes I have learned how to grit myself between my teeth and fake a smile or two and make sure people get their popcorn or their soda, even if the kid is a spoiled brat.
Sometimes it helps to get a grip on reality and a little help from co-workers before you do anything else to get you in trouble. There are moments where my co-workers call me out for being rude, a bitch, or even pissy in front of customers. I often try to park fifteen minutes away from work, grab a cup of coffee or kombucha, grab a bite, and then head into work. Usually, it works, but other times it doesn't when your phone goes off and it's your mother hounding you about wedding problems.
There are moments in my line of work, I get some of the most annoying drunkards that have walked the only pedestrian-only street. However, it is a great relish when some of them tend to argue and fight with you over pricing and trying to cheat themselves into the more simplistic nature of the way into getting their hands on something that doesn't last long. Sometimes it's amusing to see what happens on Saint George Street. Other times it is quite frightening how much can happen in a quick moment of time before the cops or paramedics arrive on the scene.
I think since working alongside a lot of girls ranging in ages from nearly done with high school, college, and adulthood, it has been easy to see that not everyone has high expectations or have had some doubts about their career choices. Retail jobs work out because of constantly moving. You need more money due to retirement because it is a minimal income, or you need to do something because you made the worst career move in your life. But the customer never changes.
Customer Experience
Customer experience happens anywhere you go, be it an office or at a baseline level of popcorn selling.
I have had several rude customers and most of the time, they speak only Spanish or are hardly interested in any English. Sometimes they will just look at you like you are supposed to do something for them until they point at the bucket and then at their hands. Many Indian families who come in treat me like a low-level dog and often leave without tipping. Sometimes they tip if the children were ruder than the parents.
Yet, working with customers is like working with children who have recently gotten an allowance for their birthday or Christmas and they have no idea what to do with it.
Learning what kinds of tourists or locals shopkeepers have to deal with, I learn how to combat the problem, ignore the problem, or just make sure everyone gets what they want. If your job is to make sure that someone gets a popcorn at a certain size because they can't afford it in another bag, it takes serious communication or even listening to ensure that whatever the customer said is understood at the other side of the counter.
Whatever the problems may be, you have to either smile and go along or try to make sure it doesn't ruin other people's day. Yet learning from women of all ages who have worked in retail, transitioned to retail because of starting a family, or whatever the reason, you can never have enough advise or experience to ensure that whichever women decided to take on working downtown on Saint George have enough information to make a proper decision.
About the Creator
Born in South Carolina, raised in Florida. I enjoy writing for therapy or stress release. Enjoy my ramblings or any updates on cities where I live.
Reader insights
Be the first to share your insights about this piece.
Add your insights