Women Work Through The Night To Manage Work And Family Life
Enormous Stress And Strain Put On Female Workers During Lockdown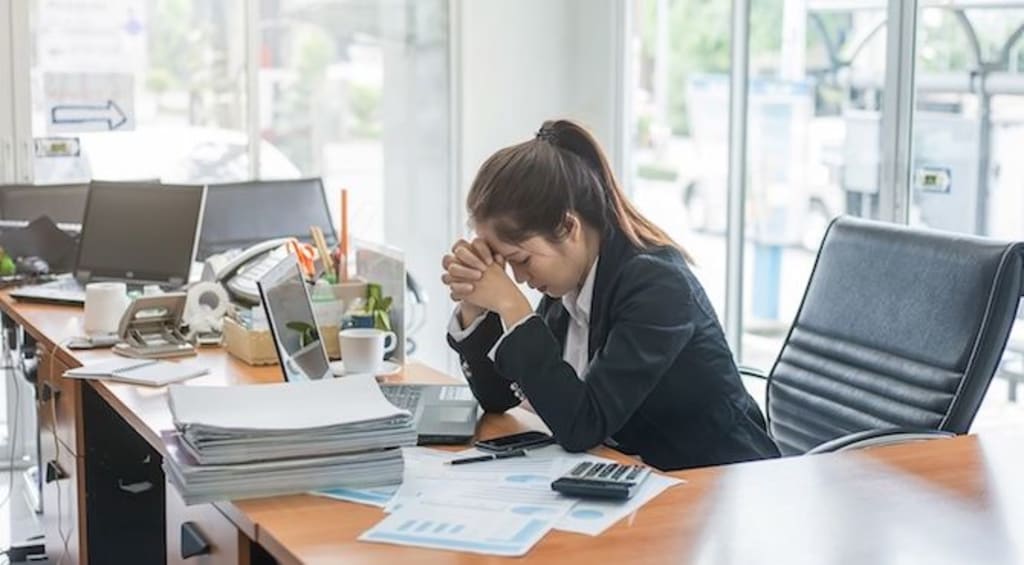 Working women face immense pressure at home, despite lockdown measures being lifted, as the expectation to perform professionally collides with domestic duties.
That's according to new research from NEOMA Business School and emlyon Business School.
The Covid-19 lockdown is gradually being eased across the globe and people are being asked to come back to work. However, as offices, restaurants and other communal places re-open, children have not been given the same priority to go back to school or daycare centers, and will not return until September in most cases.
For women, this nearly always means many are being forced to juggle multiple professional and personal commitments – having to balance working full time, taking care of children, and managing a surplus of domestic chores all within the home.
The research shows that as a result, couples have had to choose who is going to be in charge of most of the domestic and parental load, and whose work is going to have priority. For women, it is the domestic work that tends to take priority.
"Even when women are the 'breadwinners' of the family, providing financial support to the rest of the family, their internalization of their role as 'caregivers' is leading them to think that they are the ones who are supposed to take care of the children," says professor Natalie Clavijo from NEOMA Business School.
As women are giving priority to their household, in order to somehow safeguard their careers, many have been working before their children get up, after they go to bed, at night, and on weekends. Others have been dealing with insomnia, often caused by the anxiety they feel regarding potential marginalization from their workplace.
"More than ever, this pandemic shows that gender equality is not just a question of financial independence or career valorization. Gender norms are at the root of such inequalities and must be addressed and explained so that equality is fully redesigned," says Ludivine Perray-Redslob from emlyon Business School.
This pandemic shows that behind the scenes, working women are still confronted with powerful gendered norms, being forced to balance their personal and professional lives, ultimately leading to anxiety and career sacrifices.
This research was carried out by conducting interviews and collecting comments from online communities of parents, and was published in the study "Women Executives Facing Containment".
ABOUT NEOMA BUSINESS SCHOOL
NEOMA Business School has the ambition to be an innovative challenger to the world's leading business schools. Driven by its strategic plan, NEOMA Business School is building the school of tomorrow and rethinking its approach to international development, teaching, the use of digital technology and campus design.
The school offers an extensive portfolio of programmes across its campuses in Reims, Rouen and Paris, from Bachelor's and Master's in Management to Executive Education, for over 9,500 students.
The faculty includes more than 160 permanent professors and research-professors, 60% of whom have an international profile. NEOMA Business School has more than 59,500 graduates based in 120 countries.
Presided over by Michel-Edouard Leclerc, the School has been granted the status of Consular Higher Education Institution (EESC). The Dean is Delphine Manceau.
emlyon business school gains 4 ranks on a European level and becomes the 16th best program! A great performance that also enables emlyon Executive MBA to become the 3rd best ranked program in France.
This ranking analyzes up to 160 EMBA programs, with over 50% of results based on external sources: a worldwide panel of recruiters, professors, researchers, business school and university deans who are directly surveyed by QS. A school survey is also conducted to complete the data.
Amongst the strengths of emlyon business school's EMBA which are highlighted in this ranking, we can underline diversity (% of women in the cohort, high number of nationalities) and the highly qualified profile of participants (highest score in "professional experience" and "position within their company").
 "It's great to see in these rankings that our EMBAs, who already started the program in senior leadership positions, are being promoted after starting the program to even higher level positions. This really demonstrates the strong return on investment of the emlyon program." Rhoda Davidson, Director of EMBA program.