Woman vs Woman
5 Things to Stop Women from Hating Other Women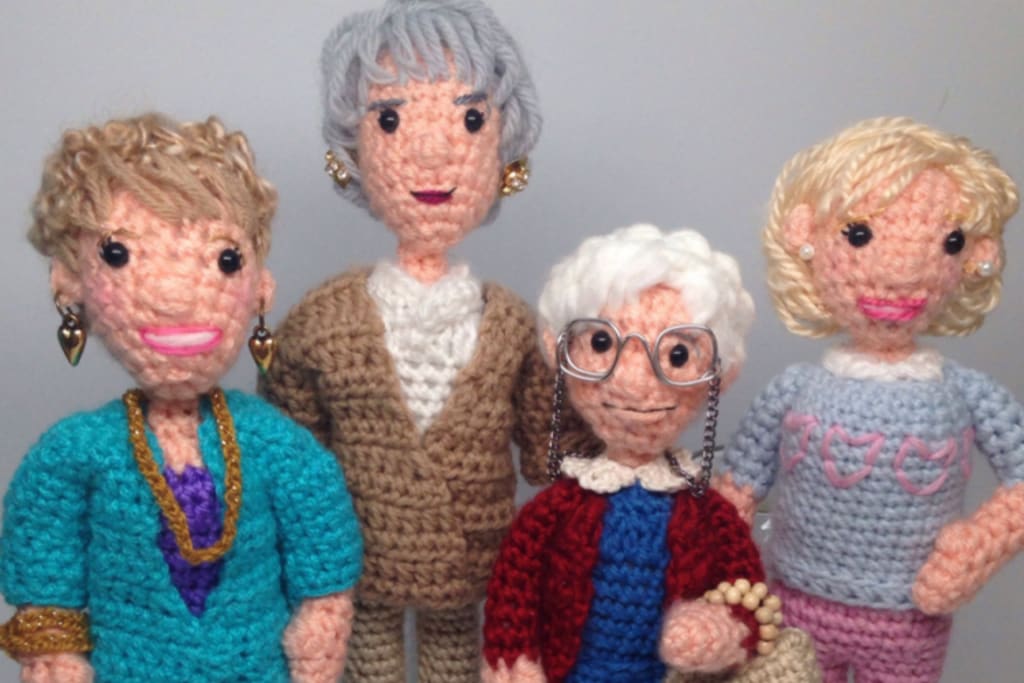 Women I've come to meet in life have aggressively committed frienemy. The female serial killers of respect, dignity, and honor towards other women all the while pretending to be a mentor, a nice person, and even a friend.
Women are Without Womradeship, that's having a real sense of community and duty for the next woman (women—comradeship= hatred). Where did these rogue roses come from? Don't they know a dozen roses make the best bouquet?
From fighting pregnant women, sleeping with married men, befriending a zer0 to be in a 10 style relationship—You know the friendships that look incompatible: skinny girl BFF/w big girl, rich girl BFF/w poor girl, cute girl BFF/w ugly girl. Females have stated those types of friends make them look a whole lot better to other people. Grown people actually do stuff like that. They're group-jumping a girl walking down the street, creating a hostile environment for the new woman on the job, to de-womening her for not being able to conceive. Why are woman in such a blood thirst for the next woman's blood?
Daughters from today's mothers are born in a non maternal battle. Daughters have become a mother's opposition. Why have so many women abandoned their daughters at their femininity? A daughter has two loads of love; the Father's, and the Mother's. That mother's love can carry an absentee father's load hands down. Misplace THAT love, and a daughter will be left longing and susceptible.
She is not to be the bedroom/kitchen single mother with her mom as the educator. She'd know better when guys are telling her that's all she'll ever be good for. If she desires more and tries for it, your past (mom) maybe her inspiration but it is not her judging you. A bad life mother has a sad life daughter. Both lives die because the mom has tried the daughter for her sins, her bad choices, and her misfortune. That seems to be the effects of some type of double Jeopardy.
What the hell has happened to sisterhood and motherhood?
Other women's children have even become the weapon these she Devils use for destroying her. There seems to be a lost in sympathy, affection, genuine love, understanding, and unity on the queenside. I have known women to feed their daughters' abuser boyfriends, all the while scorning her for being stupid if he leaves her. WOW!
Who now to be there for her? Who is she to trust? Lean on?
Her mother is an arrow through the heart.
Sister—a river of let downs.
Friends—her bed of lies.
Women are in a state of civil war amongst one another.
When was a time you didn't call your best friend stupid for staying with him?
When was the last time you did something nice for your daughter?
What's the one time you thought to yourself, how beautiful your sister was that day?
You kept her secrets?
A time her man was all hers and you weren't sleeping with him?
Women hate women!
There are 5 solutions to this.
1. No Jealousy/Envy
Not wanting the best for her because it's not you is appalling. Thinking it should be you is sick. Tell her you can't stomach her: thinking she's cute, successful, being married, the great co parenting she has with her ex, or her having a father. Now you are where you need to be in her life, in the trash.
2. Unity! Members Only Jacket
Stick together no matter what. Stay close as new beaus come. Realize she is looking out for you. Help each other when times get hard. Being there shows you care. Support one another. Unity starts out with you(U) and(N) I(I).
3. Love your daughters.
You have your daughter's love. Want the best for her. Don't raise her as a peasant and raise a son as a king. She is not competition. Don't punish her youth and hinder her future. Mom's boyfriend or new guy friends should not be an addition problem.
4. Zer0 in the 10 Style
Stop befriending big girls, broke chicks, ugly, dumb, low self esteem or not on your level, to make you look so much better. Be a real friend! All you are is a number 1 loser to every member of TEAMREALASFUCK.
5. #Wastehistime2018
Men can be a big reason between feuding women. A feuding daughter in law and his mom keeps conversations and need to know info and coming over from happening. Leaving him free to run game on the both of them. He is the hoe that ain't loyal, won't ride or die, and his baby mama is always gone be a source for ass. If he is cheating, she didn't steal (shoplifting) him. He went shopping. Waste his time like he is wasting yours.
Reader insights
Be the first to share your insights about this piece.
Add your insights