Why Is It so Important for Girls and Young Women to Have Positive Female Role Models?
So much more to be said about this, let's make a start...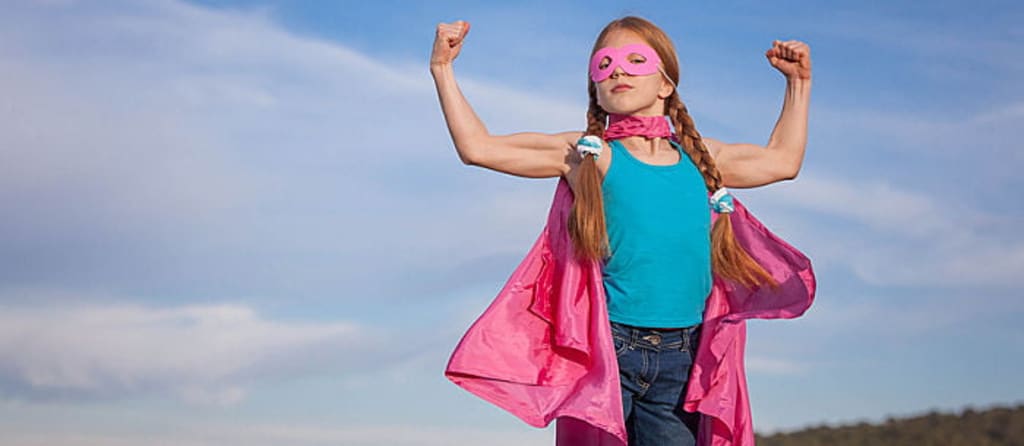 How many people reading this have a younger sister, daughter, female cousin, etc, etc? Ever wondered who they look up too?
For males it's relatively simple; David Beckham, Will Smith, Barack Obama, Elon Musk. Even though if you ask most lads under the age of 13 in 2018, none of these people will appear, you're probably looking more at a list that includes KSI, Ninja, or ChrisMD but that's just the "Age of YouTube".
Personally, coming from a sporting background (mostly football), role models came in thick and fast throughout my childhood... male role models; Beckham, Ronaldo, Henry, and Van Nistelrooy to name a few. But when it came to female role models I was pretty thin on the ground for inspiration.
My first sniff of a female role model that was in the public eye, was the then England Women's Captain; Kelly Smith. I can talk until I'm long in the tooth about what that woman did for the sport but her influence (through no fault of her own) was nowhere near as strong as her male counterpart; Beckham.
So it begs the question, "Where did I find female role models or women of influence?"
Now it's incredibly easy for me to say that I would not have the confidence and resilience I do without positively influencing female PE teachers, one in particular who just so happened to be a Commonwealth Games medal holder. This person showed unrivaled faith in any student sporty or not, she never judged and always listened, giving just the right amount of advice to get a 13-year-old me to listen.
Of course, this was 13 years ago…Yes, I am 26 this year (help! I'm getting old!) and times have changed, people like Beyoncé or Lucy Bronze or Chloe Kim are positively advertised and, more importantly, their voices are being heard.
For me, the young family member is my 15-year-old cousin who arguably has grown up with me as her main role model. This has always had a positive impact on me because I always keep in mind the image I am portraying to her i.e. you can do anything if you put your mind to it and as long as you're happy it doesn't matter what other people think. In all fairness, she has always been headstrong and knows what she wants in life.
But, who else does she look up to? How do those people influence her decisions both socially and where she wants to go in life?
Now that I work in the automotive industry, I see many parallels. I am really interested in the views and experiences of other females working in a professional environment.
Are most industries male dominated? It's got to be said that any industry would vastly benefit from having more diversity but, it begs the question; how do you encourage more females to apply for jobs in your line of work or inspire them to pursue a career in that field?
For me, the answer has to be; perception from the outside and perception from a young age.
Having worked in primary and secondary schools across the UK and two of the largest youth centres in the country, I have seen the response from young people when conducting assemblies, talks, presentations, and workshops about 'Something New or Different'.
Kids are like sponges; if you emit your point of view on to them, they will hold onto that and take that with them. I used to run an initiative called 'Do Something Different' where our sports apprentices would design and deliver a new and fun sporting activity for the kids once a week. It was always, by far, the most popular part of the time they spent with us that day. Why? Because they could learn and try something brand new!
Can we take this concept and put it into a role model activity or careers event in schools?
All in all, do what makes you happy, keep positive people in your life, and be the best you!
k.thnx.bye