When Your Boss Tries to Hit on You
An Overseas Trip That Could Have Gone Very Wrong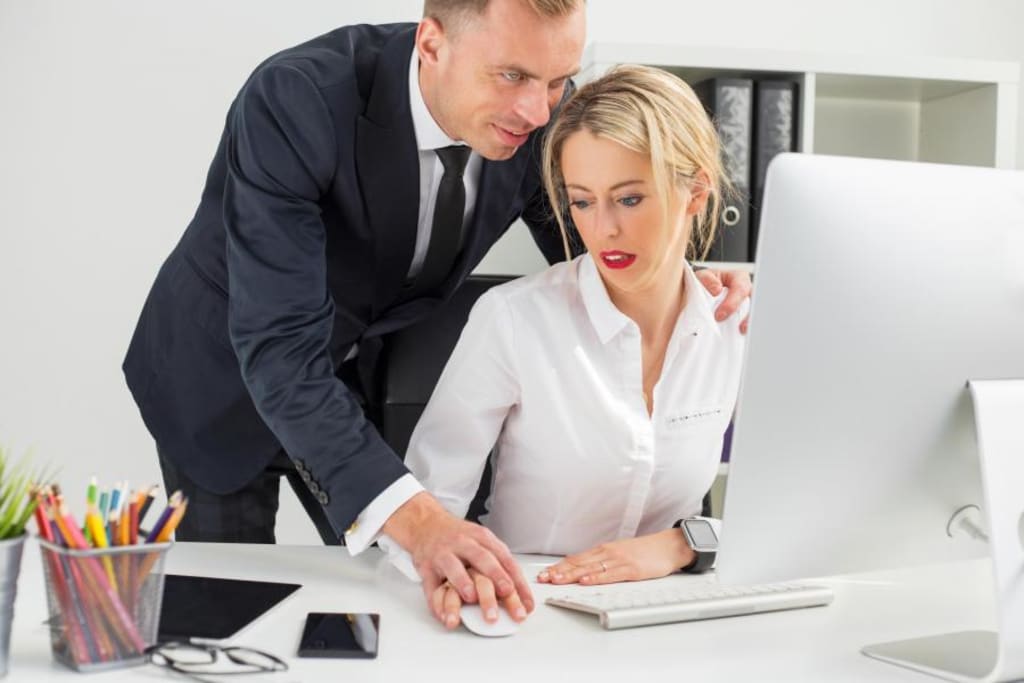 It happened five years ago, when I started my first job right out of college; fresh, but also incredibly naïve.
It was a mid-tier MNC and they have some sort of orientation program where the fresh graduates get to shadow a top management figure for some time, so as to get familiarized with the company's multi-business arms. One day, barely two months after I joined, I was suddenly informed that I would be going on to a prompt overseas business trip with one of the top guys, whom we shall call Greg for this story.
Greg was a middle-aged managing director known for his candidness and forward-thinking. I genuinely respected him back then and was actually looking forward to the trip.
But boy, did it turn out different from what I had thought.
We were arranged on the same flight and, upon landing, we were scheduled for a visit to an off-site location. The flight was a few hours long and the off-site was quite a distance away, and the third world traffic certainly did not help at all. So, for a good ten hours, I was one-on-one with Greg on the plane and in the car.
It started off very normally—me talking about college life and my grad trip, but somewhere along the chat, Greg started talking about how he regretted marrying early in his twenties, the problems he was having with his wife, and how he was envious of some of his friends who had divorced and gotten themselves a much younger girlfriend/wife. I still remembered the exact line he said that made me certain that things were about to become very different and the whole conversation had been crafted with no good intentions.
He said, "god, just imagine holding those young, young bodies. Let me tell you this, NOTHING makes a man feel more alive than those moments."
If you were there to witness the sickening glint in his eyes and hear his tone as he said it, you would surely agree that he absolutely did not mean it as a joke. At all.
I felt very uncomfortable, but I didn't know how to get him to stop. I mean, after all, he was the boss of the boss of my boss, whereas I was just this little newbie at the bottom of the hierarchy. All I did at that moment was to laugh nervously and give stupid replies like "oh wow, didn't expect you'd say such things."
Maybe right because I didn't put the foot down at that point, Greg then moved on to asking me what workouts routines I usually do in gym and asked me to show him. As I talked, he took it as a perfect opportunity to feel me up, saying "hmm let me see if you are engaging your muscles correctly" and suddenly, his hands were everywhere, touching and squeezing my back, neck, arms, and thighs. I remembered the chauffeur looking up the rear mirror at us and, for a brief moment, I thought he was going to would say something, but he just looked down and carried on driving.
I couldn't really remember what I said after that (my mind just blanked out), but I remembered blabbering non-stop about the most random things (ie: some road signs we just passed, the theme of the upcoming D&D) and changing topics abruptly so as to not give him any chance to lead the conversation. Even till the end of the day, he was telling me about some cool bars around our hotel (pre-booked by company) and insisted on me joining him there after work. I closely escaped that as he was held up at a meeting, and I snuck off right on the dot and quickly switched off my phone for the whole night in case he would call.
The next day, he was 100 percent professional with me, not the slightest hint of inappropriateness in his words or actions—just like the Greg I first knew. We barely had any more one-on-one interactions for the remainder of that trip and for the subsequent years that I was in that company, we still exchanged friendly greetings when passing each other along the walkway.
Till this day, I don't know what his intentions were, or I was too paranoid. It's definitely nowhere close to the traumatizing #metoo experiences that so many others have gone through, but that feeling of reluctance being forcibly warped into inaction by the fear for an authoritative figure is common in these stories.