Waste Free, Period
A review on reusable menstruating pads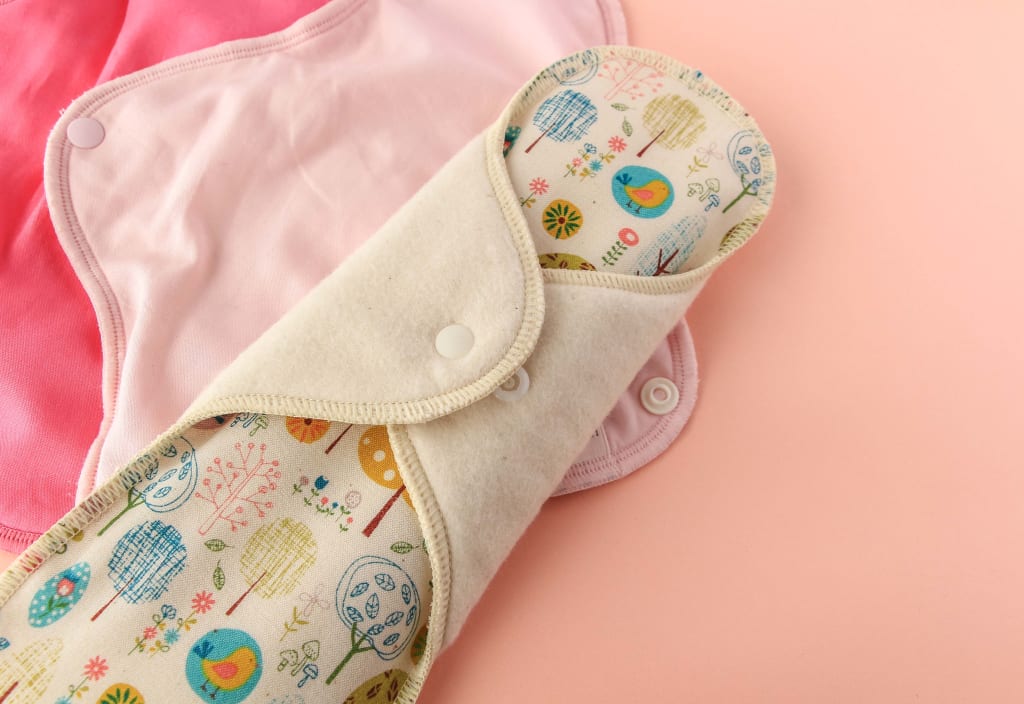 About a year ago I decided to tackle my menstrustral cycle waste head on and be done with it, period. (yes, pun intended, lol). I have never been a fan, since the first day I discovered those pesky feminine products, of the waste I was producing every month and the health warnings that came with them. My monthly flow served with the potential side of Toxic Shock Syndrome was not appealing in the least. Which made my first menstrual cycle (and every one after that) more frustrated, anxious and guilty.
Did you know that pads and tampons create about the same amount of waste per year as diapers. We talking on average 30 pads/tampons per menstruating female per month, 360 per year multiplied by the world's population that use disposable menstrual products.
So this is why when I walking down the grocery last year and saw this marvellous product I knew my period prayers had been answered. I'm also sure, had I thought of it, I could have switched long ago or made something like this. Yet since my 'awakening' my radar has been on high for super ecoeffective products.
And so I picked up the small box off the shelf, sceptical, but willing to give this menstrual pad name Lunapads a try.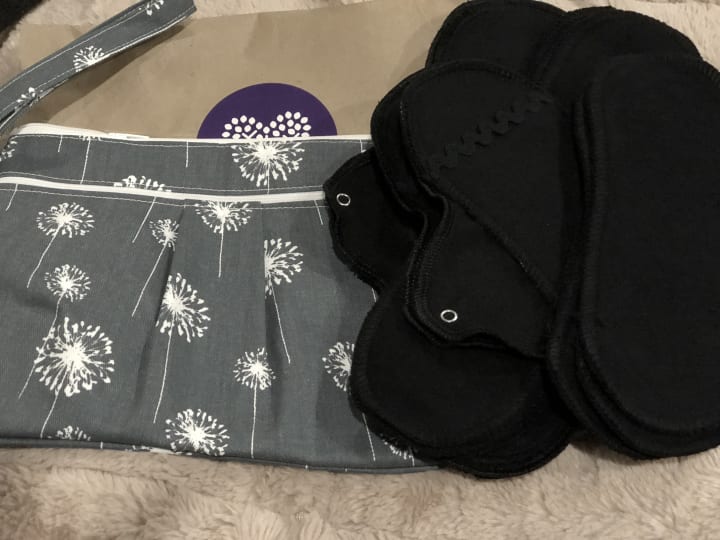 See the industry had tried offering a product for us waste conscious consumers, also made by Lunapads I have discovered recently, the Diva Cup. I'm sure it's fantastic, but my preference has also been pads versus tampons or tampon like products.
And before I found Lunapads cotton pads, I had made the switch to the more eco conscious organic disposable pads, which made me feel a little less guilty at the time.
But nothing mades me feel less guilty and amazing about recieiving that monthly flow more than my switch to the Lunapad cotton pads. I loved my first pad so much- it was so soft and comfortable, I had to buy another one.
Seriously, while wearing these babies, I didn't feel like a was wearing a pad. Just some really comfy, padded underwear that didn't made any noise while I walked and I threw into cold water to be washed, instead of the garbage.
Sold after the first use, I saved up for the starter pack which is available on lunapads website, lunapad.ca and had to share my purchase with you!
I opted for the organic cotton in this purchase. I absolutely love the inserts for the added protection on heavy days, but also for the ability to switch out just the insert on light days.
My wet dry bag shown in the photo makes my day to day, wherever I need to go easier and worry free. The used pads/liners go into the wet pouch and the clean ones are on the outer pouch all in a compact, cute clutch.
Washing is a breeze. I have a dedicated pail with cold water to let all the used pads/liners soak in for a few hours or overnight and then I was them on delicate cycle in the machine and lay out to dry or delicate low heat setting in the dryer.
I can honestly say I will not be going back to disposable pads ever again. After receiving my started pack I started telling all my girlfriends about this. And the crazy thing was they hadn't heard of it and are ready to jump ship too! A teenage family member has a birthday coming up and we will be giving her one of the greatest gifts ever, Lunapads! Because we believe every young women should start off with the right protection for their health, which includes the health of the environment and those around them.
So if you are looking to made a great waste free impact, grab yourself, your mom, friends, family a Lunda pad and spread the love of comfortable, waste free, healthy period for all!
***We are not affiliated with Lunapads and we are not receiving any compensation for this review/ recommendation of their product.****
Orginally Posted December 2018 on www.heirloom-flourish.com