Unlocking the Mysteries of Hotels: What They Won't Tell You
Discover the mysterious world of hotels as we explore the information they like to withhold!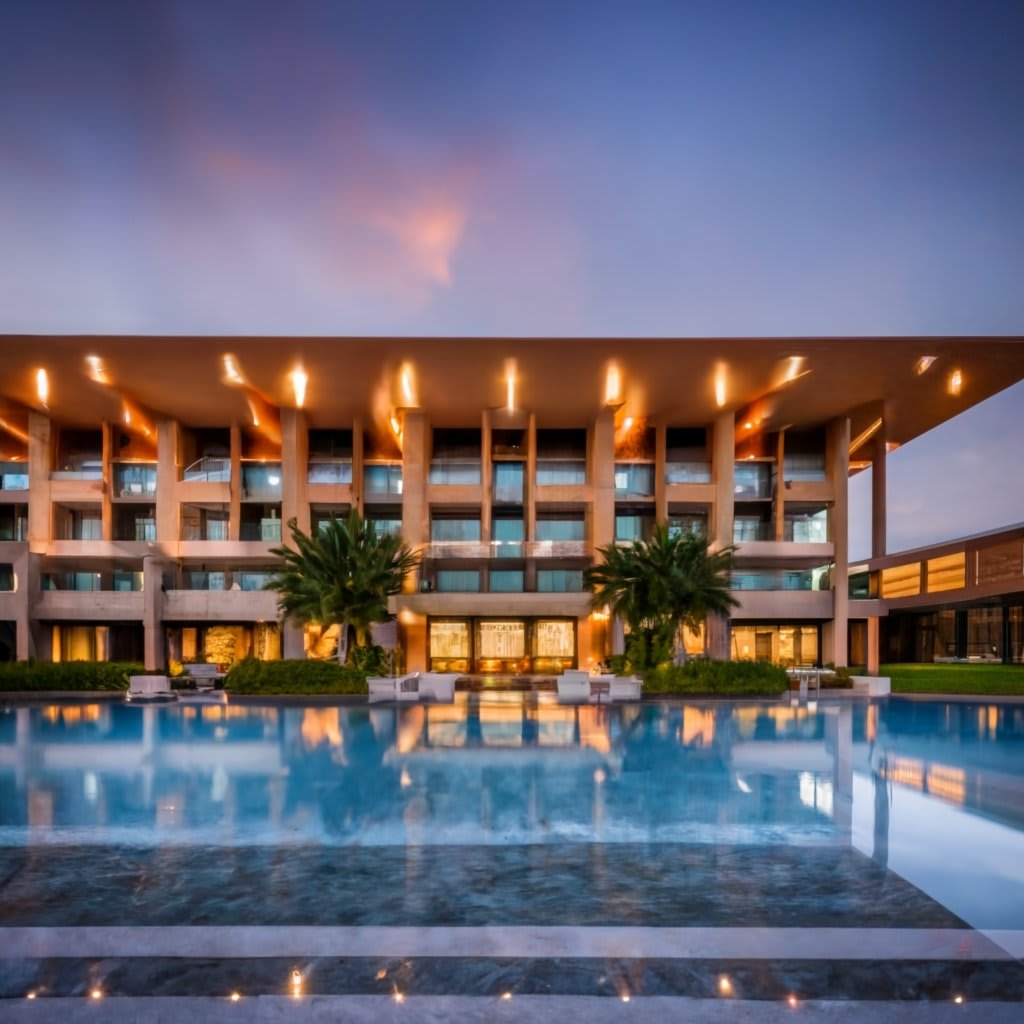 Have you ever fantasized about taking a trip to a five-star hotel where the plush beds, outdoor pool, and attentive staff would help you forget about your everyday troubles? Hotels might appear like the ideal setting for a restful break, but they actually conceal strange and unpleasant secrets beneath the crisp sheets and in-room dining. The "Do Not Disturb" sign is off the door today as we divulge the ugliest information that hotels would rather you not know.
1. Bed Bugs
Nothing compares to the joy of entering your hotel room and falling into fresh, clean bedding after a difficult journey that included delayed planes, turbulence, and aircraft cuisine. Sadly, something evil might be concealed by those clean linens. Over 80% of hotels have bed bug infestations annually; these minuscule, blood-sucking pests may make your trip intolerable.
Whether you're in a posh suite or a basic motel, most hotels have seven bed bug infestations on average every five years. These infestations can include up to 500 bugs hidden in the seams of the mattress, the headboard panel, and other nooks and crannies around the bed. In order to feed and hide from the light, bed bugs normally only emerge at night.
2. Dirty Dishware
You might want to rethink your decision if you thought you could drink without risk from a hotel glass. In a book published in 2012, a former hotel employee named Jacob Tomsky revealed the unsavory practices of the hospitality sector, including the revolting practice of certain housekeepers wiping glasses with furniture wax rather than washing them thoroughly. This procedure, despite being time-saving, is highly unsettling because the wax can leave traces in the glasses and have negative side effects like nausea, vomiting, and queasy feelings.
3. The Costly Valet
Although the valet services at luxury hotels are meant to make your life easier, they occasionally end up costing more than expected. A hotel guest from Miami Beach ordered the valet to park his $200,000 Lamborghini Aventador in 2015. The valet revved the engine, eager to experience the supercar. Sadly, it overheated and started to burn. Despite the valet being terminated, the Lamborghini owner probably had to pay for the repairs.
4. Unsecured Safes
To protect your belongings, many hotels offer in-room safes. Surprisingly, hotel staff frequently has access to a universal code that opens all safes in the building. Although this system was designed to assist visitors who forget their access codes in retrieving their goods, it also makes it simple for dishonest employees to steal.
5. Concierge Secrets
Concierges at high-end hotels are renowned for their exceptional customer service, yet some of them may have covert agreements with nearby eateries to refer customers in exchange for money. In order to encourage consumers to visit the restaurants with which they have agreements, concierges may aggressively promote certain eateries or disparage other businesses. Many hotel chains, nevertheless, refute these actions.
6. The Golden Keys
There is a prestigious group called "Les Clefs d'Or" or "The Golden Keys," which is made up of the best concierges in the world. These industry experts are chosen through a thorough selection procedure and are renowned for offering exceptional service to visitors. If the concierge at your hotel belongs to this association, you can count on receiving top-notch service.
7. Spy Professionals
Today's hotels develop thorough profiles of its guests in advance using data from social media. Although they can tailor the visitor experience thanks to this, some could consider it a privacy infringement. Nevertheless, this technique is growing more widespread.
8. Ignored Infidelity
Hotel personnel may be informed if a guest checks in with a partner who is not their spouse, but they often don't reveal the adultery. Hotels typically retain discretion since they don't want to damage a couple's marriage.
9. Other Dirty Staff Secrets
Some employees of hotels exhibit undesirable tendencies, such sleeping on customers' beds or stealing food from rooms. They may even retaliate occasionally against impolite or bothersome visitors by wiping the restroom floor with one of the visitors' towels. When these actions are detected, they are punished since they are clearly unethical.
In conclusion, even while hotels provide convenience and conveniences, it's crucial to be aware of any potential secrets they may be keeping. However, the majority of hotels work hard to give their customers excellent service and a relaxing stay. Therefore, even with these tips, you can travel for pleasure or on business without worrying.
About the Creator
Cristian De Cicco, hailing from the sunny South of Italy, welcomes you to his writer's profile. Cristian crafts engaging content on a variety of topics. Join Cristian in the pursuit of knowledge and inspiration!
Reader insights
Be the first to share your insights about this piece.
Add your insights