TV Shows That Are Empowering Young Women to Take on the World
Strong female leads have been on our TV screens for decades. But, these last few years we've seen the emergence of real, noteworthy women making a difference and inspiring women to come together as a team. Here are some of the shows that have inspired me over the years.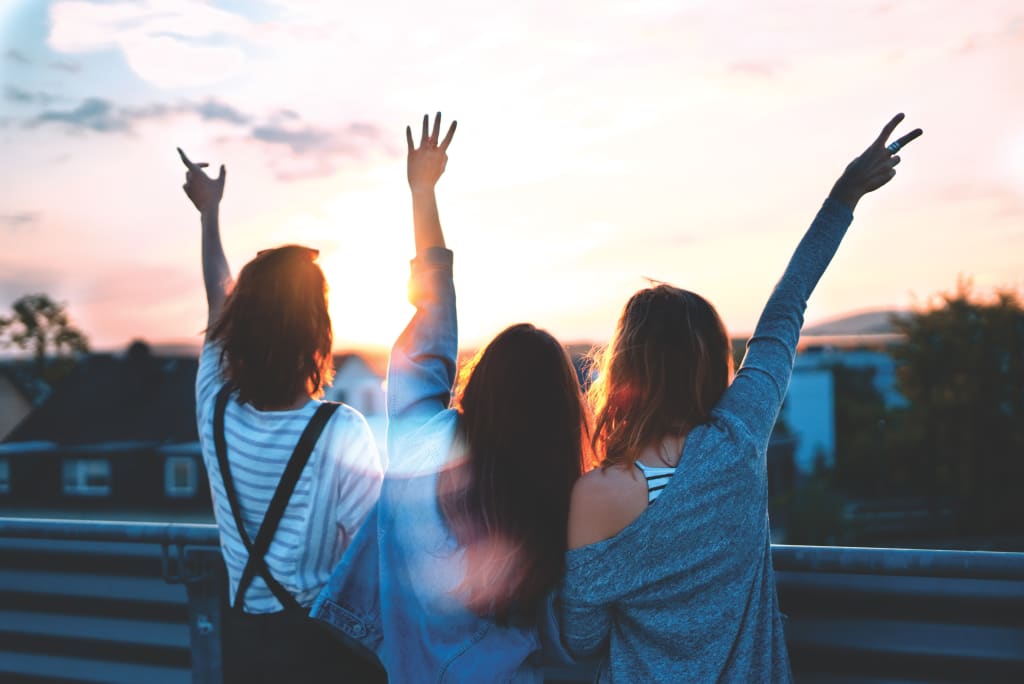 I don't know about you but, I've spent the last five months binging on TV shows on Netflix and Stan, and I'm starting to see an emerging pattern.
As a woman, I've always loved watching TV shows that made me feel like I could do anything, the first one I can remember evoking these emotions wasGilmore Girls. My mum, sister, and I would all sit on the couch for a few hours each week and watch the episodes over and over. We'd watched them so often that it got to the point where my sister and I were reciting the lines (even today if you put on any of the episodes, I'd probably be able to mouth Lorelai and Rory's lines). You can probably tell who I took after most when it came to Gilmore Girls. It's funny but I never really thought that Rory was my inspiration to become a journalist, I think it was more subconscious. But journalism just fits so well with me, it's hard to imagine what else I would pursue if that weren't an option.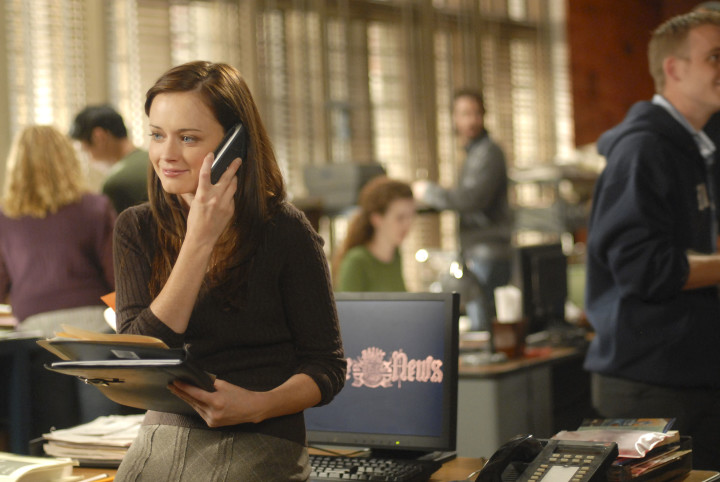 After Lorelai & Rory disappeared from our screens, I moved onto other TV shows, likeGossip Girl. Gossip Girl, although focussed heavily on gossip and girls, funnily enough, each of the female actresses had a passion. I was inspired mostly by Blaire. Her character had a yearning to be better than the other people around her, and she strived to keep chasing more in the professional sphere. Also, who doesn't want to live in New York in a fantastic house!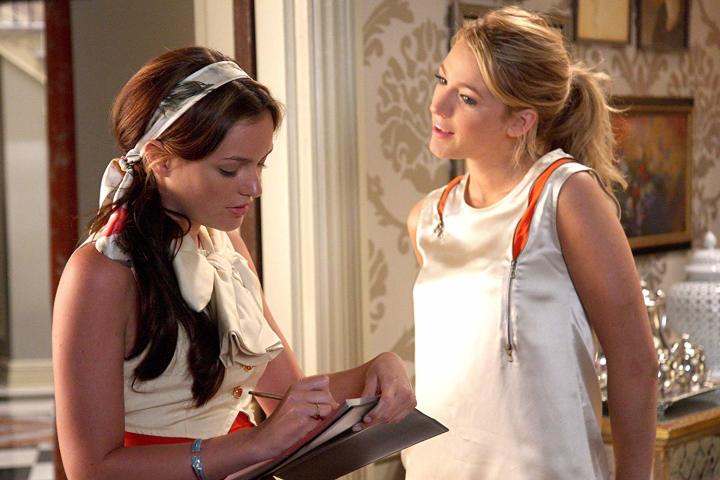 We, as women, are seeing the pattern a lot more now. This theme of strong women speaking up, not just in our everyday lives, but on our TV screens too and I feel it's something we should keep pushing for.
One woman that always seems to captivate me is Ellen Pompeo, she's most known for playing Meredith Grey onGrey's Anatomy, but the strides she is taking for women off-screen need to be highlighted. After Patrick Dempsey (who played Derek Shepherd) left the show, Ellen spoke up, louder than she had previously. Ellen needed to feel empowered and recognised for her efforts of being the main character for what is now the longest-running primetime medical drama in television. Ellen inspired millions of women worldwide with her actions, and she also does this weekly through her character Meredith. Instead of sitting on the sidelines, being paid less than the men beside, her she spoke up (more than once) to receive the remuneration she deserved for the sweat and tears she put into the show, and she got it. Ellen and Meredith have one very incredible and admiring trait in common: ambition. Ellen's character, Meredith, portrays the same grit and determination on screen for all the young women in the world to look up to. She stands up for herself and doesn't anyone push her over. She's strong and fierce, a real testament to the woman playing her. Shonda Rhimes (who happens to be the highest paid showrunner in television) is known for creating these powerful, determined, ambitious, and kind women that appear on our screens and I think she deserves a lot more recognition for that than she's given.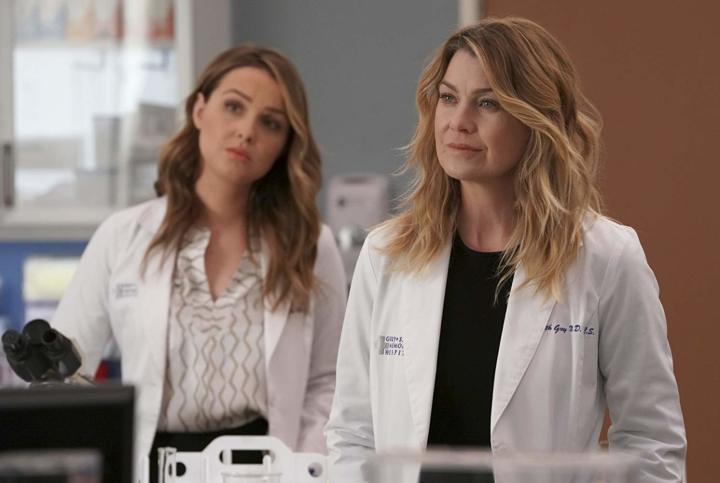 Over the years I've seen TV shows come and go, but the women always stay in my mind, adding to that fire and inspiration I need in my day to day.Suits is another show, that doesn't take much to know that the TV is a man's show, revolving around two white, straight, attractive men: Harvey Specter and Mike Ross. But, if you watch closely, you'll also find a couple of powerhouse women taking over the ranks. One of those women is Donna Paulsen. Donna is the "power behind the throne," and she's damn good at it. Donna is the kind of woman you should never underestimate, she's fierce, powerful, cunning, resourceful, and a faithful and loving friend. She's everything every woman working in a large office wants to be and everything they strive to be. I know I have a few times in my corporate life. Donna is the kind of woman you want on your TV, inspiring young women all over the world.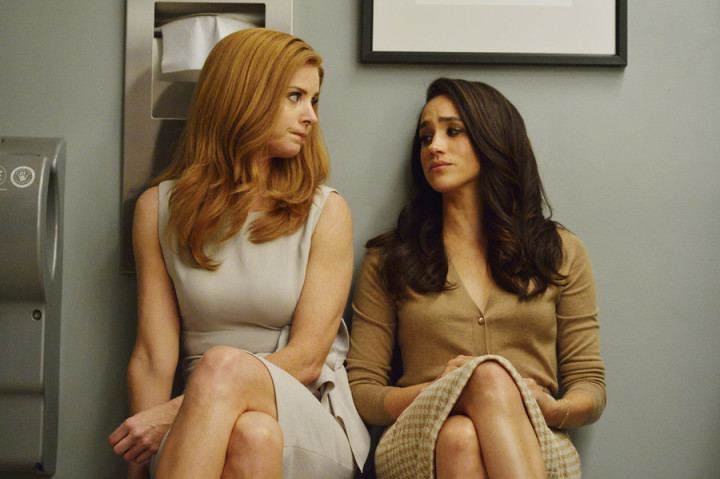 In more recent years, following feminist movements and worldwide trends, streaming channels like Netflix and Stan have been seen to release more shows focussed on groups of women as the main cast. Shows like Riverdale, Younger and The Bold Type to name a few. Each show is very different from the next, but with one fundamental similarity: they want to inspire young women to be themselves, and do so with ambition and power.
Riverdale, although having a darker twist, does this very well especially through the characters of Betty Cooper and Veronica Lodge. Unlike TV shows with the historic feuds between the two main girls, Riverdale focuses on the powerhouse that "B" and "V" become when they come together as a team. Betty and Veronica are much more than girls who can get the hottest boyfriends in school, they are passionate about their families, careers, and trying to make the town a better place to live. They're the first girlfriend duo that 21st-century young women crave to watch. Betty is the sweet, girl next door with a twist. She's a total badass, taking charge of her life and doing what she thinks is best for her despite objections from her parents. Veronica is sassy and has the stick-up-for-you-no-matter-what attitude very friend wants in their life. Together "B" and "V" are a power duo lighting up the screen and showing young women they can be and do anything.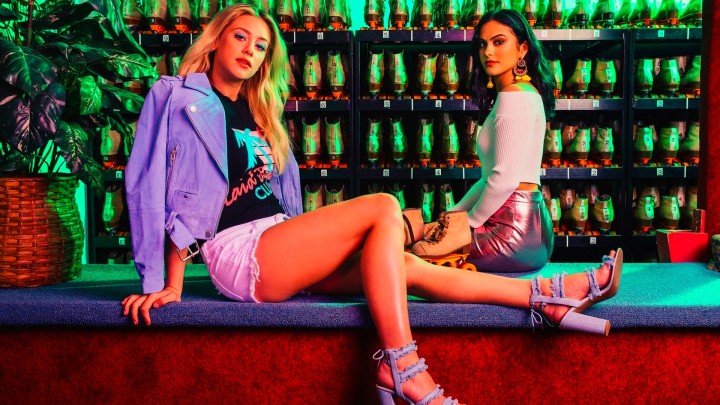 Younger portrays like a soap but at heart knows that female employees are the strength and soul of the corporate office. The show follows Liza Miller, a 40-year-old divorced woman with a child in college, after no one will hire her, convinced it has something to do with her age, she undergoes a wardrobe makeover and pretends to be a 26-year-old to get the job. The show portrays three powerhouse women across three different levels in a publishing company. Diana Trout, Head of Marketing (whose assistant is Liza), is a ruthless 40-year-old woman on a mission to make Liza and the younger women in the firm better and feel empowered professionally. Kelsey Peters, Liza's best friend at the firm is a Junior Editor fighting for more work and responsibility in the firm. The three women together along with a few key side characters all portray ambitious, strong women aiming to get more out of life and move up the ranks at work. After binging all five seasons in less than a few months, I was left with a buzz to take on the world, as well as look up to see if there were any publishing companies in my city with a job available.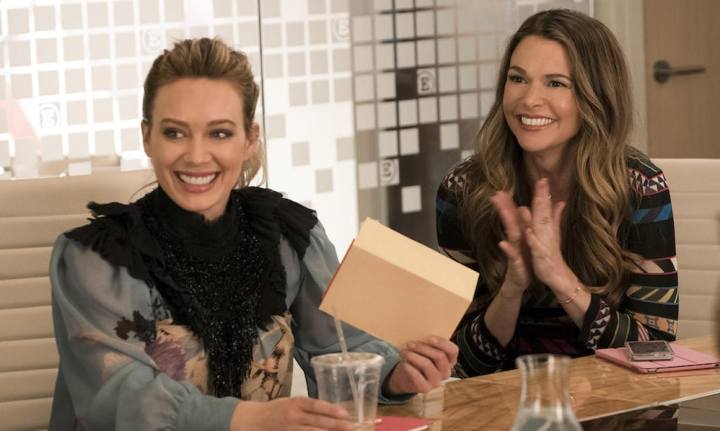 The last show that hit my radar, and that I'm currently still binging, isThe Bold Type. This one caught my eye due to the journalism aspect that the show had to offer, as well as the female trio of power women cast to play the main characters. It's a very Devil Wears Prada-esque theme with a bit of body positivity, girl power, and ambition thrown in. The duo including Jane Sloan, Kat Edison, and Sutton Brady embraces the real world. The three girls, instead of being pitted against each other, are in various positions across the fashion magazine teams and are continually supporting each other, as real girlfriends do. The TV show is aimed around trying to keep things honest with its young audience, and the characters definitely reflect this. The one meaningful part of the show that I love is, instead of having a power-hungry boss in position at the magazine, Editor-In-Chief Jacqueline Carlyle is a supportive boss willing to sit down with the girls and discuss anything from friendships to sexual problems. I'm only two seasons into the show, but I think it's just what the young women of today need in their lives.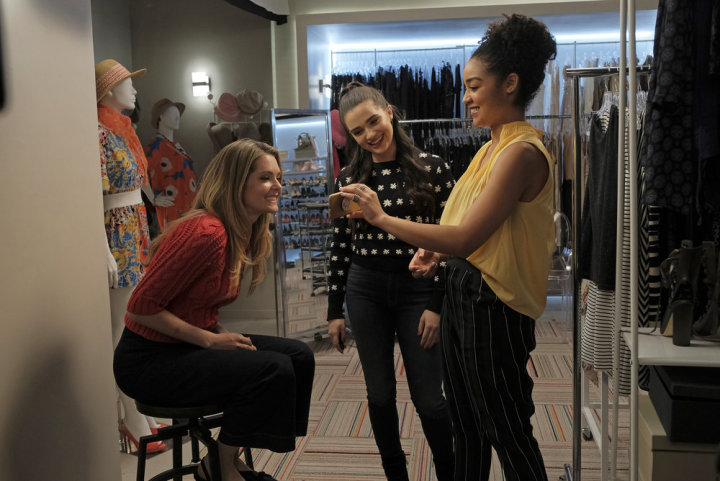 We need more shows like the ones I've listed. If only to show young women and girls that you don't have to backstab and cause drama to get to the top. You just need ambition, respect, love, and real friendships to get you there. I'm lucky that I have a close group of girlfriends and we're there for each other no matter what. I know without them I'd be a lot more lost.
Hold onto the women in your life and be real with them and yourself.