Top Women's Magazines: Must Have Subscriptions for Beauty, Celebrities, Sex, Fashion, Lifestyle and More
This list of top women's magazine in the world is an electric mix of publications that cater to the urban woman's reading needs.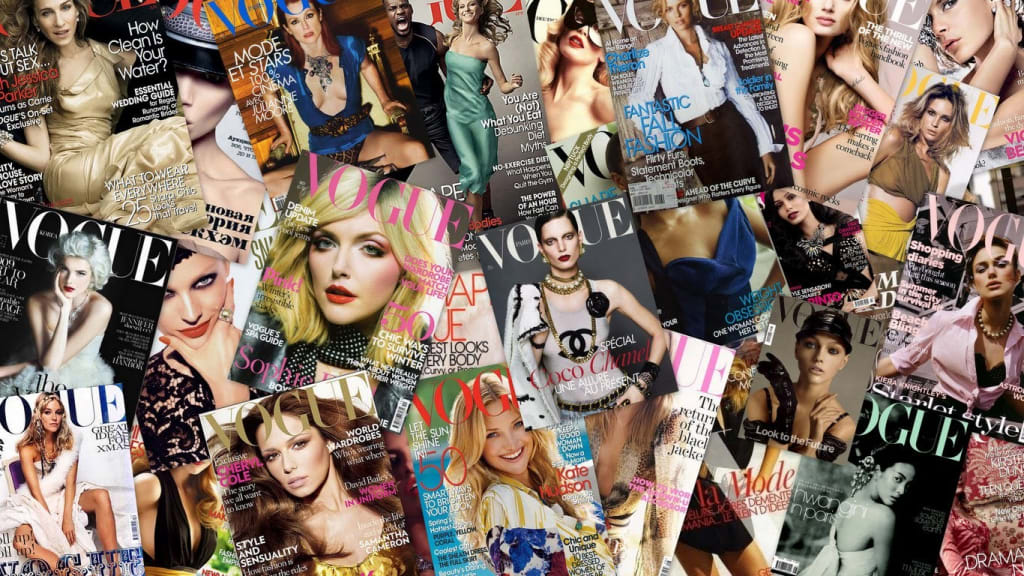 Top women's magazines
The cost of subscription to these magazines can range from as less as $5 to $20 for 12 months. Featuring in this list of best women's magazines in US and around the world in no particular order are Vogue, Women's Health, Cosmopolitan, Harper's Bazaar, Marie Claire, Good Housekeeping, Elle, Allure, Glamour and Seventeen. Readers can subscribe online via Amazon.com from the links provided.
'Vogue'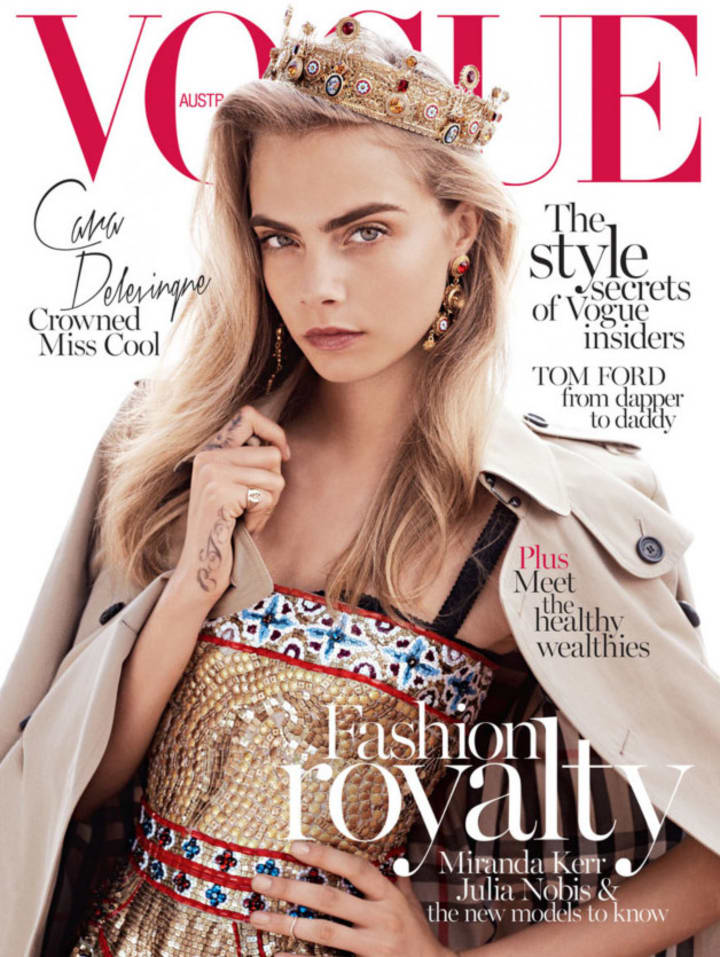 Subscription cost: $19.99 for 12 months
No woman is unfamiliar with Vogue Magazine. Published by Conde Nast Publications since 1909, Vogue meaning 'in fashion' is a beauty, fashion and lifestyle magazine for women. Vogue is essentially an American magazine which is currently published in about 19 countries across the globe.
The famous current Editor-In-Chief at Vogue Magazine is Anna Wintour. She is said to have dramatically changed the face of Vogue under her leadership since 1988. In December 2006, critic Caroline Weber called Vogue one of the most influential fashion magazines of the world.
Vogue Magazine covers the entire spectrum of women's interest. From beauty guides to Best Dressed lists, from latest ramp collections to celebrity parties, from lifestyle topics such as Art, Film, Theater, Travel to issues of social interest. Vogue also covers a lot of community projects and reflects on current political ongoing and agendas.
On a single flip, Vogue looks like a glossy ad manual which features the best of brands, celebrities and fashion. However, it is actually said to have undertaken many influential international projects such as Vogue's Annual Fashion Night Out, a charity event to its recent coverage on the backstage developments of the London Olympics in 2012.
Vogue has also published many sub editions under its brand umbrella. This includes Teen Vogue, Men's Vogue, Vogue Girl, Vogue Living and Vogue Patterns amongst many others. Interestingly, this top women's magazine has featured only four men on its cover until now. This includes Richard Gere, George Clooney, LeBron James and Ryan Lochte.
'Women's Health'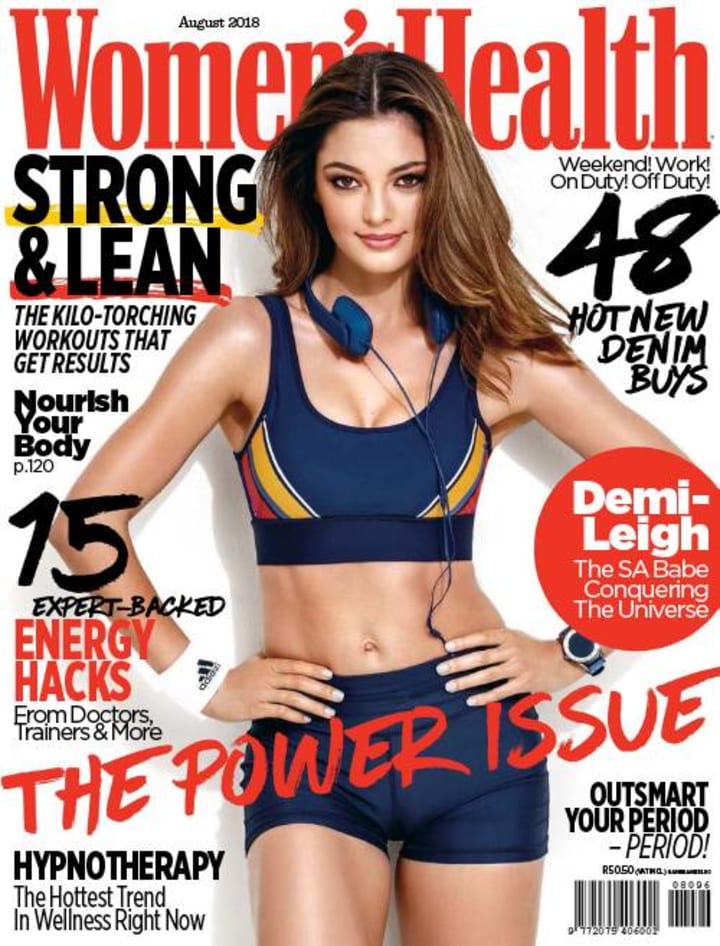 Subscription cost: $15.99 for 12 months
Amongst numerous health magazines published in America and Worldwide, Women's Health Magazine has carved a niche of its own since its' recent launch in 2005. Published by Rodale publications, it is a sister concern to the famous Men's Health Magazine.
This magazine caters to the urban, smart, up market and self conscious woman who is aware and concerned about her mind and body. The magazine offers an in depth, detailed coverage on topics like sex, fitness, food, weight loss, health, beauty and style. Being the only one to cater specifically to the subject of Health in this list of top women's magazines, Women's Health seems to be a subscription that the urban woman should not go without.
What's interesting about the Women's Health brand is that the editorial seems to have consciously made an effort to aggressively expand their footprint by introducing apps, being active on social media and offering downloadable resources for their readers. They have gone a step further and only featured those celebrities on their cover, who have been health conscious in real life.
Women's Health website too, offers many health workout videos. There is a special section called the Spartacus for Women which offers a special workout by Rachel Cosgrove, a top fitness trainer. Health conscious readers can also take advantage of the Look Better Naked section where Women's Health magazine offers details about their book called the Look Better Naked. The book offers readers 6 weeks of eating plans, workouts and confidence boosting techniques.
'Cosmopolitan'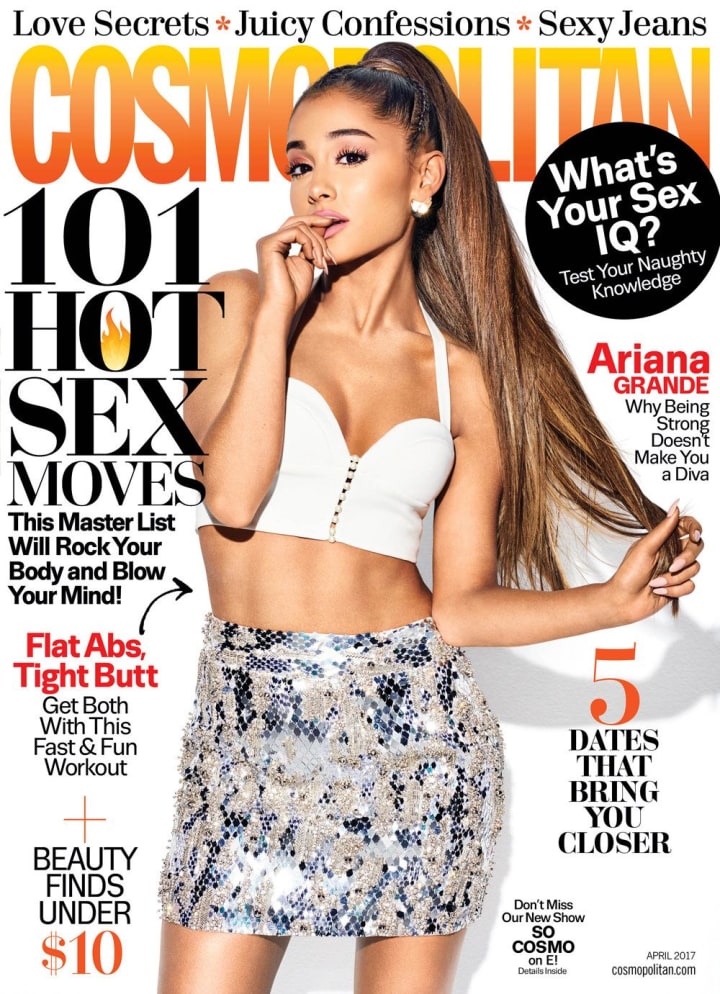 Subscription cost: $12 for 12 months
After being launched in America in 1886, Cosmopolitan catered to a family audience after which it attempted to become a literary magazine. Later on, 'Cosmo' became an international magazine only for women. This is the status it holds even now. It is published in America by the Heart Corporation.
In many ways, Cosmopolitan has carved its niche amongst other magazines as a sex journal. From positions to illustrations, from tips to advice, the apparent focus point of the magazine continues to be relationships and sexuality.
Cosmo is also famous for its racy, sexy cover models that are usually seen in plunging necklines. In addition, the magazine covers sections on hair and beauty, food and cocktails, secrets and advice, gift ideas, foreplay ideas, celerity hairstyles, sex how to's, quizzes and freebies.
Many readers subscribe to Cosmopolitan because of its unparalleled attraction towards its racy and bold headlines, coverage on sex, fashion and relationship advice. Issue after issue, this iconic magazine manages to churn out eye-catching coverage on topics and the type of content it is most famous for.
'Harper's Bazaar'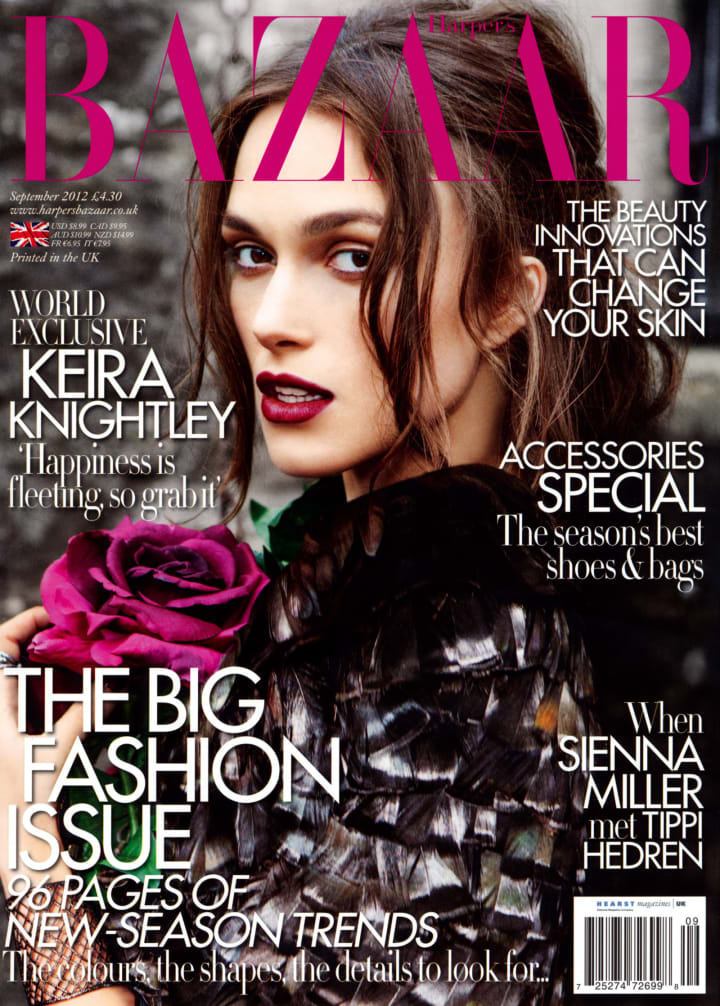 Subscription cost: 2 years for just $15 – SAVE 87%
Harper's Bazaar is a coveted fashion and lifestyle magazine published by the Heart Corporation since 1867. This magazine is published internationally in more than 20 countries and the American Edition has a very rich heritage behind it.
Readers subscribe to Harper's Bazaar as it is famous for being home to the most amazing of talents in fashion, photography, writing and illustrations. Famous personalities such as author Mary Louis Booth and Pop Artist Andy Warhol have been associated with the magazine during its early years.
Harper's Bazaar magazine has always aimed to offer readers a sophisticated view of fashion and beauty and everything elegant in the world of casual and couture fashion. The magazine has categories of Hair Ideas, Makeup Tips, Fashion and Relationship Advice. It also covers latest designer collections and the latest scoop on celebrities.
Harper's Bazaar revolutionized the perception of fashion magazines under the editorial guidance of Carmel Snow, who was previously the editor at Vogue Magazine. She is said to have moved fashion photography from studio shots to natural shots of models in various poses in natural landscape. Even the word 'pizzaz' is rumored to have originated under her leadership at the magazine.
'Marie Claire'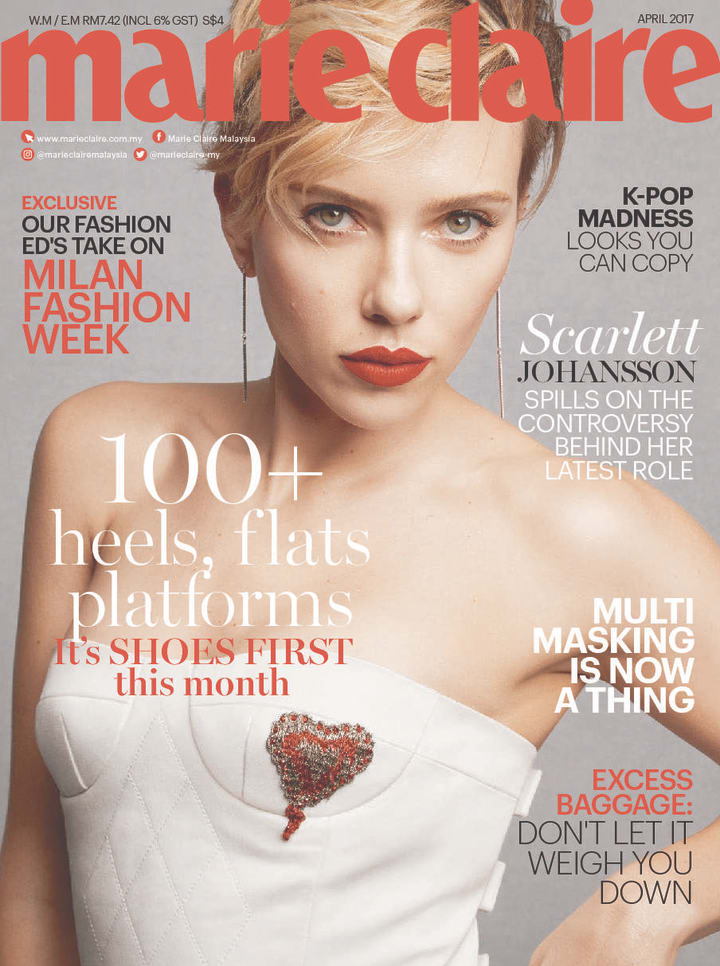 Subscription cost: $10 for 12 months
Launched in 1937, Marie Claire was one of the first French beauty and fashion magazines to have gained prominence in the world of publishing. It is published in the US by the Hearst Corporation since 1994. The US edition is said to be the most internationally acclaimed in terms of its content and coverage.
Marie Claire is essentially a beauty and fashion magazine for women but covers many other categories such as miscellaneous do's and don'ts, relationship advice, career tips, health and fitness, celebrities, lifestyle, money advice, love and sex, games and international news.
Marie Claire give interesting coverage on Inspirational stories of women. This section includes interviews and stories of lay women and celebrity women who have made a difference in the world, fought their personal battles successfully or set an example for the society.
Marie Claire has been sponsoring the Reality TV Show Running In Heels since 2009 which follows the story of interns working under high pressure in Marie Claire's New York Office.
'Good Housekeeping'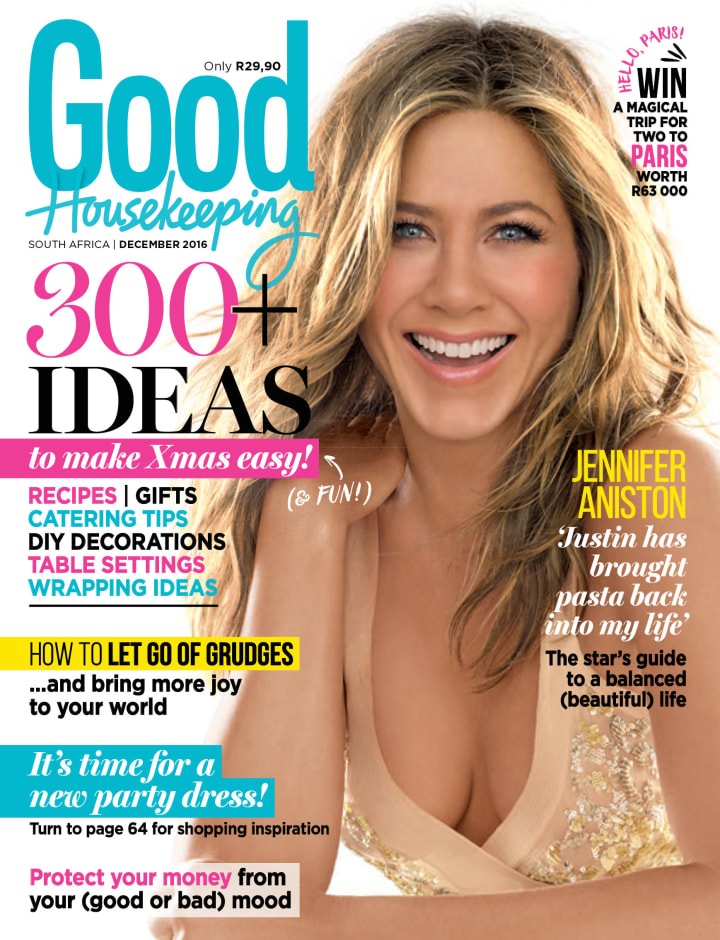 Subscription cost: $10 for 12 months
Good Housekeeping is a popular magazine that covers women's interests in great detail and takes women's interest topics to another level. The magazine was launched in 1885 and is currently published by the Hearst Corporation.
Good Housekeeping is aimed at women's readers who are married or in their late twenties and who would typically have a family. This magazine is often referred to as a women's service magazine. There are 6 other publications in US that cater to this target audience and publish content in this niche area.
Good Housekeeping magazine offers detailed coverage in categories like food, recipes, home, organizing, diet, health, family, relationships, love, product reviews, beauty, anti aging, games and seasonal ideas. Interestingly some very famous literary figures like Somerset Maugham, Virginia Woolf, Evelyn Waugh and Edna St. Vincent Millay have contributed to many Good Housekeeping issues in their time.
Even Good Housekeeping's website offers some interesting calculators. There's a Kitchen Magician calculator through which details of the calorie count, ingredients and cooking duration can be entered and the recipe matching that can be found out. Similarly, there's a Stain Buster calculator which shows tricks to remove different stains and spills.
Subscription to the magazine also allows readers access to findings from the Good Housekeeping Research Institute which was founded in 1900. The institute conducts research on the various subjects covered by the magazine.
'Elle'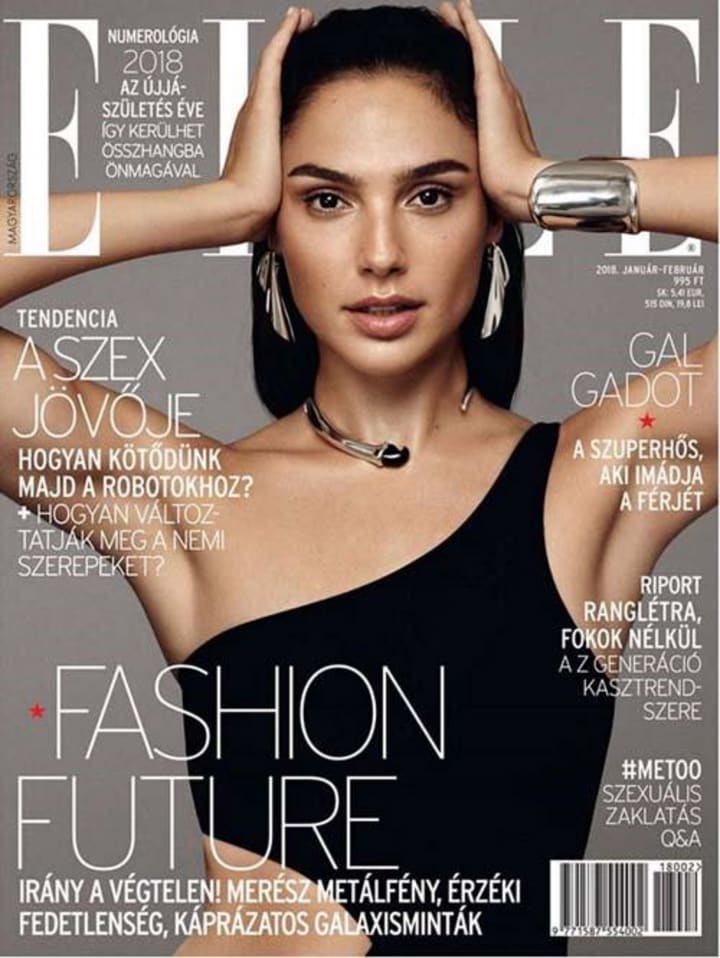 Subscription cost: $5 for 12 months
Elle, meaning she in French is a magazine of French origin which was launched in 1945. It is now one of the major fashion publications of the world with more than 42 international editions across 60 countries. In the US, Elle Magazine is published by the Hearst Corporation.
Elle's famous tagline 'If she reads, she reads Elle' has been reflective of its growing number of readers, subscriptions and website page views. As a women's magazine, Elle covers women's beauty, health, jewelry, relationships, astrology, fashion, entertainment and issues related to society and careers.
Elle is also well known for covering international fashion and runway updates. The Runway section carries the latest in fall, pre fall, spring and resort collections. It has a special Pop Culture section where the magazine covers photo shoots, book reviews, movies, TV and music.
Elle Magazine also publishes Elle Décor and Elle Girl. Through Décor, Elle covers the latest in architecture and interior and Elle Girl caters to the older teen group. However subscription to Elle is recommended before moving on to other publications under its brand.
'Allure'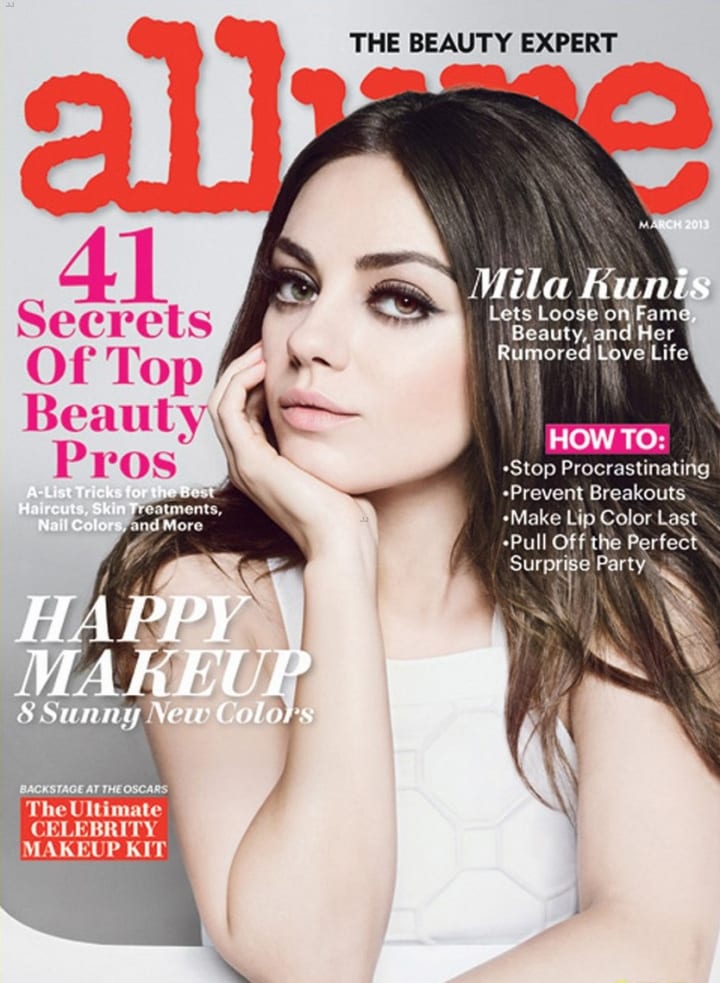 Subscription cost: $15 for 12 months
Allure is a relatively new magazine which was established in 1991 by the current Chief Editor Linda Wells. Published by Conde Nast, Allure us famous for being one of the first magazines to publish controversial articles and content related to health issues such as silicone breast implants.
This top women's magazine has won a variety of awards including The Editorial Excellence Award from Folio in 2001 and The Circulation Excellence Award from Circulation Management (2001) for its winning combination of good content and soaring popularity.
Allure is poised as a niche magazine which is essentially a Beauty Expert focusing on topics like Hair, Nails, Beauty Product Reviews, Salon & Spa and Celebrities. Readers often rave about how the magazine is like a classic handy beauty manual which doles out everything from Tips, Ideas, Trends, Looks and more.
The magazine has an interesting feature called the Allure Best of Beauty Awards. This feature was developed to help readers choose from the vast and confusing variety of cosmetics available in the market. The products are judged by Allure Magazine's Team and the readers and the best ones are given the prestigious Allure winners' seal.
In 2010, Allure developed an iPhone app which would recommend a Best of Beauty product to users based on their location. It also has an interesting beauty product finder on its official website which searches the perfect beauty product according to the personal details that are entered.
'Glamour'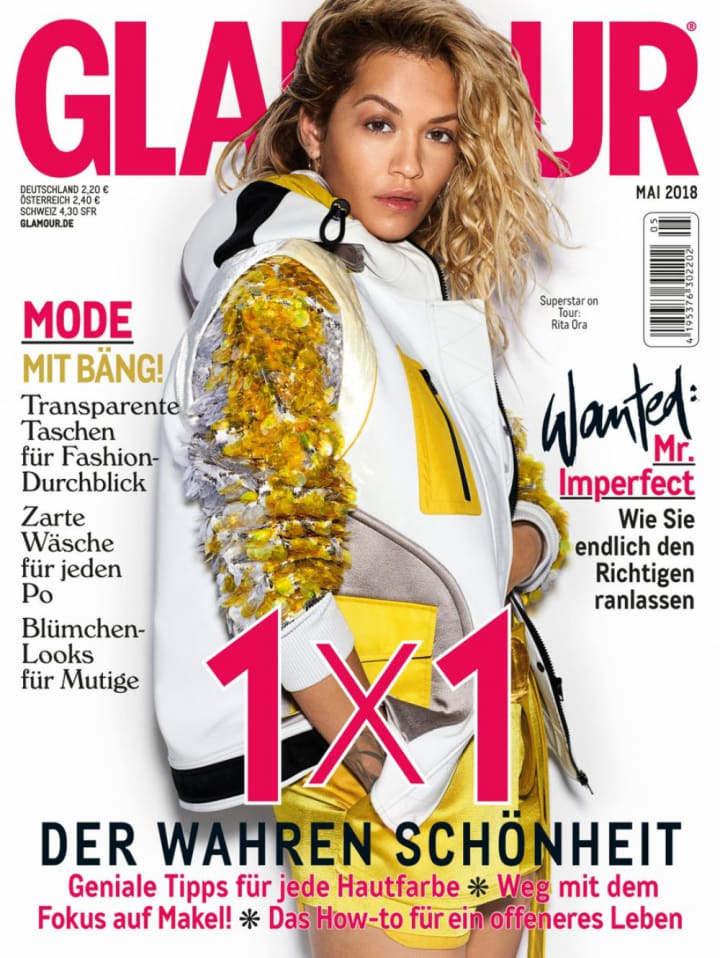 Subscription cost: $12 for 12 months
Launched in 1939 in America, Glamour Magazine is now published in about 15 countries by Conde Nast Publications. Since the time of its launch Glamour has always been known as the magazine of celebrities and Hollywood.
The magazine offers an attractive coverage of topics including celebrities, fashion, beauty and hair, love life and sex, competitions and do's and don'ts. Glamour is famous for covering large lists in each of its categories - such as 100 hair trends, 150 hot buys for summer, top 100 summer dresses, 50 weight loss foods, 100 dresses under $200 and so on.
Glamour Magazine is also popular for covering the best and worst amongst celebrities. Popular writers like Eve Ensler and Nora Ephron also contribute to it occasionally.
This women's magazine is also known for its interactive content. From quizzes, style jury, best look voting to love calculators, Glamour seems to have all it takes to engage readers and maintain a steady subscription.
'Seventeen'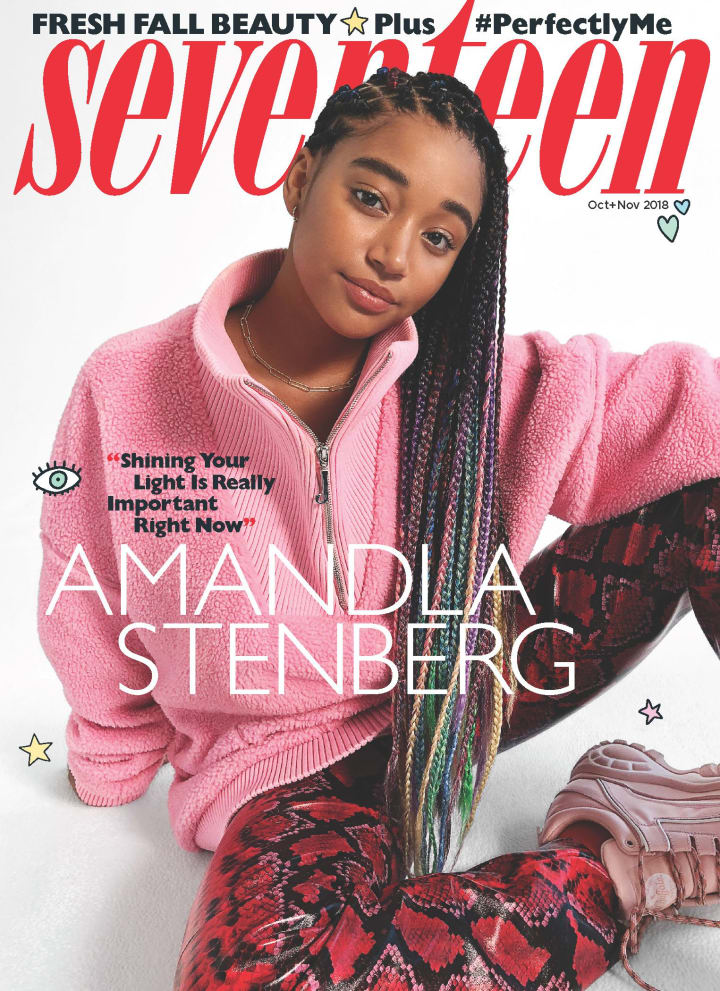 Subscription cost: $5 for 12 months
Published by Hearst Corporation, Seventeen pioneered the teen magazine segment in America since the time it was published in 1944. The concept of Seventeen is targeted towards girls in the age group of 14 to 21. The magazine started out with the aim of promoting self confidence and good values in young women.
The key to Seventeen's publishing format remains fashion oriented, but there is an attempt to constantly cover important issues that concern the average teenage girl. Currently, Seventeen is published internationally in about 7 countries.
The content of Seventeen covers topics such as beauty, health, college, fashion, fitness and style. It also regularly focuses on teenage related trauma issues such as teen pregnancy, teen drug abuse, teen family abuse and choice of career among-st others. While Seventeen is not exactly a women's magazine, the type of content could in most ways cater to teenage girls, subsequently making it to this list of top women's magazine.
In 2011, Seventeen also co-produced a film called Delete Digital Drama which focused on cyber bullying. Seventeen also has a key focus on entertainment through its sections of Games & Quizzes, Love Life, Prom & Parties, Gift Ideas, Hair Ideas and Relationship Advice.
Seventeen's subscription also gives readers access to its popular Freebies section which gives out everything from DVDs, gift cards, apparel, electrical applicants to fitness knick knacks. Seventeen has also hosted the popular TV show America's Next Top model and gave the winners a chance to appear on the cover of the magazine.
About Author:
Daisy R. is a research content writer and blogger from NY. I am a graduate of the New York University. Currently, I write for various sites as essay writing service or similar. I am interested in topics about parenting, education, business, motivation, health, writing, etc.
About the Creator
I am a highly motivated individual with a strong work ethic, and a successful career in the education industry. I have a proven ability to multitask and prioritize effectively.
Reader insights
Be the first to share your insights about this piece.
Add your insights