I love being a woman.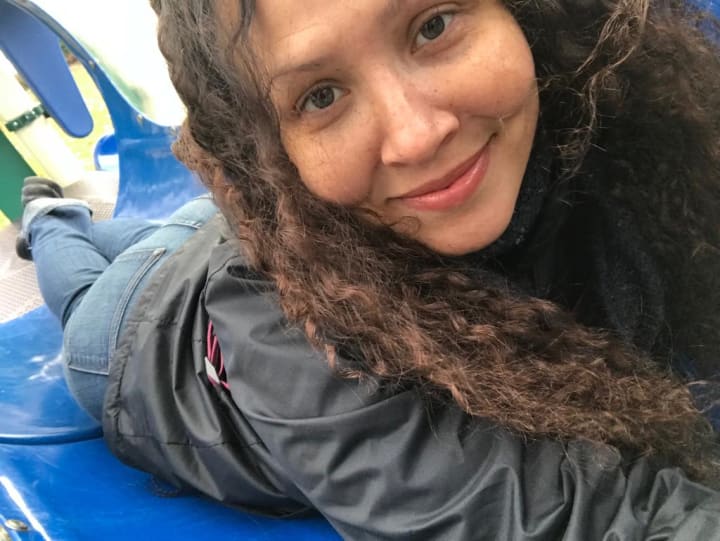 Males and females all develop into babies inside of a woman's uterus (as far as I know).
The vast majority of heterosexual males desire to be inside of a female's vagina in some way (tongue, fingers, etc).
Females around the world tend to do all kinds of things to alter their vagina in some way: hair trimming, shaving, waxing, skin bleaching and even surgery.
A high number of us manage the ongoing, ever-changing hormonal fluctuations that are linked to our menstrual cycle day after day, week after week, year after year without saying much about it, if anything, to anyone else.
Why??!?
Why is it deemed "unreasonable" for me to call out of work due to painful menstrual cramps?
Why are there so many men AND women who do not know that babies (and blood) come from a different part of the vagina than urine does?
Why does science know so little about female lubrication or ejaculation?
Why is the pill form of birth control for men, in the year 2021, still in the process of becoming a reality?
Why am I one of the only women I know, amongst my large circle of friends and family, who is aware of AND keeps track of my hormonal/menstrual cycle?
This helps me make better decisions from what to eat or drink, how to plan, how much to sleep and when to be more careful with myself and others.
For many years now, I have written down the day that my period was due.
After it starts, I count 29.5 days until the next one is due, then I put a big X on the calendar the 2 days before it is due to help me remember not to schedule much, if anything, during those days.
I learned the hard way to do this for myself because EVERYTHING is hardER for ME during those days.
Many females have cycles that are not as regular as mine.
A friend recently told me that she had her period twice this past month.
Some are as short as 21 days.
Some are up to 35 days apart.
I had a male roommate once tell me, "I have never known a woman like you who was so aware of their cycle."
This same guy also said, "Again??", when I announced that "Flo" (what some women call their period) was coming soon for a visit.
He said, "Has it really already been a month since the last time?", to which I replied, "How do you think I feel?! and YES, it has already been a month since I STARTED my last period.".
I pointed out the fact that there are really only 3 weeks and a couple days from the time a female's period ends and the time her next one starts.
That's an average of 13 times a year (just like the moon's cycles) and it's more exhausting to us to experience them than for dudes to hear about them or bear the brunt of their effects.
Over the years, I have wonderfully discovered that around the time that I ovulate (when an egg is released and starts to travel down one of 2 fallopian tubes to the uterus) I generally have more energy.
Photo by KL SimmonsI can tell that my body wants to get pregnant. My libido is higher. I feel much more at ease in everything that I do UNTIL the week before my period starts and the first 2 days of it.
This time is ideal for getting a lot done, especially creative projects.
I feel more inspired and can do more, even on little sleep.
Normalizing "female issues" is something that I very much would like to see improve in years to come.
Our reproductive organs and hormones are different and more complex than males.
There have been far more studies done on males than females regarding health and sexuality and this needs to change.
"So it's a good time to be reminded we still need to correct decades - centuries even - of gender bias in medicine and medical research.
These differences have not been reflected accurately in the field of medicine. Women's health has too often been considered a niche area - even though it involves roughly 50% of the world's population."
Gender bias in medicine and medical research is still putting women's health at risk
International Women's Day celebrates women's achievements and raises awareness of the continuing mission towards gender…theconversation.com
In the meantime, we as human beings can and should be more open to learning about ourselves and each other, especially with something as basic as sex, sexuality and menstruation.
It is incredible to me that in the year 2021, something so simple as talking openly about our periods and our sexuality is still treated as something taboo, or an "inappropriate social norm".
Even when I bring up such things to other females, many engage me, but I can tell that most are slightly uncomfortable talking about it.
This is a bloody problem.
Let's talk and DO SOMETHING about it.