The Ultimate Choice
A woman's choice in a world that is not hers.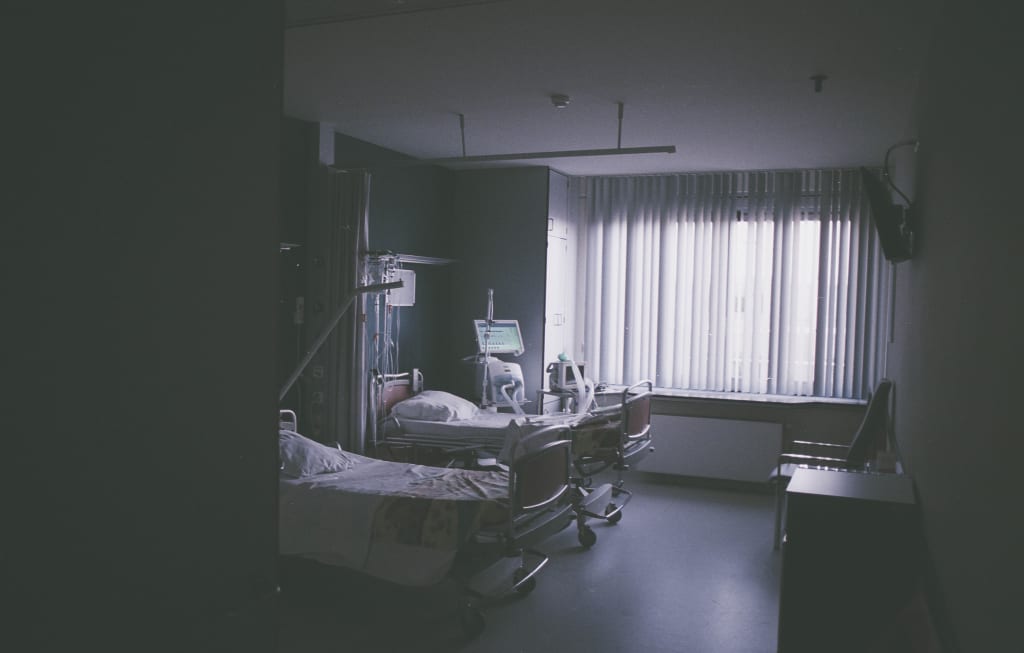 Photo by Daan Stevens on Unsplash
Before I get to my main piece for this article I just wanted to put a precursor on my words. I want to first of all state that I mean no harm in writing these words. I want to put out there that I am in NO WAY trying to trivialize the terror that is rape or try to assume the thoughts or roles of a woman who has to make this -to me- seemingly unbearable decision. I have never been in this situation, I do not know the emotions, the fear, the pain that is experienced in a time such as this. All I know is what I have been told by women who have gone through this experience, women who have been on both sides of the argument, women who have chosen life, and women who have chosen to exercise their right of choice. Every single woman in this world has a right to her own body and no girl should be made to feel bad for knowing this fact and choosing to exercise that right. I am completely in awe of the power and strength of the women of this world and we can only become stronger by lifting each other up and trying to understand and support each other the best we can. I feel that in today's society when it comes to the topic of abortion and a woman's choice, we are all so focused on just that- the choice. The end result. The ultimate decision. Few stop to consider the process that these women go through in their minds as well as in their hearts when actually making the decision. I have heard plenty of these women's stories and there is one thing never changes: the pain in the choice. That is what this piece is about. The process. I hope it touches someone and maybe sheds some light on what sometimes seems like a very black and white topic in today's world. Blessings and love,
-Hope C.
*LIVE READING OF THIS WORK IS ATTACHED AT BOTTOM OF POST*
Abortion. Abort. What does it mean? This act that "means nothing," yet means everything. Webster defines it as a premature end. An end because of a problem, an end to a fault. An ending to a mistake, a hindrance, an assault. This issue is complex, it's painful, it's compact. It's not just as simple as a personal choice, a meaningless act. It needs more attention than the world will allow, but everyone is so scared, they don't know how. How do you decide who lives, who dies? How do you decide who's worth your time? How do you decide if this child inside, can be, should be, brought into this world? why should they be hurled, into a toxic planet with toxic people; a planet where there is no more steeple. No safe place to go, nowhere to run, when you're just trying to do the best thing for yourself, for everyone- everyone you care for, everyone you love. And speaking of love, how could you do it? How could you love anything that came out of such a loveless act? How could you love the result of an attack? How could you look at your child each day- how do you not wish, how do you not pray, that it had never happened that you had been spared? But how do you decide to take a life? Who can play God without a little bit of strife? When you don't know where to go, where to turn, what to choose, nothing is as simple as it appears, when you're thinking in regards to more than just you.
A live reading of the verses above.
body
Hello creative minds! I hope you enjoy the words I have for you. Leave me a gift if you want to see more!
I'm going on my first date (since before the pandemic) this weekend, and I'm having a lot of feelings about it. And not the feelings that I want to have.

One of the most Courageous women in history, Anne Frank will be an Inspiration for us women within the pages of history --- for as long as we have the "History Book."

I want to bloom like this flower 🌸Live life without care and enjoy my children each day. That's what I have always wanted and it is what I did do until... one day... searing pain inside my lady parts. I just didn't understand what was happening. I gave birth 12 months ago and developed what I thought were hemorrhoids. As most of you probably know, this is nothing unusual whilst pregnant or even after childbirth. But little did I know.

I am the survivor of many years of documented domestic abuse and recently filed for a divorce. Unfortunately, the court system is stacked against the victim/survivor because we often lack the resources necessary to hire competent representation and if we can, the attorney's lack of sensitivity toward their clients. This can make it very uncomfortable for both, because the attorneys client is dealing with issues they know nothing about, which causing more trauma and many times victim-shaming by the person who is supposed to be protecting them, without them even realizing it. This often causes a PTSD response from the victim/survivor making the attorney think their client is literally out of their mind half the time and making the victim/survivor not trust the attorney to know what is best for them.

As stated by the UN Goodwill Ambassador Emma Watson: "No country in the world can yet say that they have achieved gender equality."

My senior year of college, I had a breathtakingly beautiful roommate from Syria. She had soft olive skin, a great physique, and outrageously long eyelashes. She also had a beautiful head of hair, but we only saw it while behind the closed doors of our apartment because she—like other Muslim women—would cover herself as a sign of modesty, protecting her crown of glory. Within the first week of sharing our living quarters, I asked her to teach me to wrap myself. She graciously agreed, simply asking if I was I Muslim.