The State of the Gender Pay Gap in 2021
It's time we know our worth and stop settling for less, especially when it comes to workplace compensation.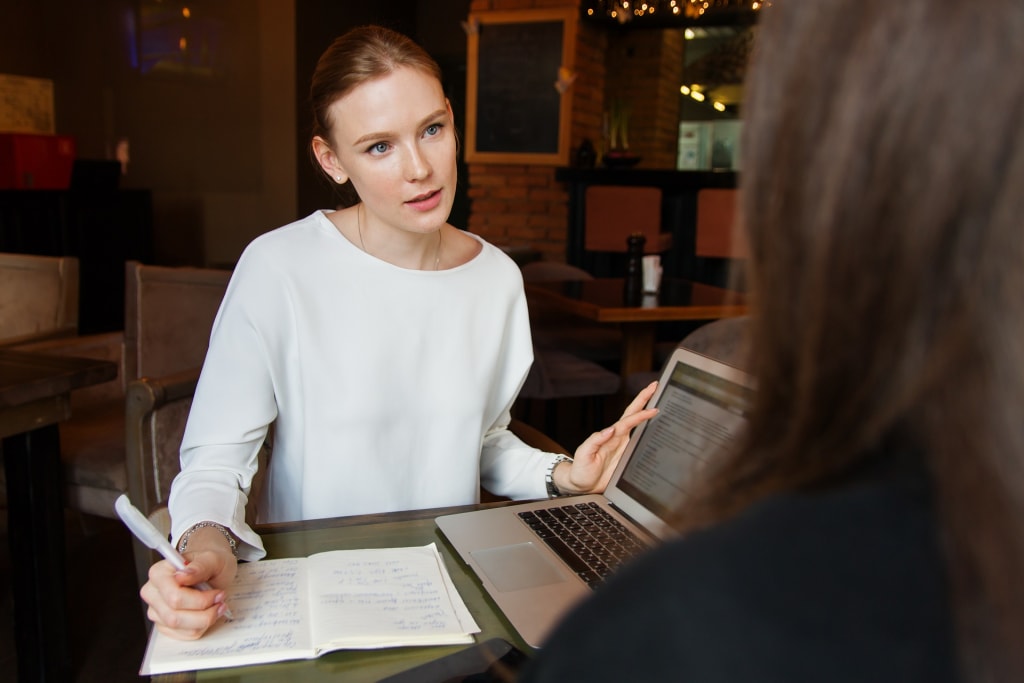 It's a tale as old as time: a woman, with comparable background experience, works just as hard as a man, and yet she's more likely to walk away with a significantly lower paycheck. In the past decades, we've made large strides towards improving gender equality on so many levels. But there are still areas, such as workplace compensation, that have quite some catching to do.
Let's rewind a bit. For those of us who are fortunate to have grown up in an age where equality is practically the norm, it may seem like the days of housewives that were expected to stay home to tend to the cooking and cleaning are just long gone tales that aren't truly relatable to anyone in this lifetime. But in reality, those days weren't all that far away.
When looking at the history of the gender wage gap, it was just the 1960s when the Equal Pay Act was passed, essentially prohibiting employers from discriminating against salary on the basis of gender. Still, this act had many loopholes that allowed companies to get around paying women the fair value they deserved. As recent as 2009, the Lilly Ledbetter Fair Pay Act was passed that allowed women better access to suing employers that discriminated against them. So clearly the laws and regulations built to protect women in the workplace were not created in the dinosaur age.
In spite of these countless government regulations in an attempt to level the playing field, inequalities persist in 2021. Taking job roles and titles out of the picture entirely, the median salary for a woman in the United States is 25% lower than that of a man, according to an analysis by United Way. However, this varies largely depending on a given state or city. For example, in Vermont, men make roughly 10% more than women, while in Wyoming, men make a staggering 54% more.
So what's going on here and why is there so much inconsistency, even within the same country? While it's hard to pinpoint the precise cause of the discrepancies, we can look to local lawmakers to create and enforce regulations on a state level. We can also hold corporations and employers accountable by demanding change.
These are not new ideas. It comes as no surprise that women have been banning together to fight inequality, long before any official regulations or policies were enacted. And these progressive actions have not been for nothing. Despite a lack of inequality, the gender wage gap has been slowly decreasing over time, jumping from the 50% margin in the 60s and 70s to the 25% we are at today.
But that brings us back to the point, what can we do about it? Should we just accept it for what it is and take the lesser pay even though we know we deserve more? The short answer is, of course not.
While the mass change and standard policies are incredibly helpful in achieving equality, we are our best advocates for ourselves. The wage gap starts on an individual level with the underpayment of just one woman. That means change should also occur on the individual level.
Speak candidly about your value with your managers and bosses. Stand up for yourself and what you believe you are worth. Prove to the decision-makers that you add something to the company that no other person, man or woman, could. Fighting for yourself, especially when it comes to salary, can often be the most intimidating part of a job, though it's incredibly worth it to negotiate.
And if your employer is not willing to listen, ask yourself if it's worth it to stay at that company. Seek out opportunities that you feel are fair, and settle for nothing less.
Reader insights
Be the first to share your insights about this piece.
Add your insights