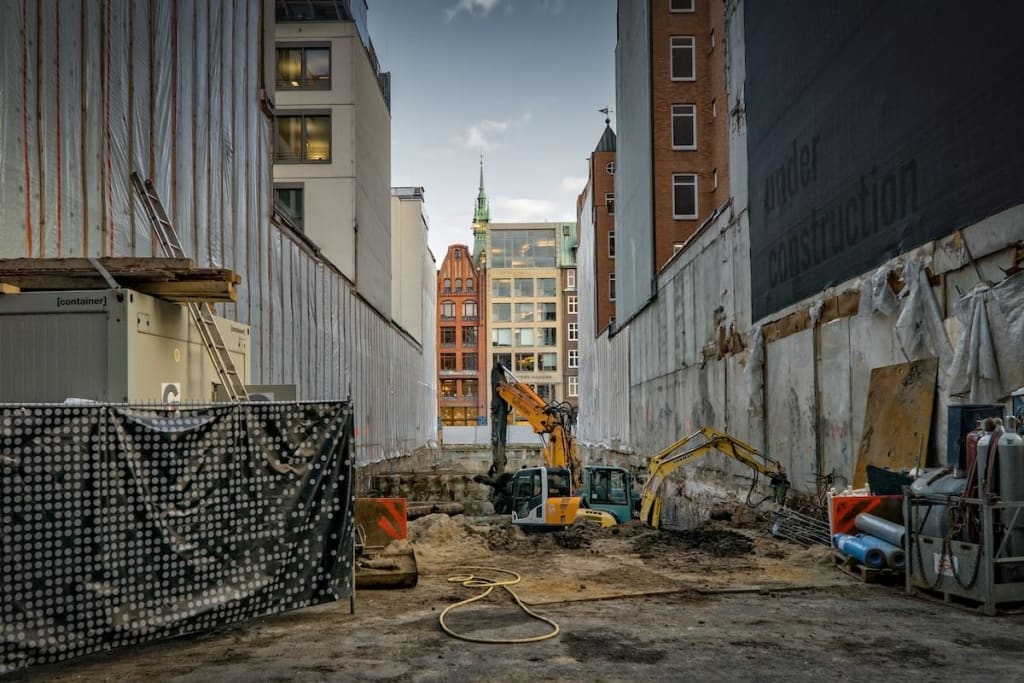 Photo by mali maeder
For industrial work sites, one thing's for sure – nothing ever stays the same. Forklifts, aerial lifts, and other equipment are constantly evolving and improving. OSHA safety rules and regulations rarely stay put from year to year. Workplace policies built around employee safety are updated in the blink of an eye. This is especially true if your company has an accident or injury.
Likewise, workplace safety is also dynamic. Hit the rewind button to, say, 1955 or even 1995. Now, contrast those workplaces with the present day. From personal protective equipment (PPE) to updated OSHA initiatives and much more, it's easy to see how, in many cases, the future of workplace safety often takes place today!
As more data becomes available on working conditions, equipment manufacturers and companies tweak, adjust, and update their safety plans and platforms.
These adjustments often happen in real time, as some industries are more prone to experience workplace incidents that result in injury-related accidents. Per OSHA data, the industries with the highest rate of workplace incidents include:
Agriculture & forestry – this sector has the most deaths per 100,000 workers
Hunting & fishing – closely related to agriculture & forestry, also has a higher than average death rate
Warehousing and transportation – many accidents involve forklifts and other powered industrial trucks
Health & education – doesn't pose the serious hazards like other industries, yet has the highest number of sick days and hours missed from work
Construction – annually, the construction industry usually accounts for the most total fatalities on the job.
So, what are the trends to watch for 2024 and into the near future? Keep reading to find out…some common-sense measures. At the same time, other trends point to a smarter, more safety-conscious work environment – which is great for the people doing the work.
Employee Health & Safety: A Renewed Focus for Companies
Suppose there's one good thing that came out of the COVID-19 pandemic. In that case, companies are more aware of employee safety & health than ever before. Plenty of research has shown that employers are more safety-conscious than ever, a trend that should carry on for the foreseeable future.
More cross-department communication and collaboration is in full effect, with a positive impact on overall workplace safety. More than ever, safety supervisors are more up to speed with safety policies that properly assess current conditions. This is the first step in recognizing potential hazards and dangers. For companies in an industrial setting with machines like forklifts, scissor lifts, pallet jacks, aerial lifts, and aerial work platforms (AWPs), these efforts are made with a keen awareness of OSHA policies and guidelines.
Along with the heightened awareness the pandemic has brought into view, there are plenty of technological advances, along with stricter OSHA rules, to be aware of for 2024 and beyond.
OSHA's Initiative for Optimal Safety
In 2023, OSHA implemented a new plan to improve workplace safety. This occurred mostly through more inspections and audits. The plan also puts more responsibility on employers to reduce the chance of injuries and accidents. Some of these initiatives include targeting high-risk industries (where forklifts and aerial lifts are used), better data collection on injuries and days missed from work, preventative measures, and more.
New Forklift & Aerial Lift Technology
Today's forklifts and aerial lifts are much better equipped to help prevent accidents and collect data to see which conditions can lead to accidents. Some equipment has telemetry systems, which flash alerts for excessive speed and collision impact. Fine-tuned proximity sensors also help alert drivers when pedestrian traffic is near. Routing technology enables safety supervisors to see how efficiently the equipment and workers perform, which can help better traffic in warehouse and distribution centers. Plus, Amazon recently rolled out mobile shelves that move toward employees and forklifts powered by AI technology. Look for these and other advancements to improve safety conditions in the latter part of the 2020s and into the 2030s.
Premium Personal Protective Equipment
PPE has come a long way. Accessories like gloves and wearable devices have built-in technology to reduce accidents and encourage workers to avoid unsafe motions. Some wearables include monitors to detect harmful toxins in the air, while others alert workers of high-decibel sound exposure. High-tech PPE doesn't just monitor external factors – some advanced wearables keep track of heart rate and internal temperature, which helps prevent conditions like heat stroke.
Like equipment being constantly monitored for maximum safety, PPE is also being monitored continuously for safety. Using many options that keep a watchful eye over a company's most valuable assets – the employees!
Drones & Software
If you had told a forklift driver 50 years ago that small flying devices in their place of work could help prevent accidents, they probably wouldn't believe you. Well, welcome to the brave new world of workplace safety – courtesy of drones and associated software!
Today's drones are equipped with precise flight controls and monitoring technology to detect conditions everywhere – great news for aerial lift operators! For example, drones can explore and assess overhead hazards around cell phone towers, construction sites, and more before an aerial lift is used. Combined with slick software applications and real-time warnings, workers and safety personnel can identify potential hazards and take the appropriate measures to avoid them.
Training at Your Fingertips
Another tech trend aimed at improving safety in the workplace has been around for a while. However, some companies may need to be made aware of it: internet and remote-based training. With OSHA audits and inspections a concern – not to mention training & certification compliance – it's more important than ever to have an up-to-date, OSHA-compliant training platform. Numerous options are available to get your employees fully trained without attending off-site sessions. Talk about technology that's entirely focused on safety!
Reader insights
Be the first to share your insights about this piece.
Add your insights