The Fight For Equality In A 'Pretty' Work Place
A No Edit Magazine Article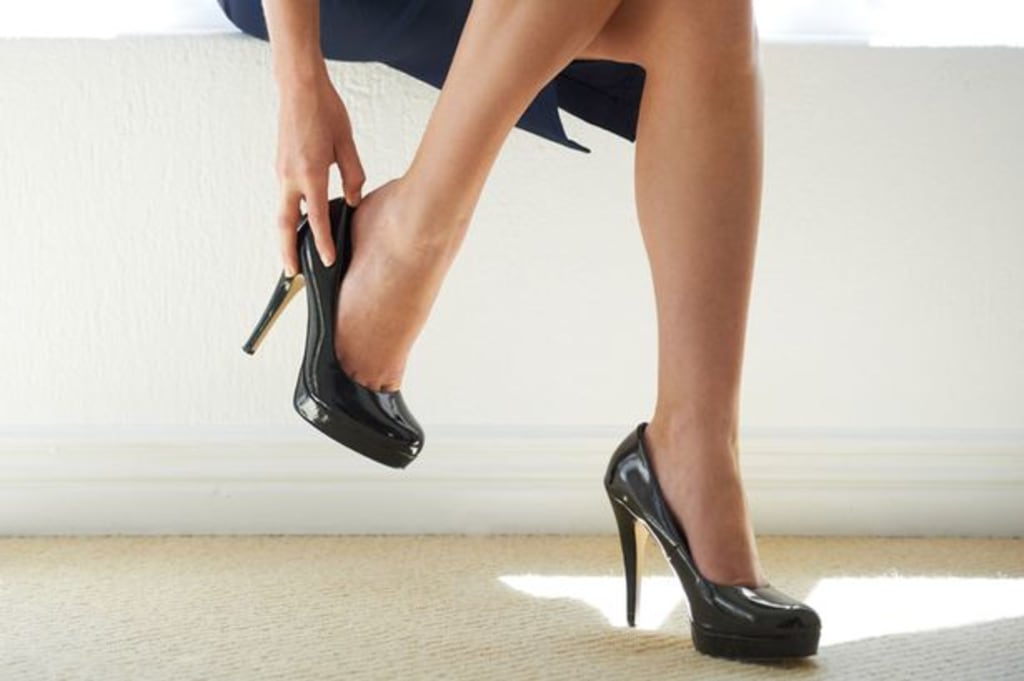 Has your boss ever told you that you 'had' to wear makeup to work? Or that you 'have' to wear heels?
Sadly for many women in Britain today, in non-uniform working environments, getting told they have to wear certain clothes is a very real issue.
Too many women are still being looked at as objects, an attractive piece of furniture to draw in clients, over the hard working business people they are.
Hitting the main stream press big in January of last year this is an issue we cannot allow to be forgotten about. Law firm Slater and Gordon commissioned a study in 2016, surveying 2,000 employees, following a rise in the number of clients referencing comments made by their employers about their appearance.
What they uncovered was shocking, yet sadly unsurprising.
Of those surveyed a large majority of the women felt that more attention was paid to their appearance by their bosses than that of their male peers.
Many women are expected to 'refresh' their wardrobe, a not wear the same outfit too many times, while also being expected to reapply makeup while at work.
Disgracefully one in ten women said they had be told by bosses to wear heels when in the office and with clients, as it made them "more appealing".
The term used alone suggests that women should be sex objects in the work place, a sentiment which many had hoped died in the 50's.
The heels are hardly an issue though when it was revealed that 90 per cent of women have been told to dress "sexier", being made to feel that their careers would suffer if they failed to comply.
We are not completely alone however, the survey found that many men too had felt under pressure to remove piercings, cover tattoos and dress in a particular style. Yet nearly half of the men asked said they felt they were less likely to be scrutinised than their female co-parts, the rest saying they had never been questioned about their appearance.
Josephine Van Lierop, employment lawyer at Slater and Gordon, said; "The findings of this survey are very disappointing but not surprising. There are still far too many employers who think it is acceptable to make disparaging remarks or comments about a woman's appearance. This sort of sexism is all too prevalent in the workplace, particularly in certain sectors such as finance services, hospitality and the city."
To make matters worse many of the women reported that comments on their outfits had been made in public, and had "humiliated" them. With many even being told to wear more makeup so they "looked prettier", a statement that has the power to lower anyone's confidence.
The study found that women where pressurised, being told that by dressing more alluringly would be "better for business" with 13 per cent succumbing to flaunt more flesh at work.
Josephine, said; "There is absolutely no expectation that women in business should wear makeup or high heels in order to be smartly dressed. Imposing this expectation on women only is arguably unlawful sex discrimination."
Most concerning of all about the research's findings has to be the fact that many of the women said they physically suffered as a result of having to wear high heels, tight clothing and extra makeup.
We can all sympathise here, as spending all day 'glammed' up is no comfortable feat, and can cause serious harm.
This study confirms that the fight for equality still has a long way to go.
Get more from No Edit Magazine.
career
I am a trained Journalist with a passion for writing. Check out my book of short stories on amazon titled Cliff-Hangers: Extra or follow me on Twitter @ullmansmith432
Receive stories by Anna-Roisin Ullman-Smith in

your feed