The Daily Power Struggle of Women in Social Media
Evidence suggests women are being misrepresented.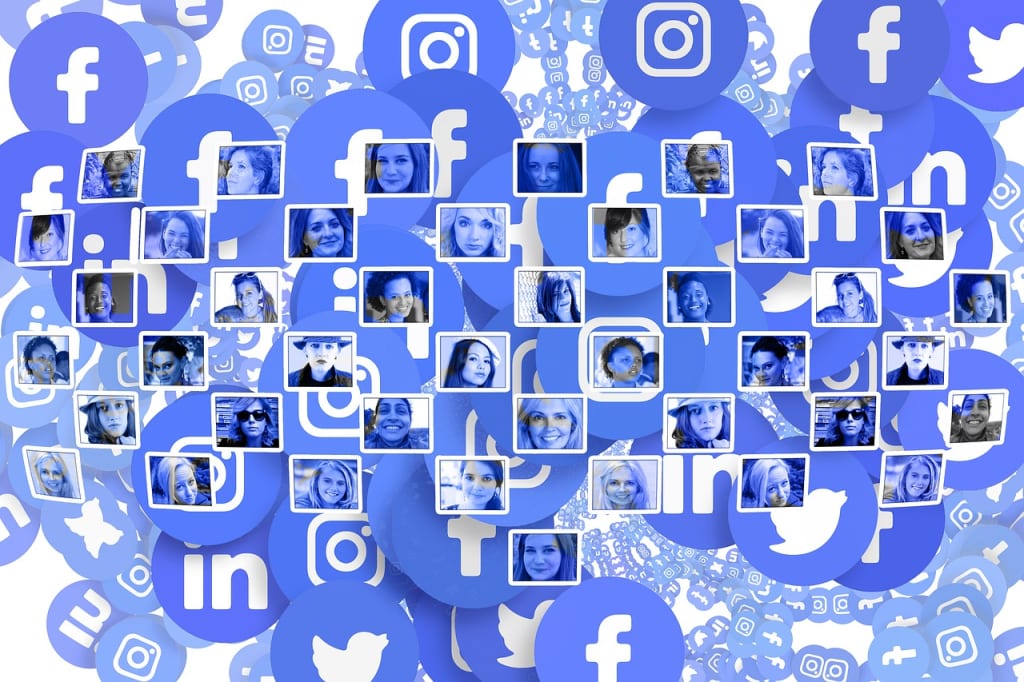 As shareholders of the unstoppable mass media growth of the 21st century, women have taken an unprecedented rise in reputation, voice, and influence. Since the early days, women have achieved a great contribution to mass communications, yet the way we are represented has long been a topic of contention, question, and debate. With the influence of such a powerful force as modern media, many have raised concern over the way women are presented and how their influence shapes society.
Such platforms of social media as Twitter, Facebook, and YouTube have given women a greater voice and energy. Twitter has been an incredible influencing factor as a tool for the careers of various influential women.
Across all platforms, everyone has their favourite following of impactful/popular individuals. Although many individuals are popular on social media, however, influence is often more determined by positive output. Popular content is usually persuasive about what it's advertising. Behind it all, it often has an inspiring message. Many social media subjects, however, are consumed with their body type and clothing style rather than their inspiration. The negative connotation to this is that the beauty, fashion and homemaking industries are the only legitimate social media realms where women have impact.
While many women use social media day-to-day for relationship purposes, others use it to gain insight on relevant topics such as news, popular culture and other content. Social media is full of female pioneers across many spectrums of topics and industries. Many female writers and bloggers on Facebook and Google have been successful on the topics of travel, marketing and other social media issues. Some have gone to create business and revenue from their passion of social publishing. The moral of this is that women have influential sway in more social arenas than stereotype will account for. Yet according to stereotype, and indeed fact, we are the majority of social media users.
The media we consume daily on social websites has substantial impact on our thoughts and opinions about popular social, political, and cultural issues. A downside to this is the fact that women are increasingly displayed with unpractical standards of beauty and attractiveness. From this often springs a misconception of the female role in society. Stereotypes, the typical representation of lifestyles through various mass media techniques, play a dominant role in the way media is presented and viewed. One major stereotype is the distinction between genders. The recent rise in women's rights movements gave voice to the idea that there should be no distinction in the portrayal of men and women's status of day-to-day life, claiming that both genders are equal in all respects. However, gender stereotype still exists in many forms.
An example of the use of social media as a ground for gender discrimination is the use of social profiles (such as Facebook and Twitter) of female subjects to determine their suitability for a job application. Forty percent of employers seeking candidates are said to check the social media profiles of prospective employees. An opinion of a women's social profile can potentially lead to a misrepresentation of the individual based on misconceptions of female trends. This has to end.
A higher percentage of woman internet users than men are said to use social media. In addition, marketing and brands play a dominant role as advertisement in the world's social media with many of their products appealing to women's profiles and status. Although beauty and fashion make up the majority of content published by women on social platforms, this should not segregate or degrade our content. Women actually form a large and impactful contribution to marketing today. Whether in the fashion world, on the political stage or in travel advice, women have a strong voice. Companies willing to incorporate our ideas will make a more profitable world.
About the Creator
Andromeda is a mother, song writer and an aspiring psychologist. Her main interests include the perplexity of the human psyche and the amelioriation of the "human condition".
Reader insights
Be the first to share your insights about this piece.
Add your insights