The Booband Review
Because You Can Never Have Enough Support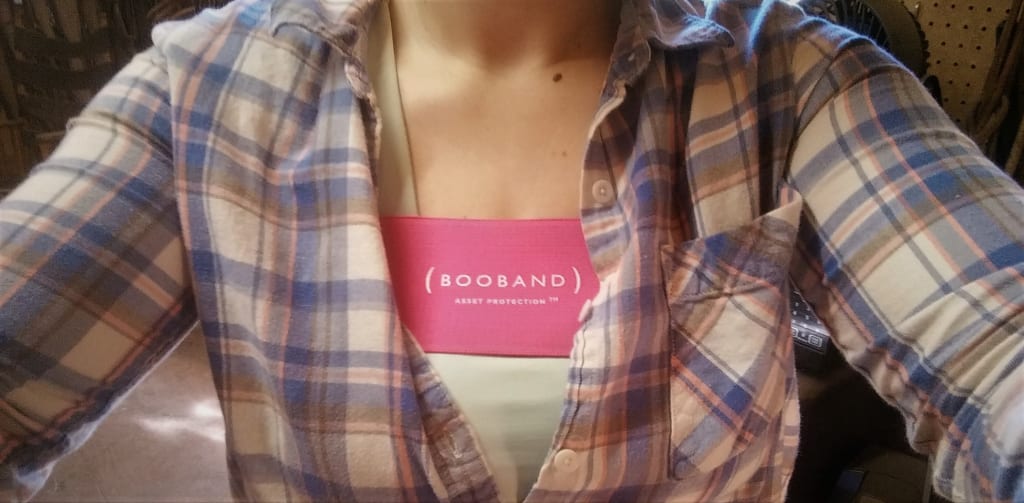 One of my (many) Black Friday gifts to myself was the Original Booband in pink. I discovered this brand on Instagram, and immediately had a strong sense of respect for the idea and the people behind it. Breast health is a commonly overlooked part of fitness, as a well-fitting sports bra is not always at the top of the shopping list for beginner and even experienced athletes. I know an alarming number of people who ride in everyday bras, which offer little to no support when utilized in such a high-impact sport. In addition, many people do not consider changing into a sports bra for a simple walk, when even this lower-impact activity can lead to sagging and damage over time. Many people who use sports bras do not realize how often they have to be replaced to remain fully effective. Boobands offer a universal addition to the sport bra line to protect breasts and promote breast health everywhere.
Before we even begin to discuss the product, my favorite part of this purchase is that the Booband company donated 10% of the profits from my purchase to the Pink Ribbon Foundation. They offer a wide variety of colors, but the pink bands are the only ones that result in a donation. While it may not be the most practical color, how could I say no to such an effortless act of charity?
Since this product is shipped from the UK, it took a bit longer than most packages to reach me here in California. However, it arrived in a reasonable amount of time for the distance it traveled. It came in a simple, black plastic sack that was sealed tight and unscathed. Inside, I found what seemed to be a simple pink elastic band. Upon further inspection, I determined that it was indeed a high quality, thick, durable band of elastic with enough strong velcro to convince me that the product is high quality. The Booband logo was printed in the middle of band in a contrasting color, white in this case. The material was firm and supportive, yet soft. The width seemed appropriate for the amount of coverage and support advertised by the company, and the length was more than sufficient.
Of course, I had to try it on right away. The band length was a little long, with about 6 inches of excess when secured. As long as I make sure the tail is laying flat underneath my shirt, it causes no problems in function or appearance. Being someone with a fairly large chest, I can attest that this product truly does reduce movement and strain in the chest area! Even with a well-fitting sports bra (or sometimes two), the sitting trot has always made me very self-conscious. With the Booband on, I can actually focus on my ride rather than willing the jiggling to stop with my mind.
I will also admit that my sports bras need replacing. Badly. But I am cheap, and was secretly hoping that this product would delay the ridiculous costs of replacing my collection. I couldn't be happier to report that I will be able to use my same dirt and sweat stained bras for at least another six months. Yay! A big return on a small investment, if I say so myself.
It takes a whopping 30 seconds to put on, just wrapping it around your chest and securing with the velcro strip in the back. The only issue I have found is that the elastic tends to bunch up under my armpits. While it is not uncomfortable and there is absolutely no chaffing with this product, it creates dimples on either side of the band. This is easily remedied by wearing it up-side down, as the wrinkles flatten out in only a few hours. After, the elastic looks just as good as new again. It has held up perfectly to daily wear, stretch, and sweat. The best part is that you do not feel it at all while performing!
As you may be able to infer, wearing a thick elastic band around the top of your chest does effect the appearance of your breasts. It pushes them further down into the bottom of your bra, reducing their profile and creating more of a flattened shape from the front. It may not be the most attractive look, but I would rather take the slight sacrifice of appearance in the present than have the muscles, skin, and tissue stretched out and unhealthy in the future.
This is a wonderful investment in the health of your breasts for an economical price. It reduces both embarrassment levels as well as the damage that is inevitable both in the fitness world as well as the equestrian sport.
Check out the product on the Booband website here.