The Blouse with a Cause
Fiskar Scissors play a major role in designing this blouse for a breast cancer patient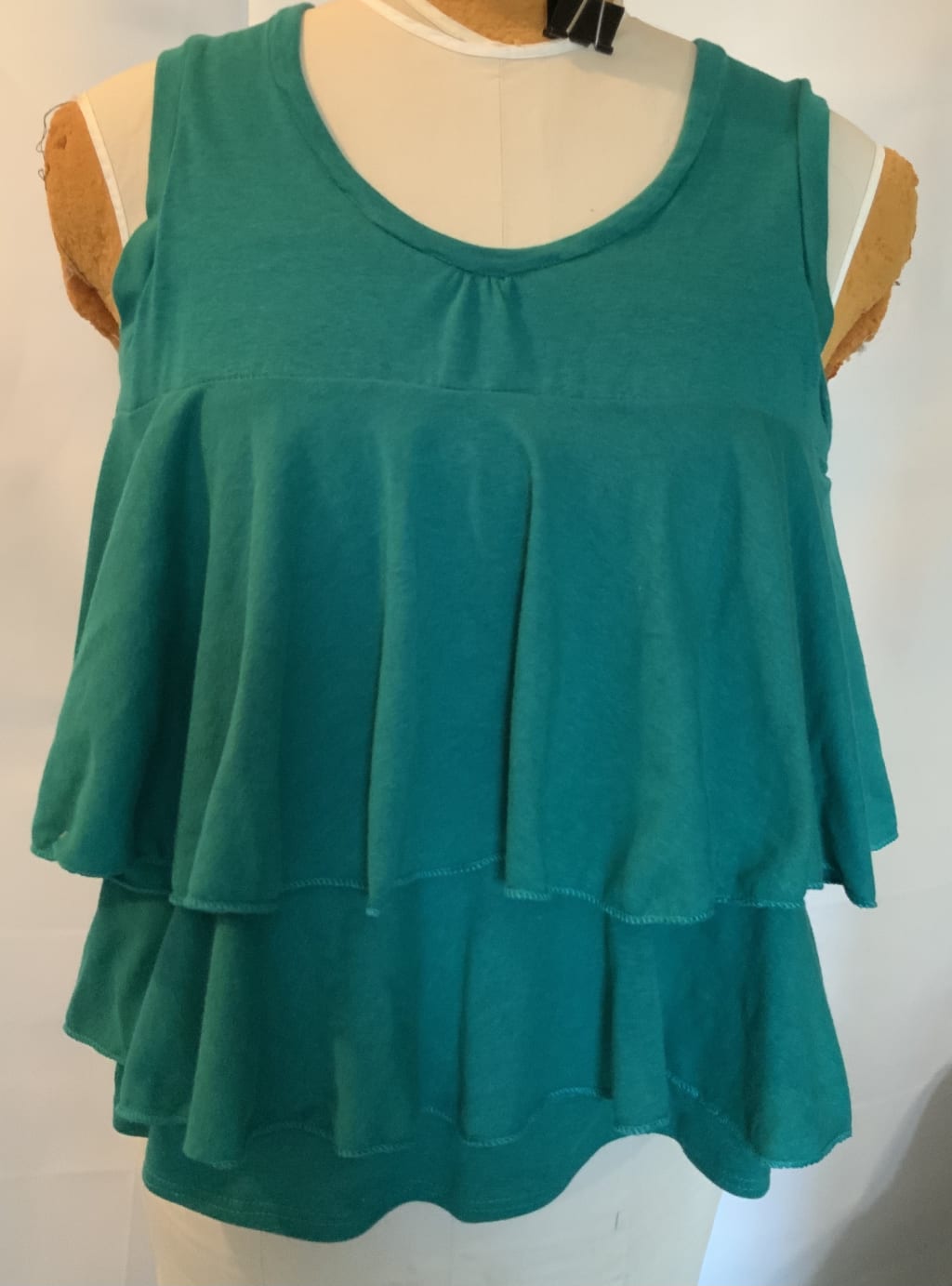 The Blouse With a Cause
While this may appear as a simple blouse, understand that it is a blouse with a cause! My client searched and searched for apparel that best complimented her body image. For those of us that have not suffered the blight of breast cancer, we would not know how her mastectomy proved this to be a challenge. Breast cancer patients are at a quandary when it comes to shopping. My client faced the challenge of how and where to place her prosthetic for her right side mastectomy. She struggled with various bras that allowed for such a prosthetic insert. However her wardrobe had a mind of its own. Her favorite tops would often fall open as she bent over revealing the inefficient bras available on the market. She hated that her blouses could not be worn with comfort when she was constantly worried about the prosthetic that was not stable nor comfortable. Her bra was constantly shifting and moving with only one side as enclosing her natural body while the other side was filled with the prosthetic.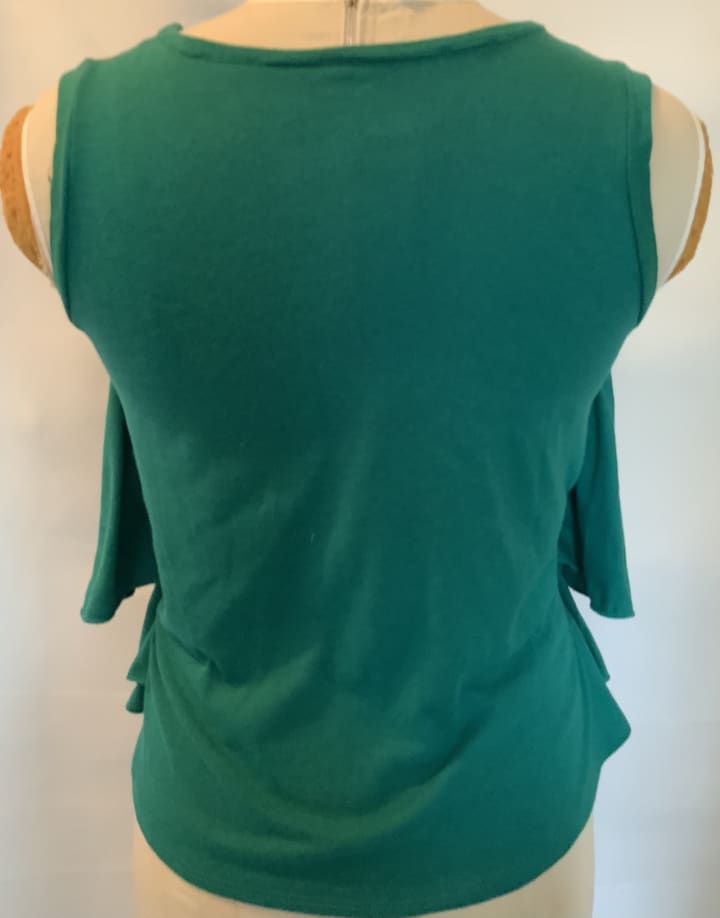 As I wracked my brain, to come up with a design concept that would help my client, I became excited. I was not only excited to embark on a new mission, but this was a specialty mission. The saying to give is better than receive? Well this was truly a commissioned work in which I did not care what the compensation was, I was thrilled to solve this problem for my client. I was giving her a solution to her challenge. What is extraordinary about this is that we go about our lives never really thinking about the challenges people with disability face as they are shopping for apparel.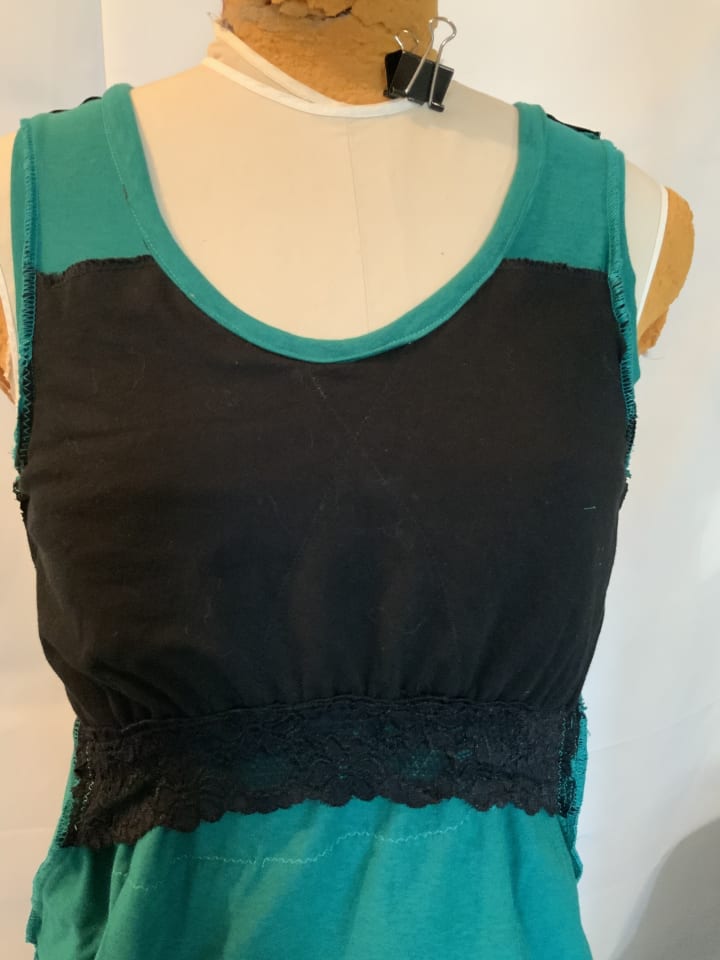 My client found a blouse that was her all time favorite because the ruffles in front covered any mis-shapen image of her bosom. However the vendor who designed this top no longer carried the product. She possessed only two of these tops that were worn and tattered. After numerous washings they became stretched and loose. Herein lies the problem, the blouse fell open as she leaned forward. She had lost her confidence as a woman when constantly worried about her physical appearance underneath her tops. She asked for a way to build a bra or camisole to attach to a newly designed top. I thought of building the cami directly to the top with the ability to insert the prosthetic. Rather than hassling with layering a blouse over the problematic bras I decided to design an all in one concept. Of course in order to do this I needed my favorite Fiskar Scissors! Lol none of my work is possible without those Orange Fiskar Scissors.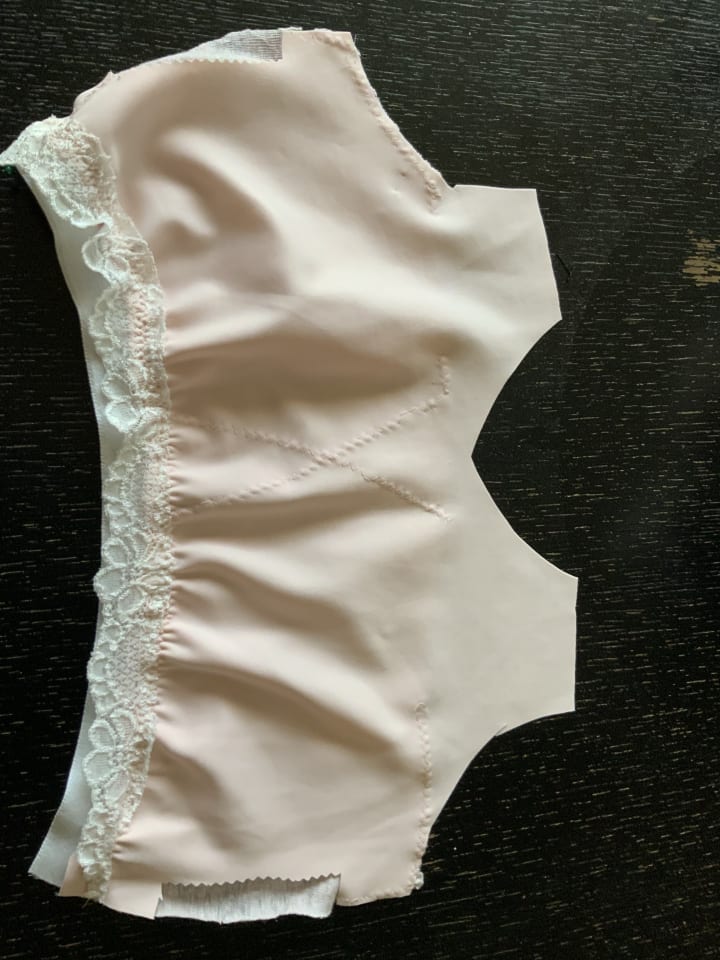 I designed the all in one concept. I was careful to use 100% cotton for the lining that was in direct contact with the skin. Then I used the stretch bra fabric to house the prosthetic. My Fiskar pinking sheers help to finish off the insert pocket. This is a simple concept that can be added to any ready to wear garment. Attaching directly to the neck line with the side seams incorporated and sewn into side seams. My client can now wear her clothes with confidence. She is comfortable and continues to fight her battle with breast cancer. In conclusion every aparel designer cannot accomplish said services without a pair of Fiskar Scissors! Lol