The Art of Staying Happy Each & Every Day. . Learn the Laws of Pura Vida. .
That's the secret to a life that will always be exciting!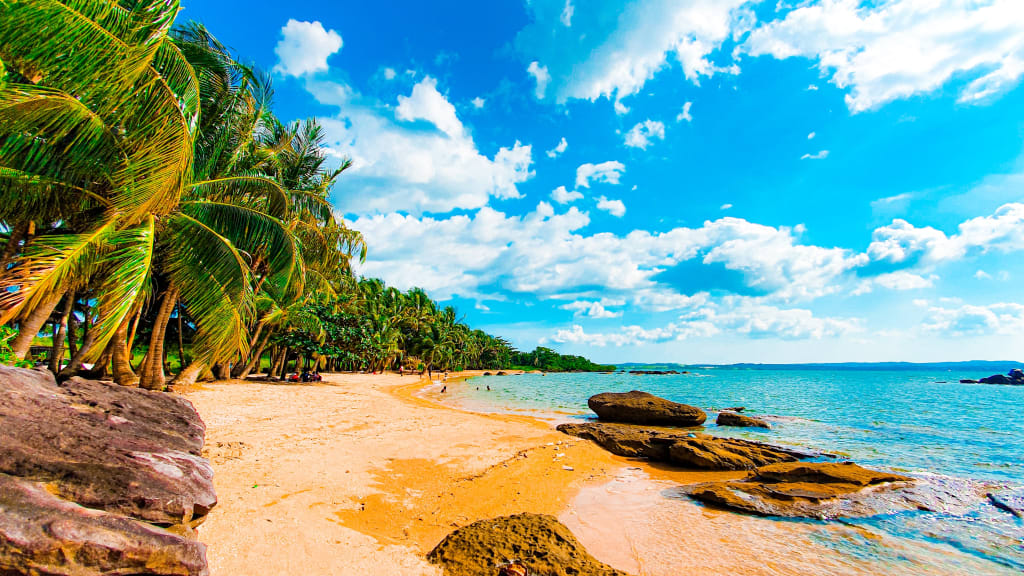 So many exciting adventures in Costa Rica. Think about all of the joy that many people have experienced either on vacation or when living here. Costa Rica is a magical place. . one of the happiest countries on the planet. Our job here is to simply share their stories with all of you!
We just received an email from a client who lives here in the USA. He first contacted us regarding his planned move to Costa Rica in July of 2021. What a nice guy he is. He is so very excited. He's in the process of selling his home and was happy yesterday because he thinks he has it sold. So now, the ANTICIPATION kicks in. . his head is probably full of ideas. . timelines. . TO-DO lists. . paperwork, selling his household possessions. . I will admit, there is a lot to do when moving across town! Imagine when your move takes you a few thousand miles away to another country!
With most everyone who we assist in their move to Costa Rica, they are in a state of complete happiness and joy. Again, the ANTICIPATION of starting a NEW LIFE, with NEW FRIENDS. . a new place to get coffee in the morning. . finding your favorite restaurants. . a new neighborhood. . new plates and silverware. . new furniture. . even new pots and pans! I will have to say that it's exciting for us as well. Because being in the business of helping others create an entirely new life for themselves has such a HUGE UPSIDE! The energy that they have is transferred to us. So, because of this, we are in a constant state of glee! Sometimes, I think my head is going to explode. But in all seriousness, it is rewarding.
We have talked about this before. . my father always told me that the KEY TO A WONDERFUL LIFE is to ALWAYS HAVE SOMETHING to LOOK FORWARD TO. Throughout my lifetime as a child. . as many of you experienced I am certain, we had something planned for the weekend coming up. It didn't have to be BIG PLANS. Even playing minature golf. . going to the ice cream shop for a banana split. . buying a model car or boat to glue together with DAD at the age of 11. The little things always kept a smile on my face.
And that transfers over to all of us as adults. Having a weekend getaway planned KEEPS a SMILE on your face all week! You'll have to admit that it does! And one's MOVING TO COSTA RICA in a few months. . well, that is of BIBLICAL PROPORTIONS INDEED! So, the moral of the story is. . whether it be a banana split or a move to paradise in the near future, savor the moments, days and weeks that get you to that special point in time. The journey is AS MUCH FUN as the FINAL DESTINATION! Pura Vida!
You're invited to visit our websites at: www.costaricagoodnewsreport.com & www.costaricaimmigrationandmovingexperts.com
Also, please enjoy our over 1,980 episodes of our "Costa Rica Pura Vida Lifestyle Podcast Series". We are found on all major podcast venues, including iHeartRADIO, Spotify, Apple Podcasts, Google Podcasts, Radio FM, Anchor, Podchaser & many more. Simply search our name online and enjoy!
If you like what you've seen here, please share this story link with others in your social media. . your friends and family. . anyone who may have an interest in learning more about Costa Rica! We would appreciate your support and PROMISE to continue to bring you LOTS OF GOOD NEWS about one of the happiest countries on the planet, Costa Rica! We're NEVER GOING TO STOP!
About the Creator
Costa Rica is a magical place. Since November, 2002, when I first visited this country, I have been in love with the people, the culture, its biodiversity, the food. . everything about it makes me happy! Now I share my excitement with you!
Reader insights
Be the first to share your insights about this piece.
Add your insights