The 18-year-old making a difference with her Period poverty campaign.
Period poverty in the UK.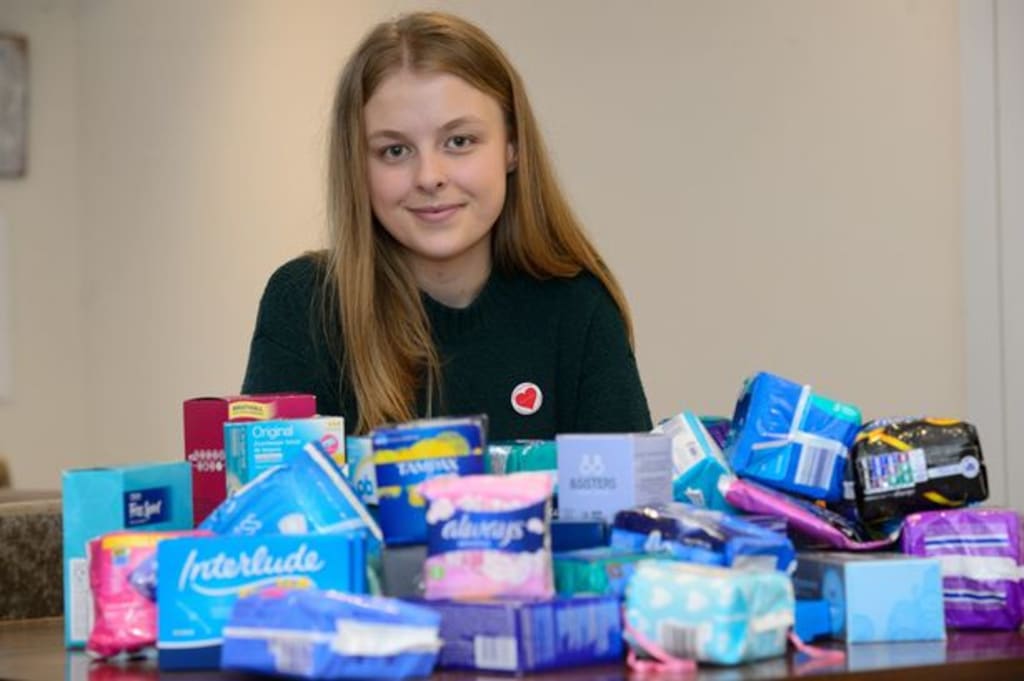 Photo credit - Mark Lewis
Period poverty is closer to home than we think. In March 2017, Freedom4Girls found that students in the UK are missing school because of this issue.
Molly Fenton, 18, from Cardiff in Wales, said she was inspired to start the campaign after seeing Amika George campaigning for 'free periods' for school pupils in England. She spoke about how successful the campaign was.
"But Welsh pupils needed the same! So I joined and campaigned for schools here in Wales to have products too."
Molly was not sure of the amount of people she helped but she mentioned they have almost 5000 followers across social media and help roll out period products in every single school and college across Wales.
"We give education over the internet to young people and parents as well as in schools before COVID-19.
Molly has been holding those in charge accountably and has been asking for answers. She asked Cardiff council and Member of Senedd for the Vale of Glamorgan Jane Hutt what they are planning on doing with period products that are left in schools not being used by those who needs them.
She said: "Schools have been closed in Wales since December and pupils aren't able to access products if they need them. Now luckily with discussion with the Welsh government, a plan will be put in place to ensure that every pupil can still have free products when schools are closed via postage."
Molly is inspiration character and full of energy and wanting to help those who need it the most.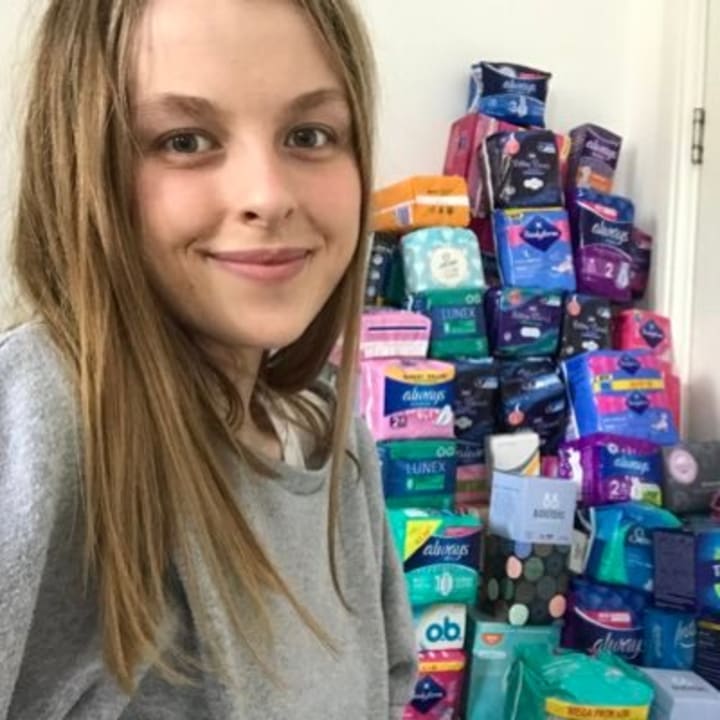 Molly started her campaign two years ago. her goal is to fight period stigma and period poverty. She runs a social media campaign followed by thousands across the world.
The campaign was first started on Instagram - LOVEYOURPERIOD
Molly told Wales Online: "At first it was a little bit weird, I think everyone thought 'oh my gosh what's going on, why are we talking about periods all of a sudden.
"The headteacher Ms Parry was all for it, so I took it into our senior leadership team meeting. I took in a box of chocolates and said thank you so much for letting me in today so I've brought you treats.
"I went up to the deputy head, a male member of staff, who opened it up to find a box of tampons. It was really awkward for everyone!
Molly said she is excited to take part in our podcast which is being launched on International women's day called 'Through the glass ceiling.'
It has been two years since the campaign was launched and she celebrated the campaign anniversary on the 3rd of May 2021
Molly is showing the world one voice at a time will make a difference in fighting period poverty and we should all use the hashtag #PrettyPeriods
What can people do to help raise awareness for period poverty?
1. Use the hashtag period poverty and Pretty Periods
2. Donate to foodbanks or period poverty charities and ask your friends and family to kindly do the same
3. Go on marches
4. Educate yourself on what products are more suitable and have a higher chance of reducing period poverty i.e reusable products
5. Buy products from brands that give back
6. Sign every petetion that you can
7. Follow and like the video's posted by Pretty Periods on TickTok @journomisstrina
It is important to remember that it is mainly homeless women and girls of low-income families who are victims of period poverty: a phrase that was created to describe the inability to properly take care of menstrual needs due to lack of affordability. This raises the issue of inequalities in our society today.
Period poverty is a problem that refers to having a lack of access to sanitary products due to financial constraints this also includes having access to soap and water as required as well as having information about menstruation women of all races and ethnicities face higher poverty rates than their male counterparts. It is essential to your health if you menstruate that you have access to sanitary products so when people are living in poverty and they're having to choose between getting menstrual products or feeding themselves or their children. This is the problem we are trying to solve.
By Trina Dawes
- Campaigner to end period poverty in the UK and reduce period stigma.
Share and follow.
interview
About the author
Journlaist and radio presnter, podcast host - Passionate about social justice, feminism, family issues, culture, and music opinions and reviews.
Tips welcome
Reader insights
Be the first to share your insights about this piece.
Add your insights