Thank You, Sir
An Open Letter to the Good Guys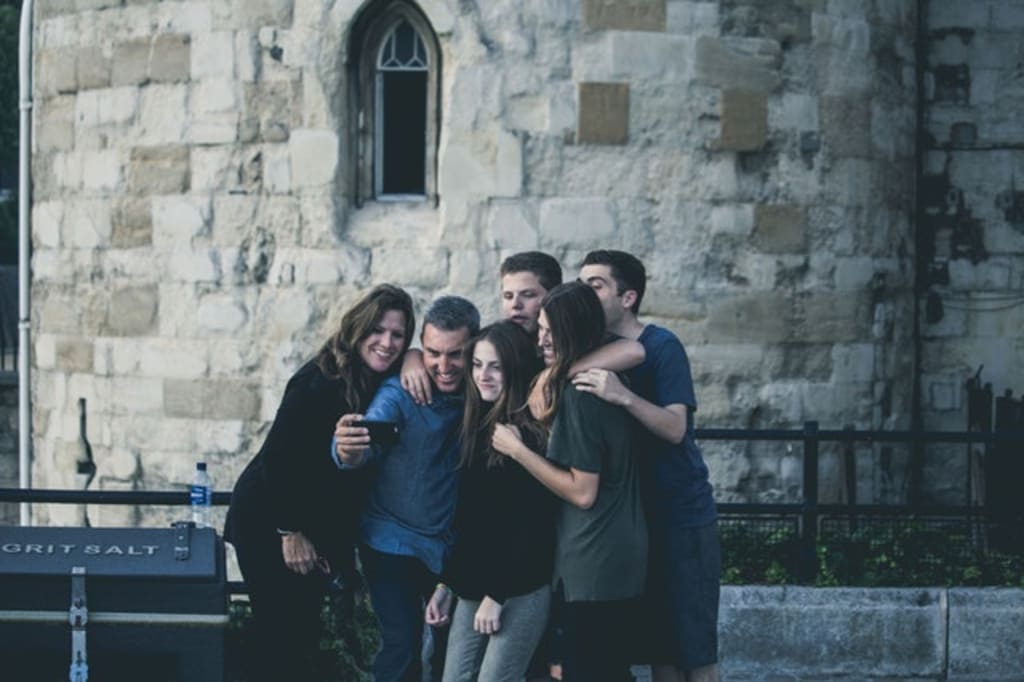 Three men and three women posing together for a friendly photo.
I watched an interview on the morning news today. The subject of the interview was a "friend" of mine. He's not someone I'd ever meet to catch up over coffee but he would offer me something to drink if we happened to be somewhere at the same time. And he would absolutely saddle up to rescue me from a creeper if the need arose.
In light of the #metoo and #timesup movements making their way across social media – and media in general – there's something that isn't being addressed. There are still good men in the world. And I think all of this is burying them.
The idea behind "time's up" is that harassers and predators are on watch. That any man who intimidates, pressures, or coerces another person into sexual activity – be that full-blown intercourse or simply the unsolicited "appreciation" of a woman's physique – will be held accountable for his actions. Men show up to the awards shows wearing a lapel pin declaring that the time is up for male privilege, in the entertainment industry and in all walks of life and they are picked apart.
Men publicly join these conversations in the role of ally or advocate and they are subject to ridicule and attack.
Please, don't misinterpret what I am saying here. I am not saying that they should be above reproach simply because they are wearing a lapel pin. This is not me jumping on the "not all men" bandwagon.
What I am saying is that we are overlooking the good guys.
So, while I apologize for burying the lede, I want to say thank you to the good guys.
To every man who has ever stepped in when he saw a woman in an unpredictable - or maybe not so unpredictable - situation at a bar or on the street, who has told another man to "leave the lady alone," without expecting anything from the lady in return for his help – thank you.
To every man who has ever stood up and said the way another man was talking about women/a woman was wrong and needed to stop – thank you.
To every man who has walked a woman to her car because she was alone in a dark parking lot and didn't ask for her phone number afterward – thank you.
To every man who has listened when a woman said she had been assaulted or abused, and believed her, even when she was accusing his friend – thank you.
To every man who has ever sat with a woman in the emergency room after she had been assaulted and made her feel like she could still be safe with a man – thank you.
To every man who has entered into a relationship with a woman who has survived an assault or abusive relationship before him and done everything he could to make her know she was safe – thank you.
To every man who has ever been a friend to a woman without expecting anything but friendship in return – thank you.
Society and culture have told you that you don't have to do any of this. Society and culture have told you that you should stand by your fellow men, that you should make obscene jokes, that you should view women as lesser and as property or as someone who owes you something. But you don't follow that set of rules. Maybe a woman in your life taught you how to treat women. Maybe a man did. Maybe you figured it out on your own. Whatever the reason, thank you.
Thank you for being one of the (honestly) good guys.