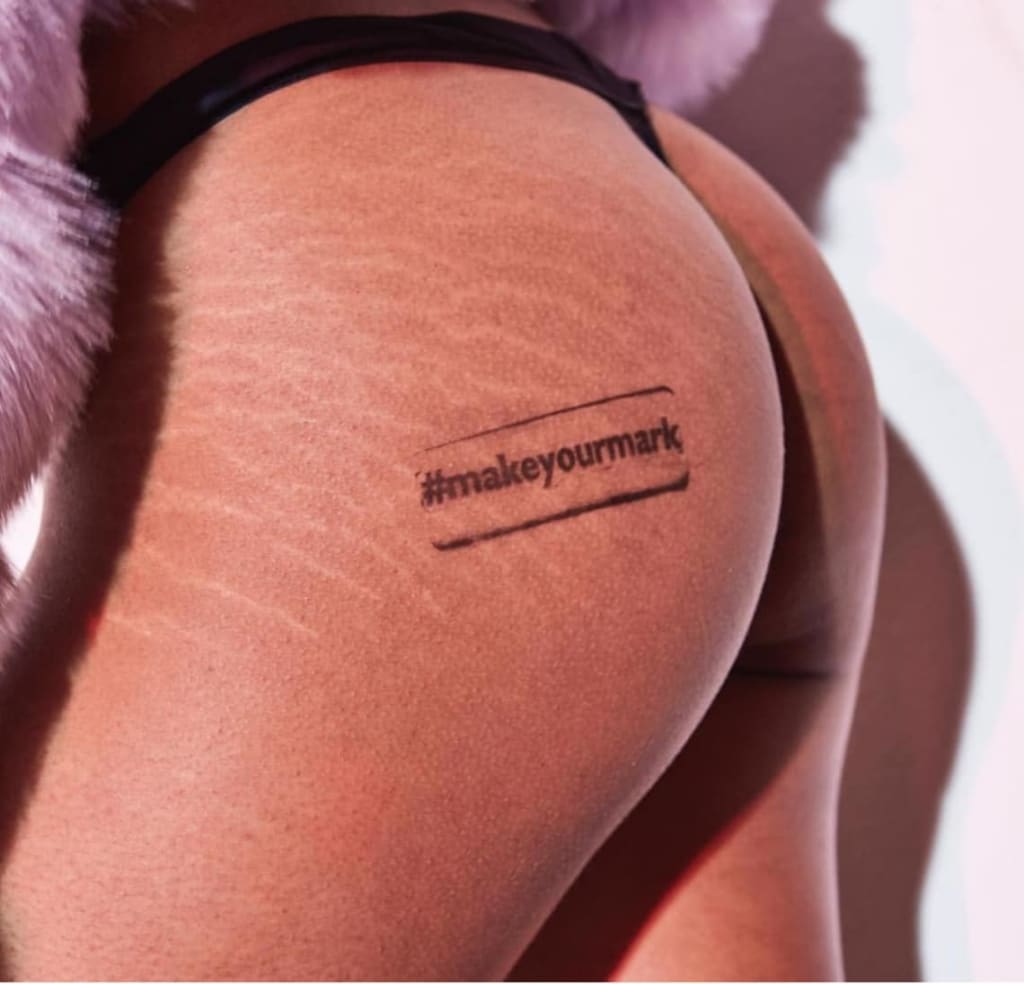 Body positivity: A foreign concept to most. Looking in the mirror and analysing every feature of your body, reciting words of others repeatedly around in your head until they eventually become a part of you, chipping away at your mind. It's a sad fact that anxiety surrounding body image has significantly increased in the 21st century, with social media constantly defining beauty standards.
Social media evidently has its positive uses, but unfortunately it has also become a toxic ideological mirror. As the years progress, girls are getting younger and younger as they are presented with an idealized perception of beauty, being subjected to images of the 'perfect body' on a daily basis through all forms of social media. It has become an inescapable form of torture, constantly comparing yourself to another woman.
It is because of this indoctrination that we persistently look for outside validation of our beauty and worth, with little appreciation for the importance of our own validation. I'd be lying if I said that I've never fallen victim to posting a photo simply to gain acceptance or appreciation from others, relying on a number of likes to determine my worth for that day. Social media has become the new foundation of living.
With this constant indoctrination of media, it is now fundamentally important for retailers to use this significant influence for positive purposes, with fashion empire Missguided being the latest retailer to emphasise the importance of body confidence. The retailer has recently released a campaign entitled 'Make Your Mark,' stating on their website that this movement is being implemented to "inspire babes the world over to love themselves, for themselves, to embrace your flaws, and not to strive for what the world perceives as perfection. Because f*ck perfection, it doesn't exist. We are making a pledge to never retouch our models' perfect 'imperfections' out."
Their relentless focus on body positivity being fundamentally for you as an individual reinstates the concept that things cannot be done for the pleasure of another person, it has to be for yourself. The perception that you shape your body and appearance to appeal to the eyes of another is toxic and undeniably damaging to a persons mental health. Body positivity is something that has to be done on an individual basis, giving yourself your own agency to love yourself, for yourself. In fact, the most fundamental turning point for me when it comes to body positivity was simply faking it until I made it. Radiating self love, despite not necessarily originally feeling it and voiding the self-deprecation that haunted me for much of my life revolutionised the way other people viewed me and subsequently how I viewed myself. But it is of necessary importance to remember that beauty stems from within. The only validation you will ever need is the validation from yourself that you are worthy of everything. It is beautiful to love yourself and you owe yourself the love you give to others so freely.
As a girl with curves and too many stretch marks to count, Missguided's efforts to not hide from the 'real' beauty of a woman is something that is undeniably empowering, allowing myself to embrace my supposed 'flaws' and normalising them to those that can't typically understand what a woman's body truly looks like.
Missguided is not the first brand to solidify their place in the 'body positivity' community, but it is of vital importance for retailers with such high social media presence to transcend society's self-imposed perceptions of beauty. It is now my hope that mens' retailers will follow suit, paving the way for perceptions of bodies and beauty to transcend in all aspects, because anxiety around body confidence is not gendered; it is universal and it is of importance to everybody.