Stop Slut-Shaming Anne Boleyn
She was a victim, not a villainess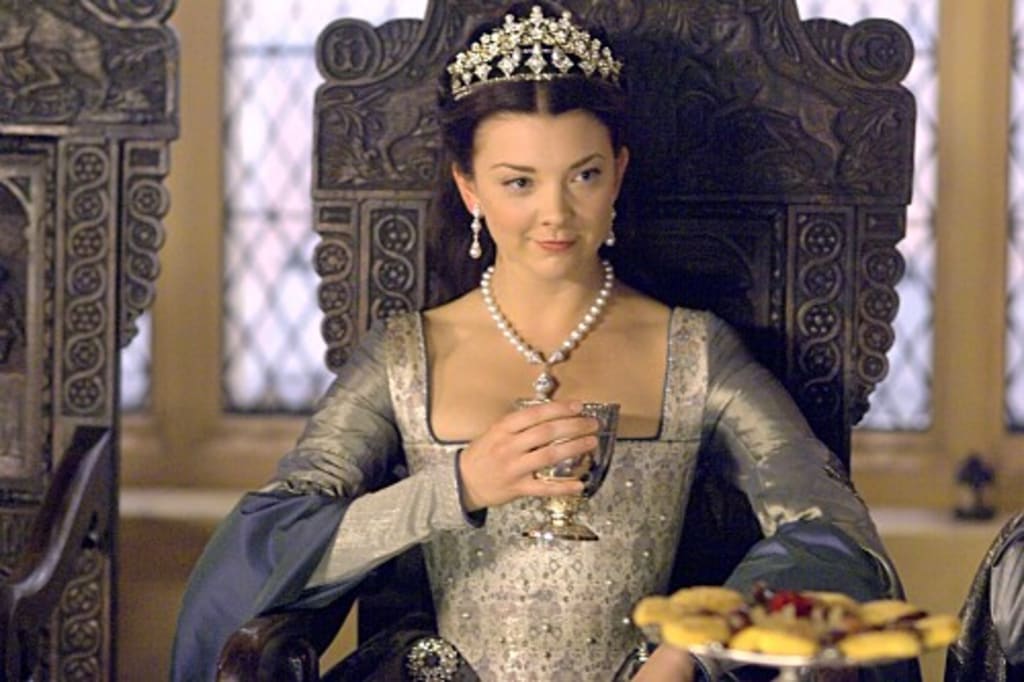 Photo by tudorsfandom.com
Anne Boleyn is one of the most misunderstood women in history. She is most often portrayed as a scheming, self-serving seductress who got what was coming to her. But this assessment is grossly unfair when one considers the circumstances of her life and the mores of the times.
Anne Boleyn was a victim of the ambitious men in her family. Her father, uncle, brother, and later her husband pulled all the strings. Anne was a commodity to exploit, a means to an end. Her life had never been her own. Almost inevitably, Anne was sacrificed on the altar of their selfishness and avarice.
If events had transpired differently for Anne Boleyn, she might have married her true love. She could've lived a happy life, free from the manipulations of the English Court, her name blissfully lost to history. Anne's ultimate fate ensured her fame through the centuries, but she's most remembered for how she died rather than how she lived.
And that's beyond unfortunate.
Those who feel the need to slut-shame Anne five centuries later need to deep dive into her life and times before passing judgment.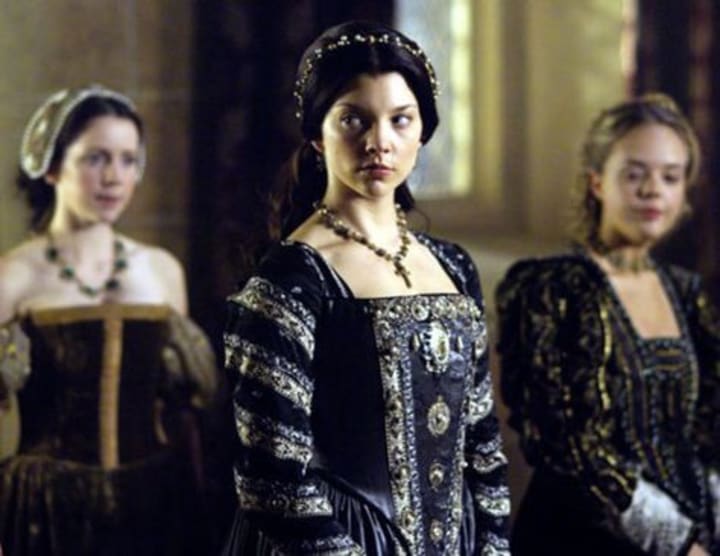 Anne Boleyn was the daughter of the notoriously ambitious diplomat and courtier Thomas Boleyn. She was also the niece of the Duke of Norfolk(as was Henry's Wife #5, Katherine Howard), who was a major mover and shaker at Court.
Anne was chosen to serve as lady-in-waiting to Queen Catherine of Aragon. She had a pretty impressive resume, including service to two queens. Lady-in-waiting was as close to a career as a Tudor woman could get, and Anne was very good at her job.
King Henry habitually chose his side pieces from his wife's stable of ladies, and Catherine's chambers were one-stop shopping for the King. So it's no surprise that the elegant and cultured Anne caught his roving eye at some point.
Now the plot thickens.
True love thwarted
Anne was in love with Lord Henry Percy, the Earl of Northumberland's heir. They were secretly engaged and planned to marry. Unfortunately for the young couple, The Earl of Northumberland already had a bride picked out for Percy. He chose Mary Talbot, daughter of the fourth Earl of Shrewsbury, whose family boasted a grander pedigree than those upstart Boleyns.
Anne was also intended for another, James Butler, son of Piers Butler of Ireland, adding to the big pile of nope. So Northumberland tag-teamed his kid with Wolsey and put the kibosh on Percy and Anne's love affair.
So did Henry play any part in this?
It's likely that Anne wasn't on Henry's radar until 1526 or so. Evidence suggests Henry was blameless — as far as breaking up the young couple went, anyway. The King probably agreed that Percy and Anne were a less advantageous match than the ones chosen by their fathers. As sovereign, he had a say-so in noble marriage arrangements, especially in contentious situations like this.
It's also possible that Henry may have considered Anne "on ice" until he felt it was the right moment to pursue her.
We can never know for certain, but it's sure fun to speculate.
In any case, Henry's Toadie Extraordinaire, Cardinal Thomas Wolsey, ended the couple's engagement during a confrontation with Percy fraught with not-so-veiled threats. In doing so, the Cardinal made a life-long enemy of Anne.
What was Anne's initial reaction? Wolsey's usher George Cavendish wrote that Anne was beyond pissed off and promised that "if it lay ever in her power, she would work the Cardinal as much [similar]displeasure."
Yeah, I don't think so. It's improbable that Anne said any such thing, at least out loud. It would've been foolhardy to threaten Wolsey, and Anne was anything but foolish. She'd get her chance to even the score later.
Karma also gave a shout-out to Percy. He was the one who arrested Wolsey after his spectacular fall from regal grace. But unfortunately, Percy was also one of the peers appointed to decide the fate of Anne Boleyn and her brother George in May 1536.
The Earl of Northumberland(as Percy was by then) and the jury returned a guilty verdict against the woman he had once loved so deeply. The conclusion was inevitable. He collapsed and had to be helped out after the proceedings.
Whether that was due to the trauma of sentencing Anne to death or actual illness is another debate. There's no question Northumberland was unwell though, and he died the following year.
Anne was the pawn of misogynist social climbers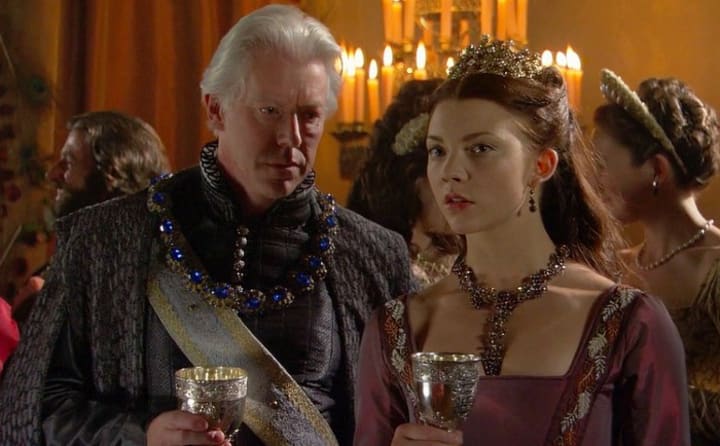 Long story short, Anne was surrounded by self-centered assholes. As a woman, her job was to make an advantageous (for her male kinfolk) marriage and pop out an heir and a few spares. And for the Boleyn men, there was no more advantageous marriage than with the King. Anne was not consulted in the matter.
To hobnob with Royalty, your family connections needed to be wicked fancy-schmancy. Like extend-your- pinkie-finger-whilst-sipping-tea fancy-schmancy.
Anne Boleyn didn't have a title, but her grandpa and uncle were the Dukes of Norfolk. And her diplomat father was busy making himself as indispensable as possible to the King. Anne's contribution to the Boleyn family honor was enduring relentless sexual harassment from Henry.
It was a shitty position to be in.
It's not like Anne could tell the King to bugger off. So she reiterated her determination to save herself for marriage. Henry thought she was just being coy. A woman possessing self-respect wouldn't have crossed his mind. He was the King! Boinking him sideways to Sunday was a far greater honor than her chastity!
And, let's be real. Henry was no longer the gorgeous young stud he once was. He was gaining weight, and that leg ulcer was pretty damn nasty. He wasn't as fat, grouchy, or malodorous as he'd become, but he wasn't the exquisite specimen that he once was, either. Maybe Henry's loins were quivering, but there's no reason to surmise Anne's were.
Anne left Court for her family home, Hever Castle, hoping to dampen Henry's ardor. It didn't take long for the avalanche of letters from Henry to begin. She dismissed them without reading. No matter how pathetically Henry begged her to return to Court, she remained at Hever.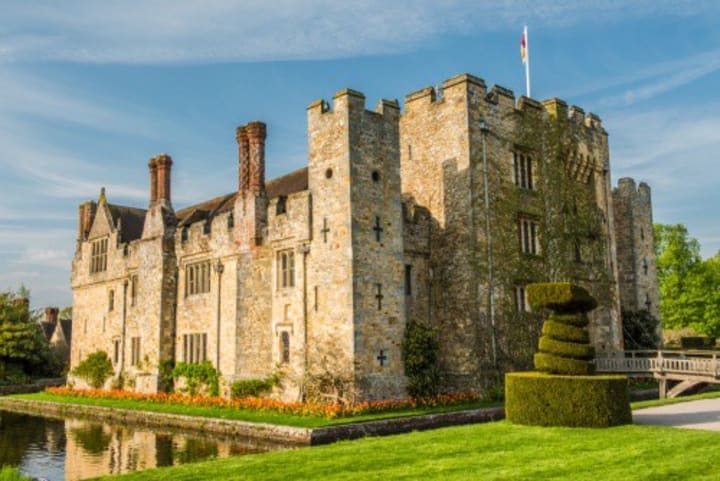 But Henry, like any sexual predator, wouldn't take the hint. Anne knew giving in to the King would leave her in the same position as her sister Mary — the walking, talking cautionary tale who was branded a ho forever.
Anne was dancing on a fine line, and the stress of never putting a foot wrong must've been considerable. On the one hand, she needed to protect her reputation. On the other, Anne was expected to curry favor for Thomas and George by making nice to the King.
No doubt she was crossing her fingers, hoping Henry would eventually grow bored with her and go harass a more willing target.
But he didn't do that. If anything, the King became even more infatuated with her. So Anne was basically screwed because every other dude in England knew the King had dibs. Nobody would dare try to court Anne Boleyn no how, no way. Not ever. And she knew it.
But, hey — it wasn't all bad, right? Henry's interest meant a steady stream of titles and properties for her father and brother. Thomas Boleyn was finally granted the title Earl of Ormand (through his maternal line) that he'd been whining about forever.
Being Anne had its upsides too, especially if you dig fashion and bling as she did. Henry was constantly showering her with expensive bribes — ah, gifts. Everyone at Court kissed Anne's ass, hoping she'd put in a good word with the Big Guy.
Was all of this worth losing her life over? Hell, no. But telling the King to take a hike would boot the Boleyns back into relative obscurity at best, or much worse if Henry got really pissed off. Anne also knew if she lost the King's love, her adoring fans — and family — would kick her to the curb so fast her crown would spin. That had to be a bit unsettling as well.
It was also exactly what happened.
No matter what Anne did, she came out as the loser. The narrow path ahead of her was fraught with danger but it was the only one available.
The Political Pawn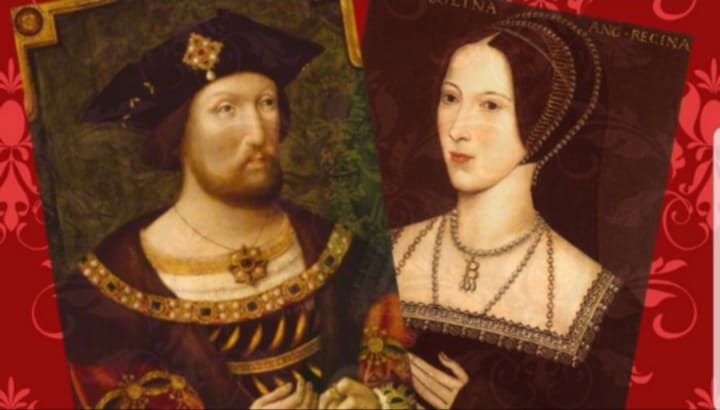 The European power structure was changing in the 16th century. The Catholic Church's influence was waning as individual nation-states were on the rise. The religious and political upheaval of this era cannot be exaggerated. The world was changing. And Anne helped initiate that change as Queen of England.
Anne tried her best to put the "reform" in the Reformation. She was probably one of the very few at Court who sincerely believed in the religious tenets she espoused. (Interestingly, Anne's devoutness was never touted like Katherine of Aragon's was.) When Hubby Henry looted Catholic churches, convents, and monasteries, Anne was disgusted that he kept the spoils instead of redistributing that wealth among the needy as promised.
Anne was talking back too much and not coughing up an heir, so Henry got busy convincing himself that this marriage was also cursed by God. Deja-freaking-vu.
Aside from these personal and gynecological issues, Henry had his standing on the European stage to consider. Since he told the Pope to pish off and got his ass ex-communicated, none of the Catholic countries recognized his sovereignty.
That gave France and Spain the perfect religious justification to invade England. Most of Europe's biggest power brokers didn't recognize his marriage to Anne as valid, or their daughter Elizabeth legitimate.
Henry and England became more isolated. As long as Anne lived, England and Henry would remain alienated from Catholic Europe. Anne was not the daughter of Isabel and Ferdinand, nor aunt to the Holy Roman Empower, so Henry had that going for him. Dispatching Anne would still be a P.I.A., but nothing compared to dealing with Catherine of Aragon.
And besides, Anne had a cute lady-in-waiting who Henry wished to wed and impregnate ASAP. Jane Seymour was bound to be fertile! The third time's a charm, right?
We all know Anne's sad fate. She was completely disposable as a wife, mother, queen, and woman. Her only purpose in life was to please the King, and she blew that by expressing herself.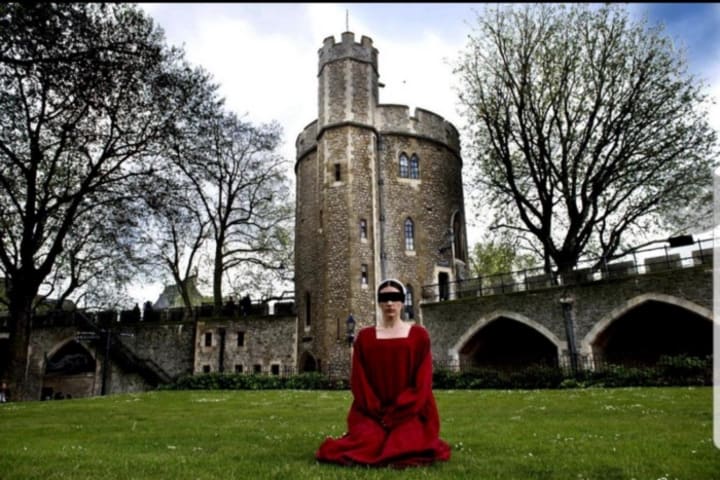 gender roles
About the author
Political junkie, history buff, and music freak spending the End Times alternating betweencrankiness and bemusement. Come along! It's fun!
Reader insights
Be the first to share your insights about this piece.
Add your insights