Stating the Obvious: WWE Doesn't Respect Women's Wrestling
The lack of a female presence on Raw's 30th anniversary special is the latest slap in the face from WWE to women's wrestling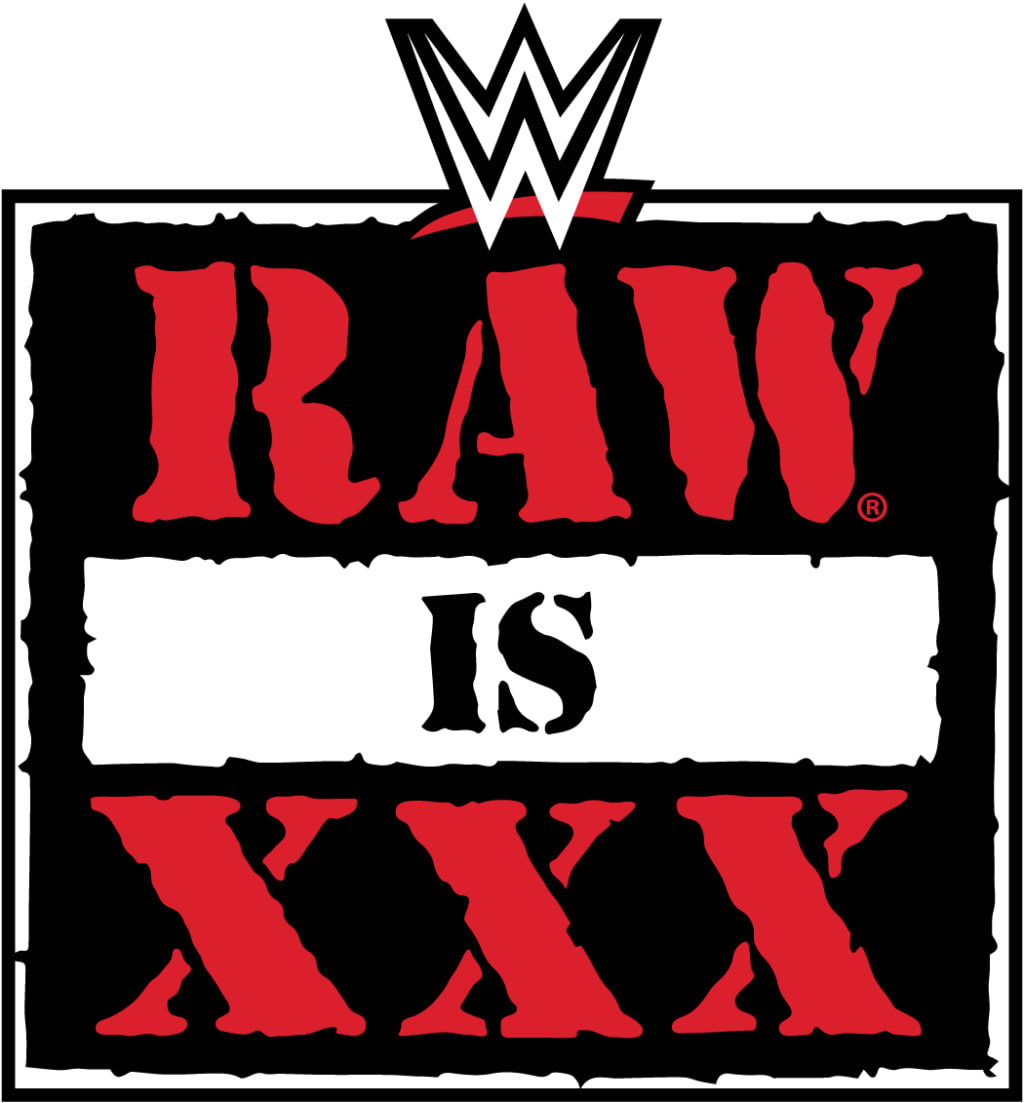 You know, I wasn't intending on writing about this. I was intent on just venting about this privately to fellow wrestling fans and letting it go. However, with the Royal Rumble closing in, and the more I think about this, it just makes me angrier and angrier. So the latest edition of Raw was their 30th anniversary special, which was titled, Raw is XXX. Now, when Raw is a big, special, celebratory episode, I look forward to it, because of so many big things happening. The thing I get excited for the most is, of course, the women's wrestling alums. Take 2019's Raw Reunion for example. Now, I did read some criticism against the show, but I was happy with it because of the female legends who appeared: WWE Hall of Famer Alundra Blayze, and former champions Kelly Kelly, Candice Michelle, and Melina (my all time favorite).
I cannot say the same, sadly, about Raw is XXX. I entered that episode looking for a lot for the women. Instead, here's what we got:
Remember the Steel Cage Match between Becky Lynch and Bayley that was highly hyped for a week? Yeah, we wouldn't get that. The cage was down, and both combatants were set, but we would see a brawl outside the structure, followed by Iyo Sky and Dakota Kai beat down Becky Lynch in the cage, and that was it. First women's Steel Cage Match in nearly two decades, but instead, we get this bullshit. Wonderful. So other than WWE creative, who do we blame for this? According to what I just read, it's the Bloodline. A report came out that the opening segment with the Bloodline went long, so they decided to cut down the Steel Cage Match for time. On a special Raw episode, you had to cut down something for time?! And it just had to be a monumental women's match, didn't it?! It never ends.
I wanted to see so many past women on the show. I recall the Bellas were actually promoted, and Lita was rumored to appear. Alundra Blayze was also promoted, but overall, she was the only female legend we saw in the entire three-hour telecast. Don't get me wrong; I'm always happy to see Alundra Blayze, I would be elated if she brought back her evil Madusa side like she did at Raw Reunion. However, we should have seen others as well, and even so, Alundra Blayze was relegated to only one of the many "poker-playing" segments on the show. That is a huge insult.
Why was Ric Flair allowed to appear to introduce Charlotte? The fact that we received a bit of a throwaway match between Bianca Belair and Sonya Deville afterwards was also problematic, but again, why was Ric Flair allowed to appear to introduce his daughter? With everything WWE knows about him, and following the "Plane Ride From Hell" episode of Dark Side of the Ring, they still continue to promote Ric Flair--who had a special documentary on Peacock. My goodness.
And you would think after the way WWE unfairly fired Mandy Rose, that they would learn to do better. Nope. All I have to say about Mandy's firing is this: it's the definition of hypocrisy. They promote Mandy and (over)push her for being "too sexy," yet they fire her for being "too sexy." Absolute bullshit. And it was Alundra Blayze who exposed the sexist double standard: guys get mulligans for stuff like this, but women get the book thrown at them.
What happened at Raw is XXX is not new. WWE has been disrespecting women's wrestling for years. It used to be little things like a lack of time for women's matches, though that (for the most part) has been remedied. However, in the ultimate definition of "one step forward, two steps back," they continue to slap women's wrestling and their fans (myself included) in the face. The Saudi shows, for one. We all know how Saudi Arabia views women, yet WWE still does shows there. Evolution, the all-women's event that took place in October 2018, was done to get us off WWE's back for their first Saudi-emanated event, Greatest Royal Rumble, earlier in the year. They promoted Evolution as a historic event and acted like they were building up women's wrestling, but in actuality, it was an appeasement. The fact that they actually returned to Saudi Arabia less than a week after Evolution proves it, and the fact that we have still yet to receive a second event after all this time is further evidence that Evolution was nothing more than a tool used to cover their asses.
The sick part about this: while WWE is the largest wrestling company out there, they are the only ones who badly disrespect women's wrestling like this. All Elite Wrestling, Impact Wrestling, and Ring of Honor all do right by women's wrestling and their fans, because the fact is this: women are the true stars of wrestling. How WWE still fails to see that is beyond me. And here's the thing that makes me immensely nervous: the Royal Rumble is days away. The Women's Rumble is being barely promoted this year. This is the sixth year of the Women's Royal Rumble Match, yet this is the least amount of promotion I've ever seen. This leads me to believe and fear that we will see little to no legendary surprise entrants this year. I still have some of the shock left from two years ago, when Victoria made her surprise appearance--her first in-ring WWE appearance in 12 years! I cried...I cried when Melina appeared last year, because I had been literally begging for Melina to appear in the Women's Rumble ever since the first one, and when she finally appeared last year, I was over the moon with emotion. If WWE goes from all of that to not having any alums in the Women's Rumble, I'll be immensely angry.
But I know how WWE operates. They'll do something to continue their act that they care about women's wrestling, and a lot of us will be appeased, leaving only the people with long memories to add up the strikes against them. It's a shame. Just a damn shame. WWE needs to really learn to do better with their female talent. Women are the true stars of wrestling. It's about damn time that WWE realizes that statement to be true.
About the Creator
Born on March 18, 1985. I am an avid fan of sports and wrestling, and I've been a fan of female villains since the age of eight. Also love movies--especially comedy and horror--and among my favorite TV shows are The Simpsons and Family Guy
Reader insights
Be the first to share your insights about this piece.
Add your insights