Six Stories that Prove Body Shaming Exists Everywhere!
Stories which are true and need to be shared.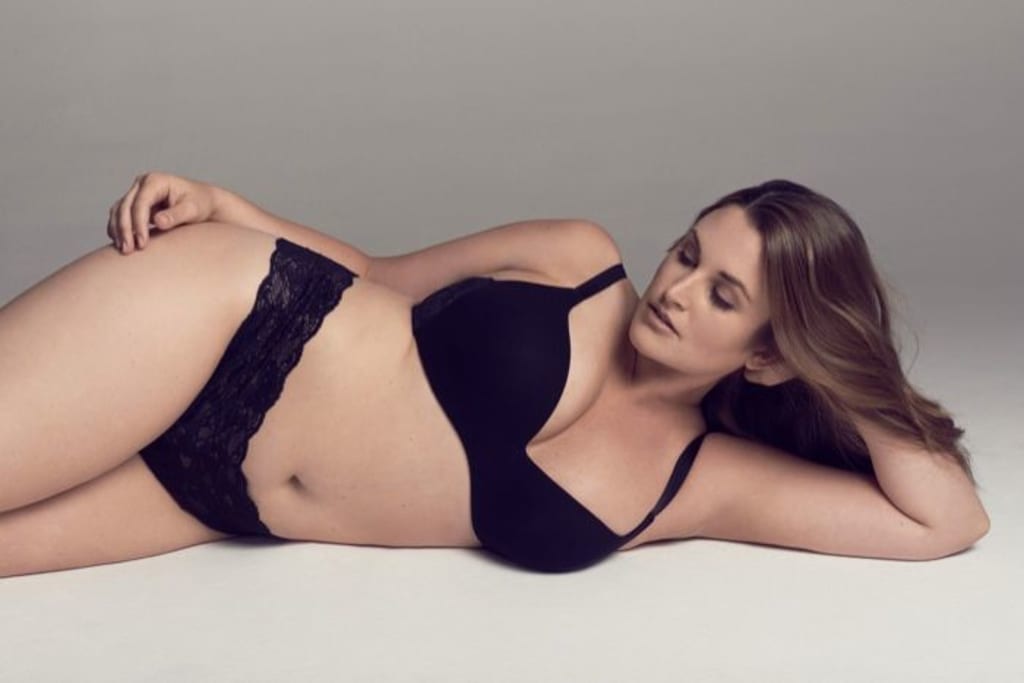 What is the one most common phrase you may have heard, being a woman? It definitely is always, always related to the body. A woman, no matter where she stands in her life, will always be given that extra nod if she looks good. Being anything far from the societal standards of beauty can make your life a living hell, in the form of comments and well-meaning statements that are only to tell you you are ugly! In a world obsessed with flawless skin and slender bodies, there are a few who are making the world a better place by lending their voice to the body positive movement.
Plus size blogger Reeneta shares her ordeal on her Instagram in its rawest nature, showing us how brutal the world can be when it comes to judging a woman.
"In the village of Sheikhpora in Gurez valley, we met this man who had seen what Kashmir had gone through, the struggles and the life before and after. He seemed learned and eager to put Gurez on the tourist's map. It all went well till he turned to me to give a wild fruit to taste, adding a line—"Ye motapa kam karta h time ke sath." (Consumption of this reduces your weight with time).
On the same trip happened this incident which unfortunately left me a little irritated by the end of it. The vehicle hired for the group had two files of seating, the left being single and the right being a seat for two. For the complete trip I sat on the double side with a fellow traveler beside me, but on one instance did I exchange seats with the woman beside. Without any objection I agreed and shifted, to be taunted with a remark as soon as I sat—"Arre tu fit ho gayi?" (Wow, you could fit in the single seat?). Coming from a rather educated person, it wasn't funny."
"I was with my family in Manali. We were visiting the Hadimba temple, offering prayers to Hadimba Devi, enjoying the beautiful greenery around, walking towards the exit when this happened. There were a lot of hawkers selling jewellery, kesar, pure spices, etc. This one guy kept trying to sell saffron to all passer-by, but he came up to me with a small box and said—"Ye 3 mahine me apka motapa kam kar dega." (In three months you will lose your weight)."
"We were in Spiti, talking to the drivers and locals around on the best time to start for Manali from Kaza, considering the treacherous route. It would take around 12 hours with roads that weren't roads but just boulders over which the car had to be driven. One of the drivers casually passed a remark—"Madam aap baithoge to gaadi neeche lagegi hi. (If you sit in the car it's bound to hit the rocks beneath)." It was a light moment for them, but it surely made me uncomfortable."
"A traveler friend and me were sitting at the terrace of our hostel when he suddenly gets up and says—I have one small thing for you. And he goes to his room and comes out with a pack of small black seeds. I ask him what's it, to which he replies - If you take it in the morning empty stomach soaked overnight, it will help reduce your weight. It didn't change our friendship but I really did not see the need of this advice/suggestion. Check this out."
This was in Bangkok, a metropolitan city bustling with life till the wee hours of the day. Me and a friend just finished a massage and dinner late night (last day of our trip), and were waiting to board a cab or some vehicle to get back to our hotel. A tuktuk driver comes along and offers to drop us but asks us for a hefty amount. When we deny, he responds by saying—"You are very big girl so price high."