See How This Woman Turned Incarceration to Incorporation
Perfect Imperfections: The Latanya Skillern Story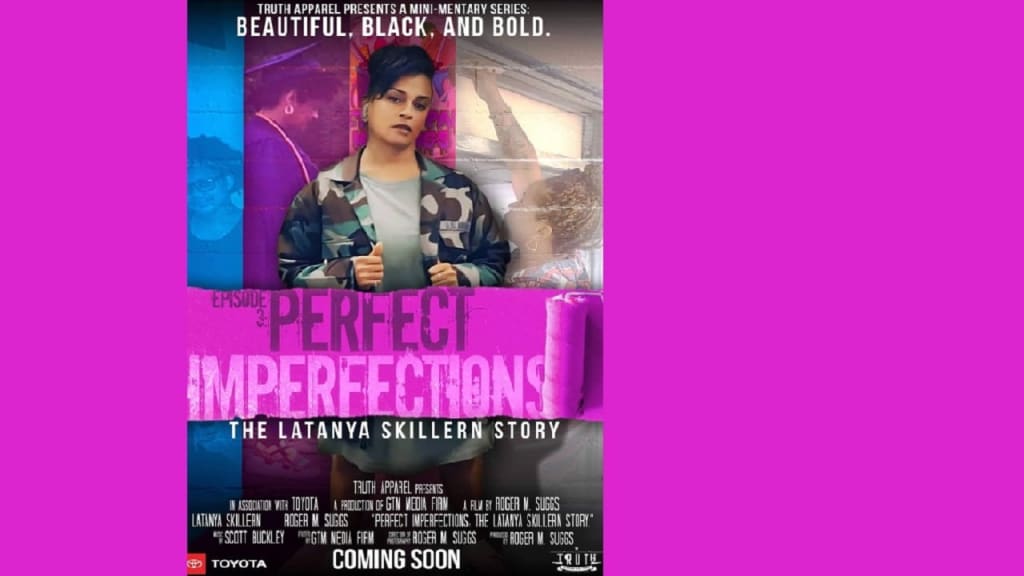 Photo credits: T.R.U.T.H Apparel/TOYOTA
Proclaimed Emancipation to Privatized Incarceration
In the United States of America's national anthem titled "The Star-Spangled Banner," a song lyric describes it as "the land of the free and the home of the brave."
However, there were two references that were not described in early America's vanity-packed theme song: The ones who were free and the ones who were called brave. Francis Scott Key, the writer of the anthem, lived a life, which exposed a disastrously ironic contradiction. Key (a white male) was a Maryland-born district attorney who inherited a goldmine from his wealthy family.
He came from a familial lineage, which built its fortune using the most lucrative business rich white American families had back then: The Trans-Atlantic-based trade and ownership of African slaves. According to Smithsonian Magazine, anti-slavery advocates slammed Key's lyrics furiously. He began his twisted legacy of slave ownership in 1800.
Though it was outlawed via "The Emancipation Proclamation" in the mid-1860s, black slavery morphed into another form: The prison-industrial complex (PIC).
The Land of Second Chances
Another disastrous irony that continues to plague Key's "land of the free" song lyrics has been empirically evident for years. A 2015 report by the Washington Post clearly states the following:
"The United States had the highest prison population rate in the world, at 716 per 100,000 people. More than half the 222 countries and territories in the World Prison Population List, by the U.K.-based International Center for Prison Studies, had rates below 150 per 100,000."
Evidentially, it is also well-known that black Americans have historically been the main whipping boys and girls that keep the PIC's wheels rolling – over the black community's familial structure like a giant tank. Another pipe dream sold in this nation's society is that America is "the land of second chances."
However, while the privileged are given them easily, others have to fight like hell for their own redemption.
Perfect Imperfections: The Latanya Skillern Story
Stories about black men who have overcome the barriers of being a convicted felons are always being told. This is due to the unfortunate fact that within their race, black men bear the brunt of mass incarceration's plagues from a numbers standpoint.
Regardless of that fact, black women are also being exploited as tools of the PIC when it comes to obtaining cheap prisoner labor. Latanya Skillern (pictured) is a black woman who knows this pain firsthand.
Nonetheless, she turned the trade she performed for pennies during her prison term into a thriving business – one that could sell and make Skillern a killing. Kansas City, Kansas filmmaker Roger Suggs saw fit to include her in his Toyota North America-backed film series titled "Beautiful, Black, & Bold."
Despite being branded as a convicted felon, Skillern has still blossomed into a successful entrepreneur with two businesses: A for-profit building maintenance company called Pretty-N-Paint-N-Things and a nonprofit organization called Ladies That Lean Inc.
She also started a women's apparel and accessory line called Granny Gang Gadgets.
A Director and Sworn Protector
During a promotional Facebook live video, which Suggs posted months ahead of the five-part film project's release, the multi-media director described his community's indifferent response to his decision to cast Skillern in Episode #3.
"You know, it's been hard to get the so-called activist community to start drumming up support for Latanya," Suggs said.
"She's looked at by hopeful local supporters as too controversial. But that's exactly why I chose her for "Beautiful Black & Bold." Too many stories about how black women struggle through the prison system get left untold," he continued.
However, anyone who knows him personally is aware of the impenetrably strong commitment Suggs has made to advocacy – during his well-orchestrated metamorphosis into a dead-serious film director.
"Now that we have the right sponsorship, GTN Films, and great producers, it's time to break the silence," he added.
Free at Last
While offering insight during her debut appearance in a documentary film series, Skillern tells an eye-opening story of condemnation, survival, resourcefulness, self-reflection, salvation, and success. While flashing a lovely and confident smile, she shares her plans, which entail helping women transition from prison to the good life freedom has to offer.
"These ladies coming home [from prison] – they're waiting. They need an opportunity. I've got to get myself in place [to help them], Skillern said.
Purchase the full second season (including Episode #3 of "Beautiful, Black, & Bold"), which profiles the amazing life story of Latanya Skillern right here at TruthTheReason.com.
About the Creator
Mr. Trammell is a digital media producer, freelance journalist, and author. He is currently a Chief Contributor at the Black Then History Network (BlackThen.com). Formerly, he wrote national radio content for the Michael Baisden Show.
Reader insights
Be the first to share your insights about this piece.
Add your insights