Rosita Alvirez
A Vaquero Corrido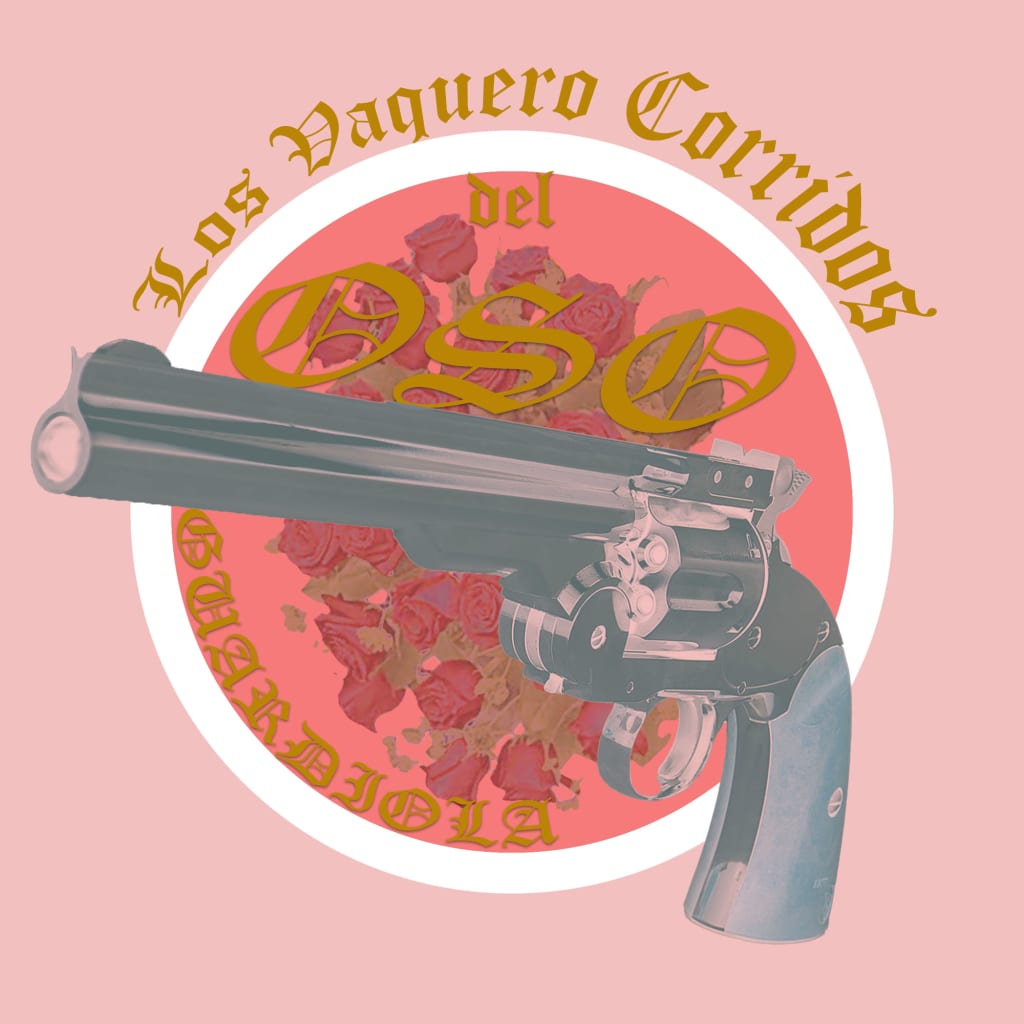 The Vaquero Corridos of Oso Guardiola
Rosita was a lucky girl. Of the three shots fired at her, only one was fatal. Sometimes I wonder what she said to her guardian angel as her soul left her body.
"Why didn't you protect me?"
"I protected you from sin. Bullets, well, I leave that up to physics."
"How secular of you."
If there's anything to know about Rosita it's she was strong-willed. Stubborn, even. Witty, too. She only did as she wished. In the year 1900, in the town of Saltillo, strong-willed was a deadly thing for a woman to be. Especially for a woman like Rosita, who was young and beautiful, and loved to live.
Once, a priest had told her, "Rosita, it is uncomely for a girl to be so defiant. Be careful, those are not characteristics Christ wants for nuns, and even less do men want them for their wives."
"Well, then," Rosita said. "Being a nun must be a lot like marrying a bad husband."
"You are marrying Christ. Is Christ a bad husband?"
Then, satirizing the bible, she told him, "He is what you said he is."
The next week at mass, the priest refused to give her communion, because she was, in his words, "a heretic."
This didn't matter to her, but people treated her differently for it. The old ladies would stare and whisper chismes to each other when she walked by them. The owner of La Carneceria told her to do her shopping quickly because she was bad for business. She pretended nothing happened. She kept taking her siblings to the park, although her mother told her it might be better if they go alone. Forced into hiding because of social shame. She began going to dances. Before, people her age annoyed her. After the priest denied her, going to dances was all that was left.
After a day of work homesteading with her mother, feeding chickens, and pathing dresses, she would go out with older girls to the dances, because a rich named Irene invited her. It was there that she discovered she was beautiful. She had a hint of it when Hipolito asked her to dance, and ten minutes later when he asked again. Nobody had told her before, not even her parents, whenever she stood beside the floor it never took long for a partner to appear. One boy, Porfirio, asked her for her hand, that she discovered she was something to be desired.
She turned him down but continued dancing with him when he asked because he was handsome. She developed a standard and turned down boys she did not like. Hipolito, the first boy who asked her to dance, was also the first boy she turned down. Few girls talked to her after this. Irene stopped inviting Rosita to go. It wasn't long before she stopped going to the dances with girls, and boys started taking her instead. Rosita's mother told her to stop going to the dances. She said people were talking.
"It's not my fault boys like dancing with me," she said.
The last time Rosita came to dance, Hipolito walked into the hall and directed himself at her. He extended his hand, and she turned her cheek, pretending not to see.
"Rosita," he said. "Don't humiliate me. Everyone's looking."
Rosita looked around the hall and saw Hipolito was right. Everybody's eyes were pointed straight at the two, even Irene, who stood at the corner with other girls that no-longer spoke with Rosita. "Let them talk," she told Hipolito. "They can say whatever they want. I'm not going to dance with you."
Rosita turned and looked at Irene. For one second, she imagined it was not Hipolito she rejected, but Irene she rejected for siding with him. She imagined Irene was the one who wanted to dance, and it was Irene whom Rosita turned away. Irene looked down.
When Rosita turned back to the floor on which Hipolito stood, she saw Hipolito on the other end of the barrel of a gun.
"Now will you humiliate me?" he asked.
Rosita was a lucky girl. Of the three shots fired at her, only one was fatal. Irene ran over to her, held her hand, and Rosita said, "Irene, don't forget my name."
Irene sat over Rosita's body as some people at the dance hall restrained Hipolito. They took his gone as he yelled, "It's her fault she's dead. Women shouldn't humiliate men." After Hipolito was taken by the police, continued sitting over the body until everybody left the hall. "It's your fault you're dead," she said, after hours alone with Rosita. Irene left, and never returned to that dance hall, or any dance hall.
Sometimes I imagine what Rosita said to God when her soul went up to heaven. Probably the opposite of what Hipolito tells in prison. Hipolito continues to testify Rosita is to blame. But Rosita, up in heaven… if she blames anyone, she probably blames God.