Rihanna Is Officially the Most Wealthy Female Musician—Reigning Women
🎤💰 B*tch better have her money...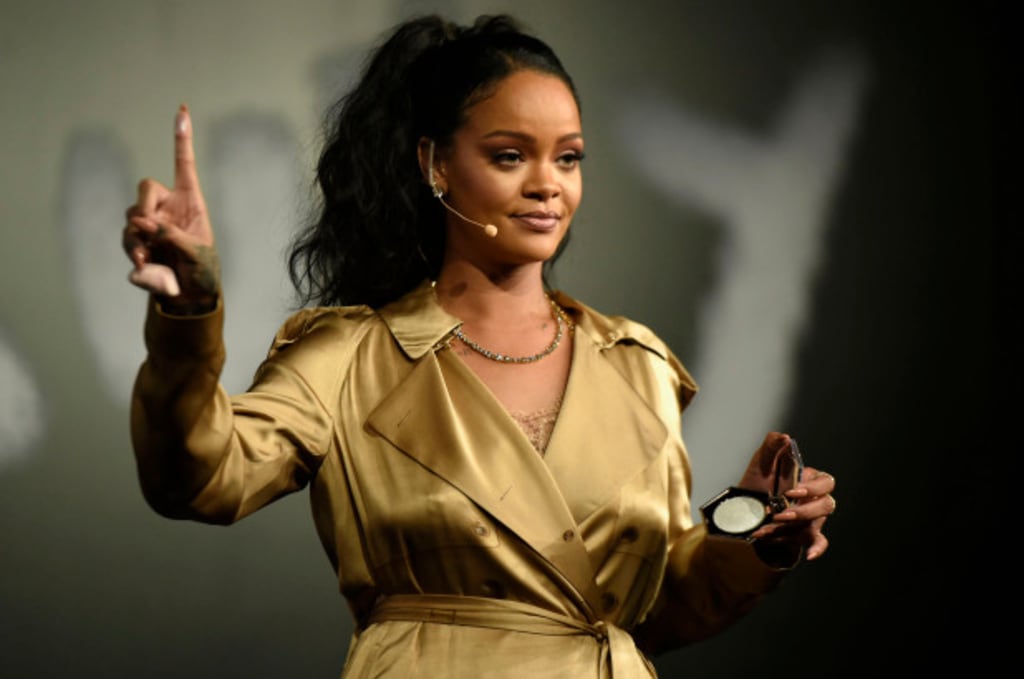 Photo courtesty of PageSix
B*tch better have her money…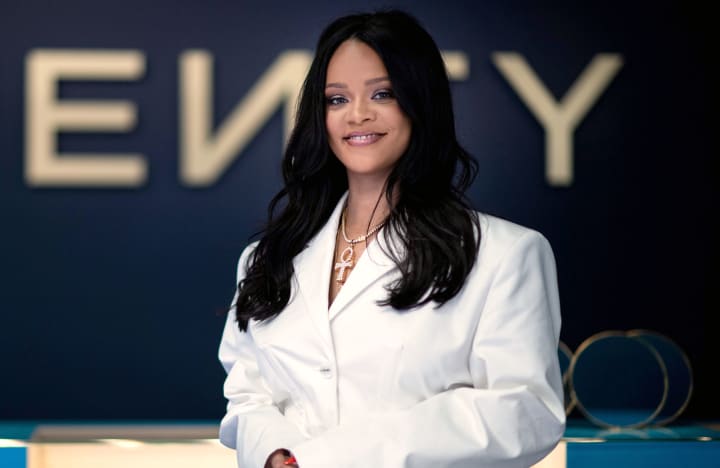 Forbes released its Richest Self-Made Women's List yesterday, and, naturally, the walls of the Reigning Women offices were #shook.
We live for badass #kweens out there doing their thing, and paving the way for the rest of us on the good ole grind. From Kylie Jenner to Serena Williams, the list saw the likes of some of the world's most definitive industries.
One such industry was music, where our girl Rihanna took the crown. Forbes reported that the pop/R&B #kween is worth around $600 million dollars. Yes, you read that correctly, there are indeed two zeroes on the end of that six, and the word "million" follows shortly after.
So, let's just break this down for you.
Rihanna's stardom is due, in part, to her prolific music career. Now, she's making waves in the beauty industry in a massive way.
What's most notable about her success, aside from the number of commas arguably printed on her bank statements, is the effect of her presence in the beauty industry.
It was noted in Forbes, and rightfully so, that Rihanna is the first black woman to run a major luxury fashion house, as Fenty (her beauty line) has reached beyond the realm of topicals and palettes, and carved its name into the brick of luxury fashion. To this, we tip 👏 our damn 👏 crowns.
Inclusivity = $$$
Let's get real for a second, though. After looking at Fenty's impressive statistics, Rihanna's place at #37 on the Forbes' list does not come as a surprise.
In the first few weeks of Fenty's release, it totaled a staggering $100 Million in sales revenue. And at the end of its first year? 👀 The line nearly 6x its original benchmark at an unbelievable $570 Million. Now, the company itself is valued nicely at a modest $3 Billion. Yes, that's a "B," not a typo—that whole "modest" thing was a joke.
Our girl, reportedly, owns about 15 percent of the pie, so... we'll let you do that math.
Stepping away from the dollar signs for a minute though, Ri Ri has done much more than bless us with lip colors, concealers, and powders of the idyllic formula variety.
Her release of Fenty marked the catalyzation of a refreshing and inclusive era for beauty brands, and the overall beauty industry. The line's debut featured 40 shades of foundation that host shades of a deeper, more complex variety. This was a major contributor to the influence of other brands to broaden their shade lineups to include as many representative skin tones as possible.
We'd say that this, dubbed "The Fenty Effect," is far more valuable than its revenue pull.
Rihanna's inclusive approach to consumerism has trickled into her other endeavors, including her size-inclusive lingerie line, "Savage x Fenty," where size is arguably the least important thing.
As if she hasn't put her best foot forward already, Rihanna has launched yet another luxury fashion brands whose ethos of inclusivity and body positivity will reflect that of her previous work.
Among all of her own endeavors, Bad Girl Ri Ri has a slew of notable partnerships with which she bolsters her already wildly impressive portfolio. Puma and Manolo Blahnik collaborations stand among them, as does her equity stake in Tidal, the audio and video platform that streams high-definition content.
To summarize, Rihanna has been a busy woman, there's no doubt about it. What we're more moved by, however, are her efforts to create safe and inviting places for not only female consumers, but for identifying groups who have been looking for a brand that speaks directly to them.
With all this mogul madness, people are asking, will Ri Ri come out with some new tracks? It's rumored that the pop #kween is currently working on a new album as we speak... on a remote island... that she... rented... yeah.