Rain Boots: A Growing Fashion Statement for Ladies
A Growing Fashion for Rain Boots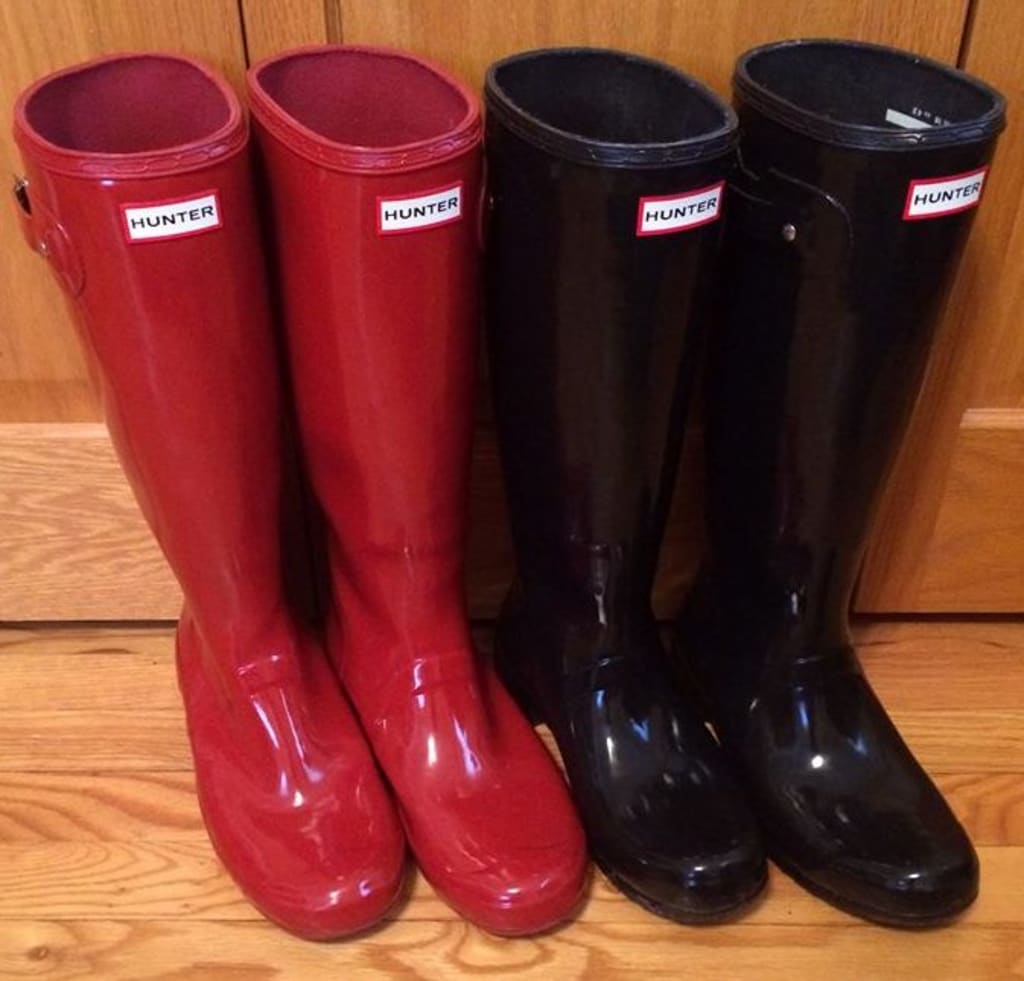 When I say the words rain boots, you may think ladies' fashion trend or splashing in the rain and/or water puddles (just for fun). You would be right if you pondered on any of the above terminology. As rain boots come in many styles, shapes, colors, and sizes, they are commonly worn by women everywhere, unfortunately leaving men wearing sneakers and or flip flops in the rain. This doesn't exclude certain people from wearing them, but they are more of a social normality for women.
Today's society is built around many important aspects, normalities, and guidelines that people choose to follow, or to decide what's in the best interest. Women play a dominant role in wearing rain or the popular brand Hunter rain boots. Not only do they wear boots to protect feet when it's raining cats and dogs, but they go into the creative aspect of blending them in fashion when the weather is not gloomy or dreary. An example would be a young adult approaching her 21st birthday in military red original tour gloss Hunter brand rain boots in classic blue jeans and a black short sleeved shirt wearing a light pink jacket on a cool crisp fall afternoon. This is a common social normality to a lot of women, but other people may have a different story to tell and or way to express rain boots as a universal fashion statement.
Influence is an incredibly powerful tool to consider when splashing into a new appearance. Rain boots may not be meant for everyone at first, but a little guidance is always nice to have and receive. Take the example again of pouring rain outside. A young adult in her college years may be tempted to wear boots, but resorts to ankle high water galoshes; still appropriate for gloomy weather. Her friends all have and wear rain boots in different styles. They influence her to wear Hunter boots, and give a new appearance to her world. She ponders on the thought for a little while, and follows her gut reaction. Now, guys on college campus constantly turn heads when she's seen wearing them. The power of influence can be incredibly strong when splashing into a new appearance.
The Hunter Boot Logo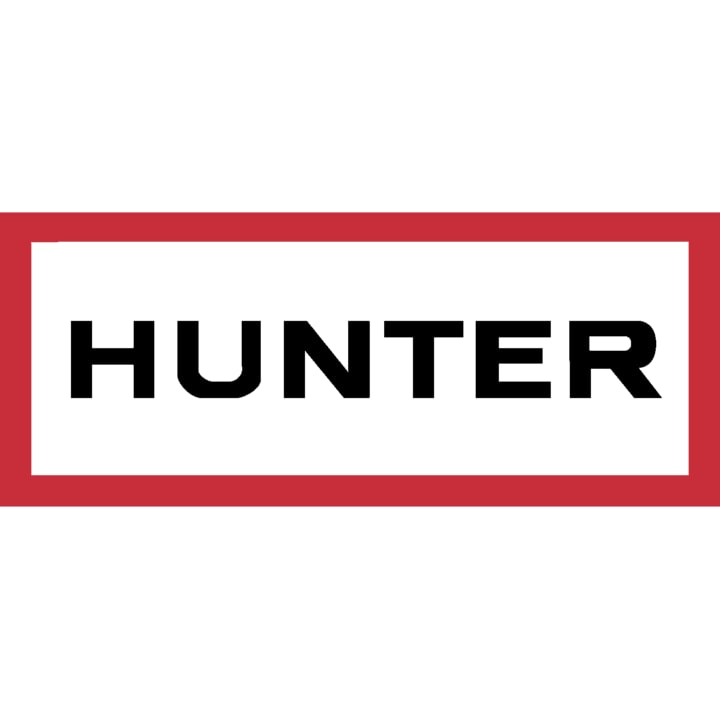 As Hunter boots were first introduced and made in England, they have an interesting history to mention. Did you know in the Second World War, men actually wore Hunter Boots to protect their feet from muddy trenches? After the appearance of Hunter rain boots by the Royal Family in the 1980s, the societal trend spread like wildfire across the world. Now, ladies all over the globe wear many styles of rain boots, as Hunter is a popular yet pricey brand to purchase. They typically sell for a retail value of $150, but Internet websites such as 6pm, DSW, and Nordstrom Rack do sell them at discounted prices. They may not be as cheap as you'd like them to be, but remember, you are paying for quality product and the Hunter brand name. When it's pouring rain outside and with water puddles everywhere, what are you going to splash into? Are you going to resort to a pair of chewed up, holey sneakers, flip-flops from a popular brand, or splash into a pair of waterproof rain boots?
The words rain boots may bring a lot of questions and statements to mind. Commonly worn by ladies, they are seen as a neutral or popular status symbol. They continue to be worn by them and dominate the fashion scene across the globe. They sometimes turn heads or give special attention to women who decide to splash into a unique yet stylish fashion. I leave you with one thought. Where ever you are in the world, is rain or Hunter boots meant for you?
About the Creator
I have eight essays published, and I'm proud of that achievement. They are there for "you". I write about anything that you find intriguing! To find them, search for my name "Jason Anschutz". I take a lot of pride in what I write about.
Reader insights
Be the first to share your insights about this piece.
Add your insights