Promote a Small Business
Don't forget your Avon Lady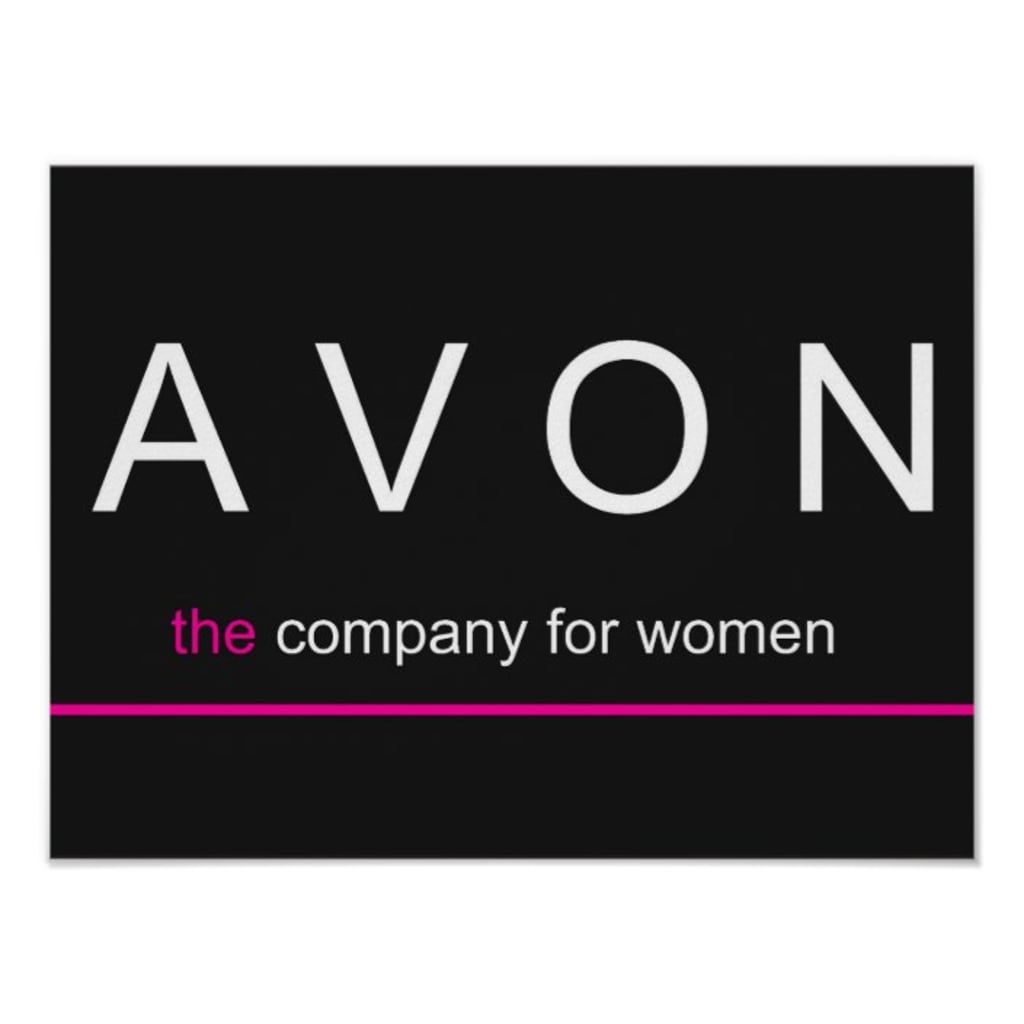 The Company for Women does have products for men
The date of this writing is March 1, 2021. I have been an Avon fan since the 90's. I am a registered independent sales representative. I have my own Avon website established. I am my only customer at this time because I rejoined the company right before the time that Corona Virus came upon our world, so I've put this endeavor on the backburner as I await a safer, healthier, and more lucrative opportunity to boost my business. I have much to say about the Avon (the company for women) and why I'm such a loyal fan of the company. I will begin by sharing a brief history of the business and my own history with them.
According to wikipedia, " [Avon] is the fourteenth-largest beauty company with 6.4 million representatives and is the second largest direct-selling enterprise in the world (after Amway). The company's CEO is Angela Cretu,[9] who was appointed to the position in January 2020." Although the company was founded by a man named David H. McConnell in 1886, the past century has shown that Avon is generally a company that promotes the career success of women. For any woman who has been fired from a job, ran out of unemployment benefits, or simply always wanted to have her own business, Avon empowers them. For less than $20, Avon provides them with a sales website and other tools (such as catalogs and samples) to begin their career as an entrepreneur.
A sales representative of Avon needs to be aware that this is not a get-rich-quick scheme. The products are reasonably priced, but it's not always an easy sale. I don't know any Avon sales rep personally who got wealthy just selling the products. Most of the Avon reps who were financially successful focused on both selling products AND recruiting new sales reps. Once you have a team under you, that's when the money really starts to grow. It's getting more difficult for the recruiters because of the incorporation of the internet and the personal websites, but it's still possible. I'm not as interested in recruiting because that requires a lot of passion and a lot of work; But if I was ambitious to be successful in profits with Avon, the focus would definitely be on recruiting.
I'm not an Avon sales rep because I want to get rich. I'm an Avon sales rep because I'm unemployable. I'm on Social Security and I need something sometimes to supplement my income. Selling cosmetics part time is the perfect gig. There is a lot of competition. I go to a local laundromat to leave a catalog, and I see another rep has already beat me to the spot. You have to come up with new ways to reach potential customers.
I believe in this business and this company not just because it promotes women, but also because it promotes small business. While the Avon company is a multi-million dollar company worldwide, the little "gal" still has a shot at independence and business success. The perks of being an Independent Sales Rep for a larger company are easy to see. You don't have to have a shop or a warehouse to store the merchandise. You don't have to update and keep up with the online marketing and internet data. You only have to know the products, your customers, and yourself. A lot less stress for the benefit of running a business.
I have been wanting to do so much with my Avon business since I rejoined two years ago. I was an Avon rep back in the 90's and I loved it. I was doing it again in 2009 and I loved it again. I find the whole experience of sales very enjoyable. I like nurturing new relationships, especially without a "boss" breathing down my neck and telling me how to get to know people. I love Avon's products. This is important as a sales rep. You are selling yourself first that's true, but I believe that if you don't believe in the products you're selling, you are not going to be convincing regardless of the price. Avon has a huge selection of amazing cosmetics, fashion, household, gift novelties, and jewelry to offer. There are even products for men so there is no barrier to whom you can sell to. I could go on and on about various products I love and recommend, but I'll save that for a future article when I'm getting closer to jump-starting this career path. For now, my path with Avon is on hold while I endure the policies and procedures of Corona Virus hell. You better believe that when this Virus thing ceases to be center of attention, I'll be a great Avon rep.
career
About the author
Who knows why we read whatever we read? Why did I like eating Chef Boy R Dee for fifty years and then decide it was gross last month? I don't even know why.
.
Reader insights
Be the first to share your insights about this piece.
Add your insights