PCOS and Me
Learning to love my 'broken' body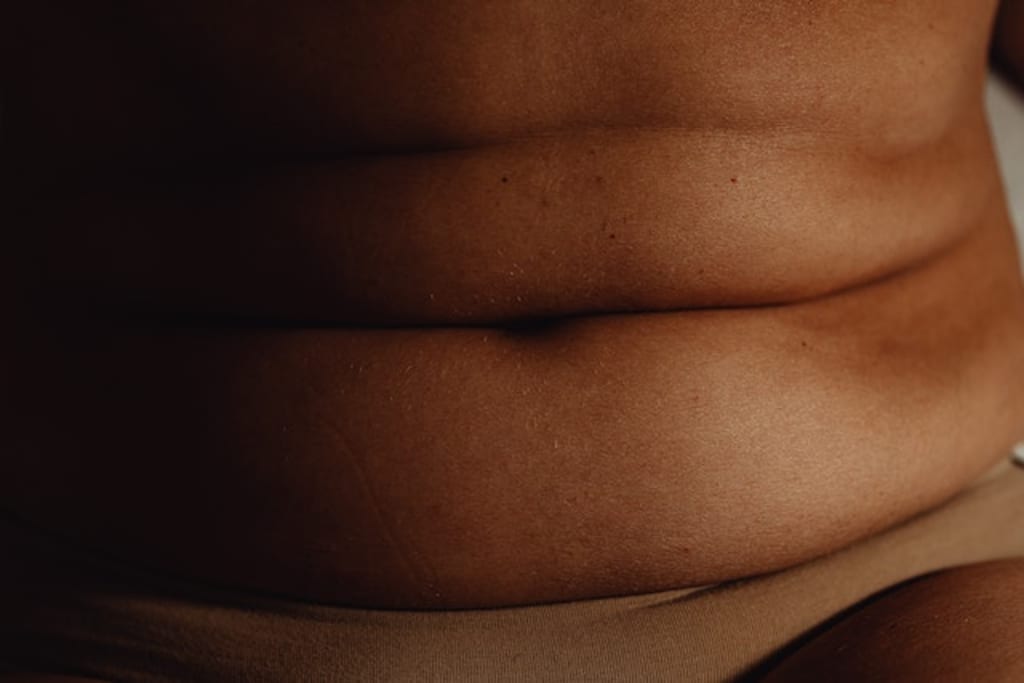 Photo by Karolina Grabowska via Pexels
I never wanted children. That's the cosmic joke; as a teenager, and even a young adult, I was decided against the idea of having children. Not because I dislike them in any way, but because I was certain I was not mother material. Then, after years of work on my mental health, after getting out of a bad relationship, after calming my fears I had a thought -
It would be nice to have children.
I thought about the joy of giving a child what I didn't have; an ostensibly 'normal' childhood, present and mentally and physically healthy parents...
And then, almost immediately, I noticed something was wrong. I was tired, so dog tired that my body ached, I had acne, worse than it was when I was a teenager, I gained weight and for some reason I couldn't lose it. No matter what I did, it wouldn't shift; I paid for a personal trainer, ate well, swam three times a week, jogged... and somehow gained weight. Most telling of all, my periods just stopped. For six months I had no menstrual cycle... and I knew I couldn't be pregnant. I couldn't place it, but I had that bone deep feeling that something was wrong.
The Long Road to Diagnosis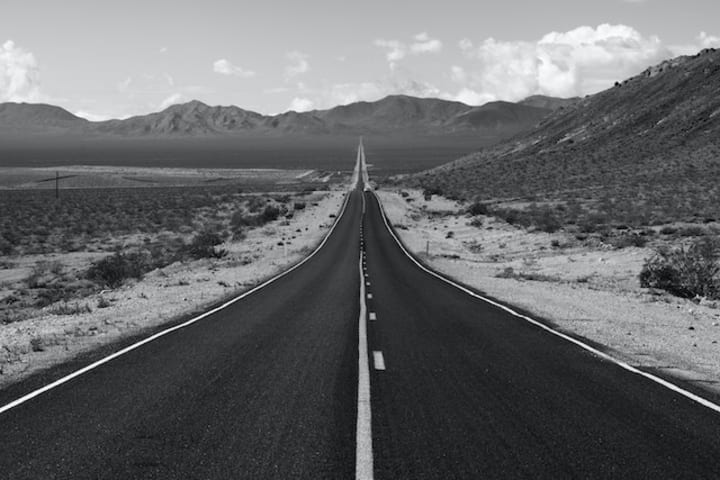 There's nothing worse than the condescending smile of a stick thin GP whose eyes always travel to your belly while you talk. I got to know every doctor in that surgery over two years, and quite frankly I hated them all by the end of it.
"Are we aware we're a little heavy?"
"It's probably a weight issue."
"Being overweight can cause menstrual disruption..."
"Have you tried exercising?"
"Your BMI..."
I wanted to scream. I wanted to claw my own eyes out; for the record, I knew I was fat. I knew that being fat could cause health problems. I also knew that unexpected weight gain and difficulty in losing weight could be symptoms of deeper problems.
This was the stumbling block I faced with doctors. Every appointment I had to cover the measures I was taking, reaffirm that yes I knew I was fat, yes I was working on it, and give them a run down of the measures I was taking before asking for help. Each time, they told me to lose a little first.
It was a nurse who stepped in to help me, a mental health nurse. We fought side by side for two years, asking for test after test until the results came back;
A nice, potent cocktail of hypothyroidism and PCOS compounded by, previously diagnosed, depression; no wonder the weight wouldn't shift. At first I was just happy to be vindicated.
I told you there was something wrong.
Those words seeped out of my pores every time I had to see a doctor. Then reality started to sink in.
PCOS: Causes, Symptoms, Treatments
PCOS, or Polycystic Ovary Syndrome, is basically caused by imbalanced hormones. Androgens to be specific. It can be caused by inflammation, insulin resistance, and genetic predispositions. Common symptoms?
Well, weight gain (shocker), excessive hair growth, acne, headaches, irregular or skipped periods, darkening of the skin (particularly around creases such as those at the groin and neck).
More than this, it increases the likelihood of ovarian cysts, endometrial cancer, sleep apnoea, long term issues with weight, and increases the chance of developing diabetes.
Ironically, the best treatment for PCOS is losing weight (fucking shoot me, right?) so my doctors were right to recommend it. To be fair, I knew that; losing excess weight is always a good idea health-wise, but it's definitely been easier since I got thyroid medication and went back on the pill.
So, diet, exercise, and take your pills - story of my life.
All signs point to increased difficulty when it comes to having children, however, and for some reason that hit me harder than any amount of fat rolls, excess hair, or body issues. I hated my body for the first time in my life. I hated her with a kind of dead, cold wrath that I had never felt before.
War... Then Peace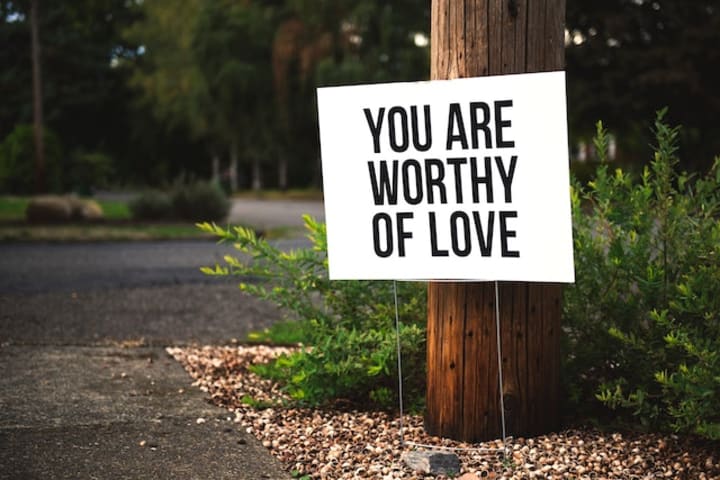 It was a war of attrition, at first; I slept too much, then too little. Ate too much, then not at all. I pushed myself past my limits at the gym, then spent days in pain. I hurt myself, indirectly and directly, until a child called me beautiful.
I had long, blue hair once... then I shaved it off for charity.
But the pictures are everywhere. I showed an acquaintance a picture of my hair the way it used to be. I was sick in that picture, though no one would admit it and I was heavier than I had ever been in my life. Her daughter craned over her arm to see the picture and declared that I looked like a mermaid.
A mermaid.
It was the blue hair, I know; to an eight year old, blue hair and mermaids go together like strawberries and cream... but she didn't add anything. No "pretty for a fat girl" vibes, no "you have a lovely face".
Just that statement, and then,
"I want to be a mermaid. Mermaids are pretty."
Some people say children are kind, others that they can be cruel. In my experience, young children are just honest. They say what they think, without consideration for the way that truth will impact people. Maybe that's why it meant more coming from her.
I sat, naked, in front of a mirror and cried. I forced myself to look and become familiar with the body I was now living in. Then I took a long, hot shower and cleaned every inch of myself with the lights on for the first time in months. I smoothed cocoa butter onto my scars and stretch marks, shaved, and treated myself gently. I ate something healthy, and then something enjoyable.
I slept for eighteen hours... then I woke up and gutted my wardrobe. I threw away the old, the tatty, the things I knew I would never fit into again. The things that were designed to hide my body. I split it all up into three piles; rubbish, charity shop, sell.
And I started to climb out of the depression pit I was in.
It began with a clean room and some clothes that fit well, looked decent, and weren't designed to disguise my body. I went for a long walk with the dogs, then another by myself. Day by day I pushed up hill; one step at a time, one pill at a time. I even bought a book called Meals She Eats to help me gear my diet towards helping my body (disclaimer: this link is an affiliate link, but whether or not you use it, I recommend the book. It's kind, insightful, and the recipes are pretty good). I lost two stone (around 28lbs for my American friends, or roughly 12kg for those in the EU) and started to see the shape of the muscles in my calves and arms again.
Then it happened. One day, I realized that I felt... fine. I wasn't tired and aching and bloated. My skin was decent, my hair had started to grow in a little thicker. Then I looked in the mirror and didn't hate what I saw.
Some days are better than others; I won't lie to you. Some days my skin is a wreck and my body hurts, I'm depressed and bloated and I'm sure it will never get better. But I don't hate my body on those days, now; she's my ally. My oldest friend. I appreciate her; she's working so hard with so much against her.
I love her... and that's enough.
About the Creator
Writer, reader, life-long student - being brave and finally taking the plunge by publishing some articles and fiction pieces.
Reader insights
Outstanding
Excellent work. Looking forward to reading more!
Top insights
Compelling and original writing

Creative use of language & vocab

Heartfelt and relatable

The story invoked strong personal emotions
Add your insights