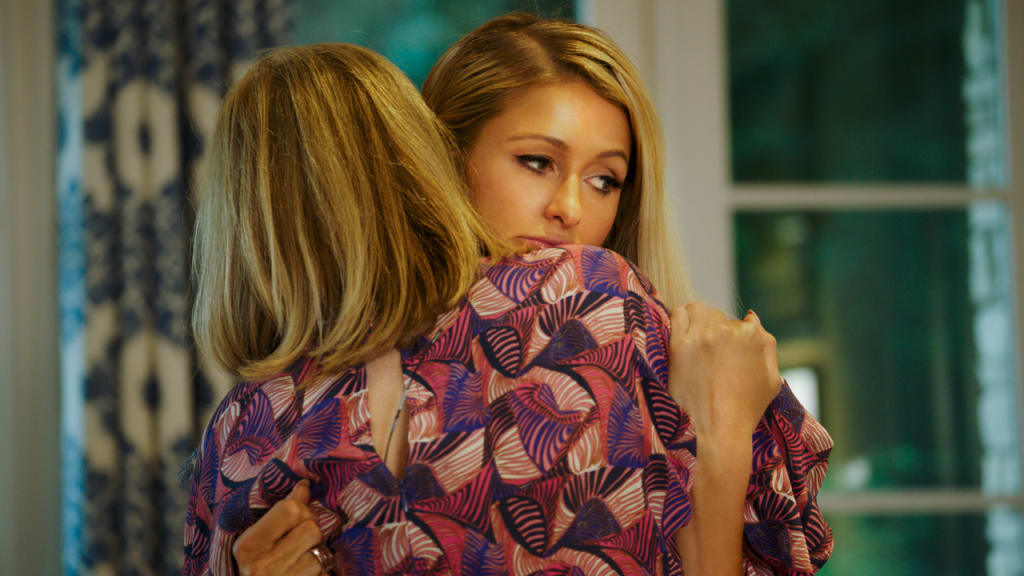 Photo from https://tribecafilm.com/films/this-is-paris-2020
TW: EMOTIONAL AND PHYSICAL ABUSE, DRUG MISUSE, PTSD, AND OTHER PSYCHOLOGICAL TRAUMAS.
I never in a million years would have thought I'd have something in common with Paris Hilton: trauma.
This is Paris, an exclusive YouTube documentary film directed by Alexandra Dean, showcases the reality behind the glitz and glamour through revealing never-before-heard life stories and experiences. Paris opens up about her traumatic past which has tremendously affected her life.
After watching this inspiring and heartbreaking documentary, I wanted to share my thoughts on the topics discussed and who Paris Hilton really is. Yes, there are spoilers so be sure to watch the documentary for the full experience.
Her Childhood and Upbringing
Growing up in a well-known and wealthy family, Paris was used to being the center of attention. The Hilton family is an empire most known for its hotel chains and enterprises. Paris comes from a conservative family of stars and business moguls. She and her sister were never to do anything to harm the family image. Growing up, her grandma referred to Paris as a star and would call her Grace Kelly, giving her big shoes to fill. Paris feared disappointing her family by being someone outside of their standards. But like any other normal teenager, she rebelled against the pressures from her family and society.
Late nights in New York City, you could find the 15-year-old socialite rebelling by going to clubs to dance the night away. Her mother regretted moving to New York, as she thought it was what caused Paris to act out and rebel, when really, all teenagers go through a rebellious phase. It became too stressful for her mother to handle, so she sent her away.
Let me rephrase that last part: Paris was kidnapped. In the middle of the night, strange people entered her room, removed her from her bed, and took her outside to a car heading towards the middle of nowhere. As she kicked, screamed, and reached for her family's help, she was shocked by how they shamefully could not look her in the eye. She did not know what she was about to experience, such as being forced to perform physically demanding labor and experience emotional and physical abuse. Things that no child nor person should ever experience happened to Paris multiple times at different "therapeutic treatment centers."
When she turned 18, she couldn't wait to be out of Provo Canyon School — which Paris describes as one of the worst emotional behavioral camps she attended. She was at her wits' end upon being placed in solitary confinement for about 20 hours, where she laid on the floor naked, hungry, and afraid. The only thing that pushed her through was daydreaming about who she wanted to be once she got out of there.
That moment was when Paris Hilton became a character for the public eye.
Paris Hilton: The OG Influencer
Her mother never wanted Paris to end up in the entertainment industry because of fear of it ruining her family image. So, Paris did it anyway.
At 18, the selfie inventor opened and closed runway shows, appeared as the special guest at VIP club events, and was most wanted by the paparazzi. Soon after being released from Provo Canyon School, she starred in a TV show with Nicole Richie called The Simple Life. The character that Paris daydreamed about finally got their debut gig.
From then on, Paris Hilton was described as being a ditzy blonde, a rich bitch who is famous for no reason, a party animal and socialite, a valley girl with a high-pitched voice who doesn't know a damn thing about "real life."
But she does — throughout her career as a celebrity, businesswoman, and brand owner, Paris has pushed through real-life issues that affect her still to this day. The documentary really touched on the emotional and physical abuse that happened to Paris at a young age that still makes life hard for a 39-year-old woman.
The Troubled Teen Industry and Paris Hilton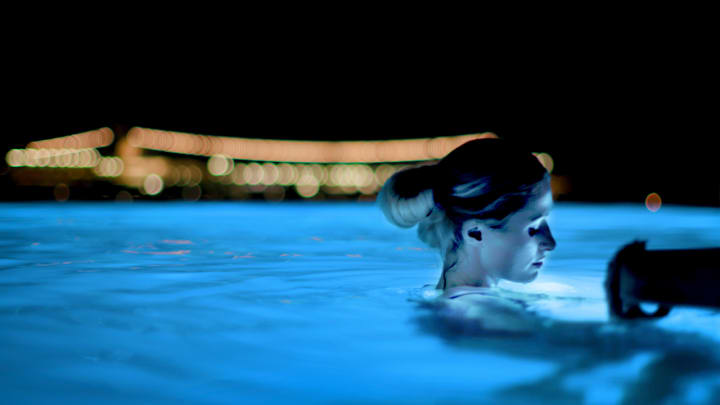 There is a lot to unpack in this toxic industry, but I will keep it brief and aim my focus on how this industry relates to Paris and her life story.
Children and teenagers who do not perform up to their parents' standards are sent away to "therapeutic boarding schools." Places like wilderness programs, behavior modification programs, religious programs, and boot camps are other names for therapeutic boarding schools. The troubled teen industry is profitable in the United States as some people view troubled youth as a large dollar sign (*cough* political leaders and conservatives *cough*).
Behavior modification programs originally stemmed from a cult known as Synanon. What was supposed to be an offshoot program of A.A. turned into an abusive place where scare tactics and tough love was used as treatment. One of Synanon's first forms of practice was known as a "game" where students sit in a circle and tell each other hateful observations and humiliating things in order to be vulnerable enough for the rest of the experience. Abuse, beatings, brainwashing, being drugged, and solitary confinement for hours are some of the few things children and teens experience at these types of camps.
Children have died at behavioral modification camps. Children were neglected and abused physically and sexually. All of these "treatments" or types of pseudo-therapy were performed by uneducated and unlicensed "professionals." If a child ever threatened to speak up to their families or asked for help, the professionals told them that no one would believe them. Scare tactics and tough love are not forms of therapy and can cause more harm than intended.
Although trauma is not a person's fault and it does not define them, it is their responsibility to heal from it to protect themselves and their families. "#BreakingCodeSilence is a movement organized by a network of survivors and activists to raise awareness of the problems within the troubled teen industry," according to the movement's Twitter bio. This movement was originated in 2019. The goal is to have as many voices speaking up at once to show how real the issue is and how much change is needed to protect children who experience this still today.
Paris Hilton was able to reach out to survivors that attended Provo Canyon School during the time she was there. They reconnected towards the end of the documentary and talked about how strange it was watching Paris act "out-of-character" on The Simple Life. Together, the survivors agreed to stand up against their demons and end the toxic troubled teen industry. The industry took away so many things from these victims that can never return. The punishments endured has damaged misunderstood souls in irreversible ways. Read more survivor stories here.
So, Who Is Paris, Really?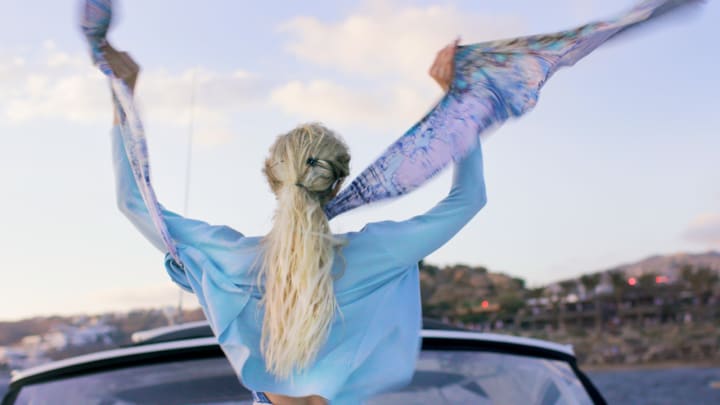 Paris's traumatic experiences at the behavioral modification programs have left her with insomnia induced by reoccurring nightmares of her being kidnapped, trust issues, anxiety, identity issues, and fear. Although these things do not define her, it led to her replacing her true self with the character she created while in solitary confinement. It makes her human.
Now, Paris is not focused on being chased by paparazzi; she is focused on being a businesswoman and using her platform to spread awareness on #BreakingCodeSilence.
"Maybe if I can stop their nightmares, I can stop mine," said Paris Hilton in the documentary.
She is a brand owner of numerous perfume lines, skincare products, and even holds the title of being the #1-woman DJ. She is working towards redefining what it means to be Paris Hilton and returning to places and things that reflect her true self. When she's not on her way to a business meeting, you can find her at home in a signature sweatsuit cuddling one of her many animals.
Paris Hilton is not a dumb blonde who is famous for doing nothing. Paris Hilton is a survivor, a warrior, an inspiration, a cultural icon, an EDM DJ, and an immensely successful businesswoman. Now, she's adding "advocate" to her flavorful resume.
Closing Thoughts and Ways You Can Help
Paris and the fellow survivors that joined the end of the documentary have sparked inspiration within me to write this article to share information on this movement. I respect and believe their stories and am admired by their strengths to be themselves and hold their heads high today.
Here are some ways you can help, be an ally, and support the #BreakingCodeSilence movement:
Listen to survivors and believe them.
Become an advocate for this movement and other issues near and dear to it.
Sign this petition to use your voice to speak out against institutional abuse to children and teenagers and demand reform.
Watch This is Paris on YouTube for free.
For more information on this movement, please check out the sources listed below.
Sources
https://provocanyon.com/ (peep the message in red at the top)
https://www.breakingcodesilence.net/
https://www.breakingcodesilence.net/testimonial
https://tribecafilm.com/films/this-is-paris-2020
https://www.gopetition.com/petitions/reform-the-behavioral-modification-teen-escort-industry.html?fbclid=IwAR1IlqC0Zc-mEn13YY-cLtHv3yFNjcyWqGFTi9FG_o4j6f8CPjeuaw_c5BY
#thisisparis #breakingcodesilence #parishilton #thesimplelife #institutionalabuse #childabuse #teenagers #troubledteenindustry #believesurvivors
About the Creator
I'm a 20-something writer and digital artist. Follow my art account @bratty.beach on Instagram for more creative content.
Reader insights
Be the first to share your insights about this piece.
Add your insights