No Man Will Ever Want You...
For International Women's Day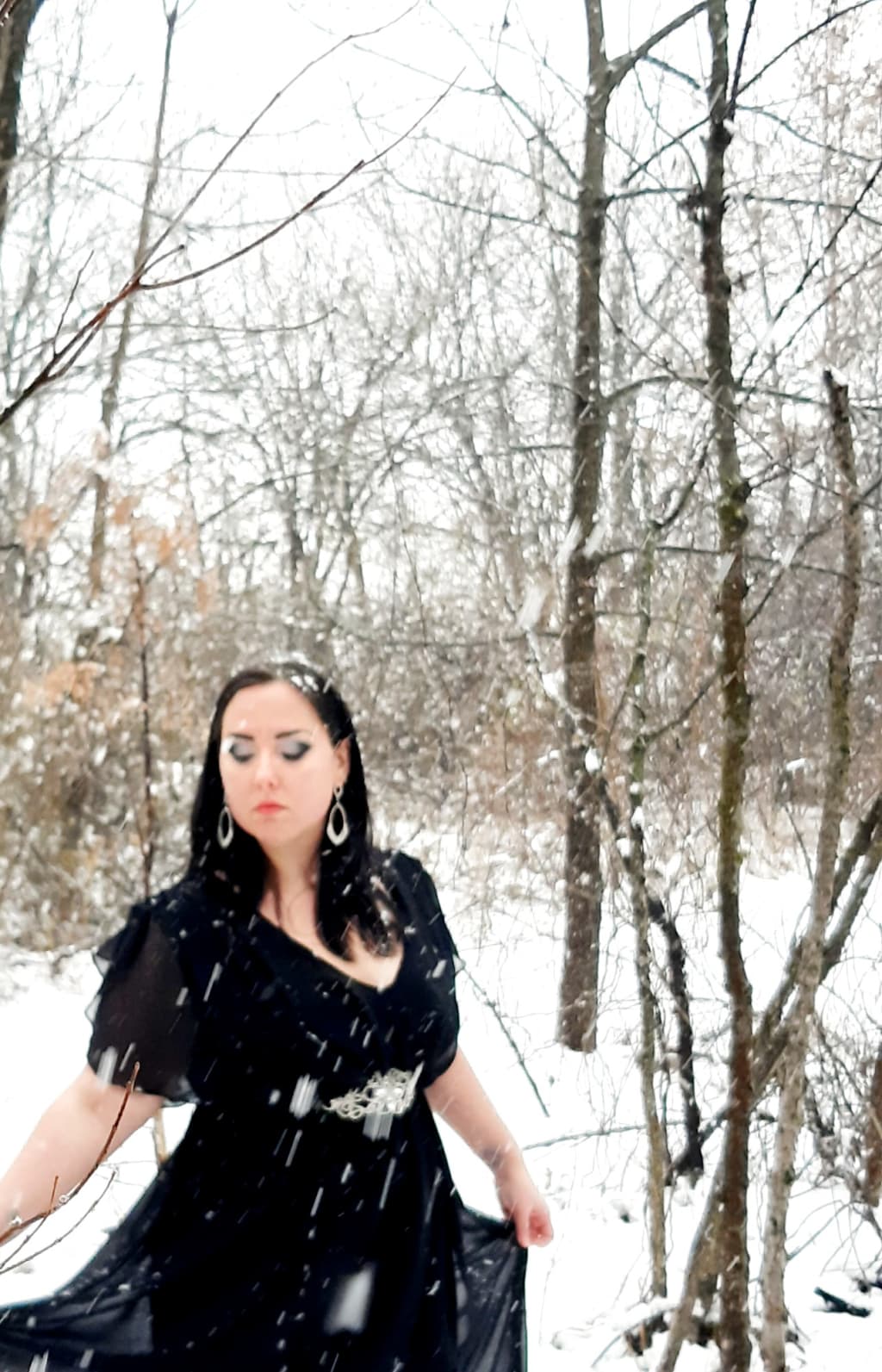 Copyright (c) by Christina J. Thompson
"No man will ever want you," my father's voice echoed in my ears. "Men don't want fat bitches, you're ruined."
Those words engraved themselves on my heart as I stood in front of the mirror, staring at the purple stretch marks that covered my maturing twelve-year-old body. I was ruined, ugly and unlovable. Unworthy of future companionship because of a body that had betrayed me even in my youth.
Every time I think back on the memory, my heart screams for someone to tell that little girl that stretch marks fade, that she was beautiful despite the opinion of a man who didn't think she had value beyond what she would eventually have to offer to other men. But no one told her that, so she—I—accepted the lie as truth.
The darkness carried by my father's words haunted me from that moment on, but in the midst of it, a quiet sense of purpose awakened in my mind. My heart burned with the desire to show the world that my perceived lack of beauty didn't mean I couldn't make beautiful things.
In the midst of that darkness, I imagined. I dreamed.
I created.
I became, in that darkness. I found a voice hidden in its lonely shadow, the voice that I use when I write.
It was there that the author in my heart was born.
Every time someone reads my work, I feel like I've somehow conquered the fleeting concept of female beauty that nearly destroyed my sense of self. I feel like I've defied the curse I believed to be mine for so long and replaced it with something of real value. Entire worlds have flown from my fingertips, new worlds that only I had the power to create, and for a moment at least, I forget the tears that a twelve-year-old version of me cried.
In the end, the darkness I falsely accepted shaped me into the woman I am today. I retreated into it as a child, held prisoner by its emptiness, but something in my soul knew I wasn't meant to stay there. Eventually, the seemingly inescapable walls became the shell of a crucible that refined the shattered pieces of my pain and heartbreak into passion.
I still fight to believe my value isn't inextricably intertwined with the appearance of the body I live in. I struggle every day to escape the idea that my womanhood isn't defined by the way men see me. More often than not, I lose that battle. The darkness has been a constant, bitter companion for too long, and shedding its weight has proven to be my life's epic war. Every so often, despite my best efforts, the weight feels like too much to bear.
When that happens, I search out the familiar shelter of the crucible buried within the heart of that darkness. I find the place where my mind first awakened.
And I create worlds.
~~~~
Free titles available from author Christina J. Thompson on Google Books, Nook, Apple Books, and Kobo
RATION (The RATION Series, Book 1)
https://play.google.com/store/books/details/Christina_J_Thompson_RATION?id=g-LBDwAAQBAJ
CENTER 82 (The RATION Series, Book 2)
https://play.google.com/store/books/details/Christina_J_Thompson_CENTER_82?id=wngZEAAAQBAJ
The Moments Between
https://play.google.com/store/books/details/Christina_J_Thompson_The_Moments_Between?id=vzWGDwAAQBAJ
August Shadow
https://play.google.com/store/books/details/Christina_J_Thompson_August_Shadow?id=zTWGDwAAQBAJ
Christina J. Thompson is an author in Raymore, Missouri. She has published four books: August Shadow, The Moments Between, Ration, and Center 82.
facebook.com/christinajthompson.cjt
Copyright (c) by Christina J. Thompson. All rights reserved.
body
About the author
Reader insights
Be the first to share your insights about this piece.
Add your insights