Model Behavior: Socialite Jamie N. Brown's Two-Year Road Thru Loss, Love, & Life
Tennessee-based "modelpreneur" opens up on grieving, faith, and the rewards of rebirth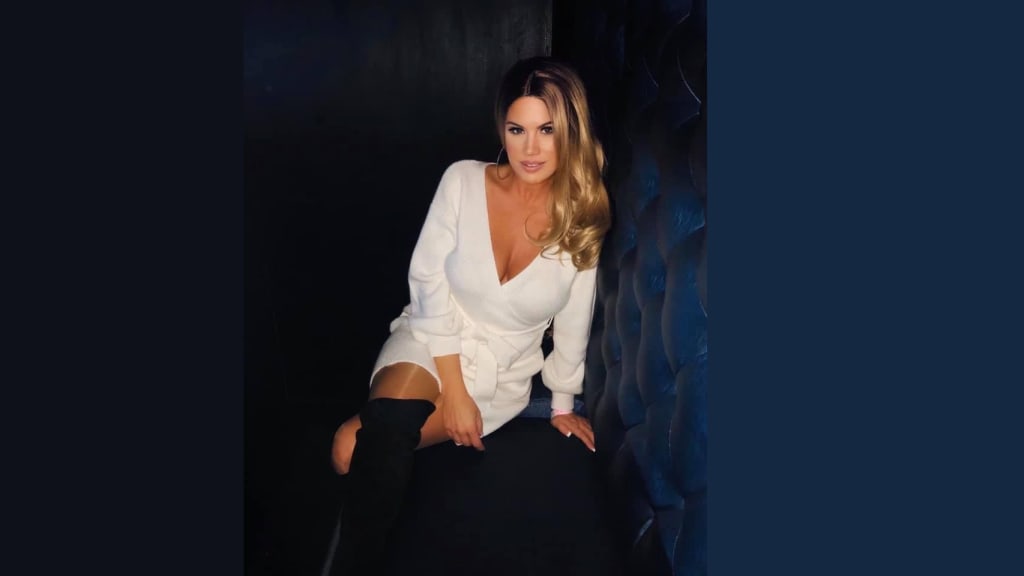 Pinup Portraits Photography
Two full years have passed since Vocal Media's online community of professional photography published a feature story of mine, which profiled southern socialite Jamie Nicole Brown (pictured).
Since then, Brown's life course has moved through different degrees of focus, reflection, and reinvention. She has maintained engagement in activity that is consistent with the lifestyle-based career path of a "modelpreneur" – a woman who uses the connections she established as a model to fuel other different facets of her brand, business aspirations, and the image-based real estate of her intellectual property.
During a sizable portion of the last few years, Brown was most recently at the helm of a fine antique business, which was located inside a mall in Lebanon, Tennessee. Collecting timeless items (such as household amenities, jukeboxes, decorations, etc.) has been a passion of Brown's for most of her life. Being a broker of vintage mementos from Old Hollywood took her back to the years she spent growing up – within close proximity of fame, fortune, and music industry royalty.
However, adverse grief affected Brown and her family in April 2019 when Al Antee, her trailblazing father, passed away at age 74.
Mr. Antee was a respected figure within the national music industry's circles and its world of performing arts. His years of experience as a stage manager, concert promoter, and arena director put Brown within the reach of Hollywood's finest. Her father formerly served bravely in the U.S. Air Force. He was buried with military honors at his home going ceremony, which was held in Juliet, Tennessee. Mr. Antee's final resting place is Middle Tennessee State Veterans Cemetery. The passing of Brown's father impacted her in many ways.
Experiencing such a loss would cause many to lose faith in living their best life going forward.
However, Brown stayed in pursuit of achievement when it came to delivering on her short and long-term goals – whether it came to business, nurturing her close connections, and gaining recognition as a woman of esteem in her community. Family and other loved ones have been a bedrock of support for Brown. When the same month her father passed came to a close, she was crowned Model of the Month by The Pinup Registry, an international agency/community for stylish women, pinup art, and culture.
One of the biggest brand-building benefits of Brown's victory offered her the chance to collaborate with Mark Sheard. Sheard is a famed Australian artist and animation producer with filmmaking experience. Months following this international opportunity, Brown also was honored with the weekly Woman of Wilson award by the Wilson Post newspaper – a publication, which covers events in Wilson County, Tennessee. In her exclusive interview for the news outlet, Brown reflected on her beloved father's life.
"My father was a concert promoter. We moved to Tennessee [in 1992] so he could work with all the country music artists," Brown told Sabrina Garrett Knowles, a reporter for the Wilson Post.
During her interview, she also shared experiences that lined her joyous adventure as an antique broker. When asked about the influential women in her life, Brown mentioned Vicki Yates, an award-winning news anchor from Nashville, Tennessee. Yates is a woman of color who has overcome career barriers throughout the course of an illustrious career.
"I'm happy to call her a friend. She is a strong voice and a pillar in our community. She does so much with a level of professionalism and grace," Brown said of Yates in her interview.
Through the ups and downs of a high-profile life, which comes with having a microscope on the intricacies of one's personal matters, Brown has remained grounded. The socialite's penchant for successfully reinventing herself is still a staple of her life cycle. However, more than ever as of late, the former country music video vixen has regained the morale needed to continue her mission of writing a book. The forthcoming and untitled self-help/life story-based project shares an introspective story of liberation.
Brown has solidified a new psychological, emotional, and soul-anchoring mindset by summoning her best asset: Faith.
"I'm refocusing on what's important in life. My thought process regarding the book has opened my mind up to highlighting my creativity. I hope to inspire others by sharing my experiences growing up in the music industry…not just about all the highs but the lows…and how my faith empowered me to eventually overcome them," Brown told me exclusively while interviewing for this story.
As a family-designated spokesperson who handles Brown's professional affairs, I certainly can attest to the oasis of spiritual rebirth taking shape on her personal development path.
"Creative expression through art, generosity, and community involvement are also positive fuel. I'm working on being a better Christian in all aspects of my life because God is not through with me yet," she added.
Read the previous Vocal Media coverage, which profiled Brown here.
About the Creator
Mr. Trammell is a digital media producer, freelance journalist, and author. He is currently a Chief Contributor at the Black Then History Network (BlackThen.com). Formerly, he wrote national radio content for the Michael Baisden Show.
Reader insights
Be the first to share your insights about this piece.
Add your insights