Melanie Martinez vs. Timothy Heller: Who's Telling The Truth?
Facts/Rumors of the Rape Allegations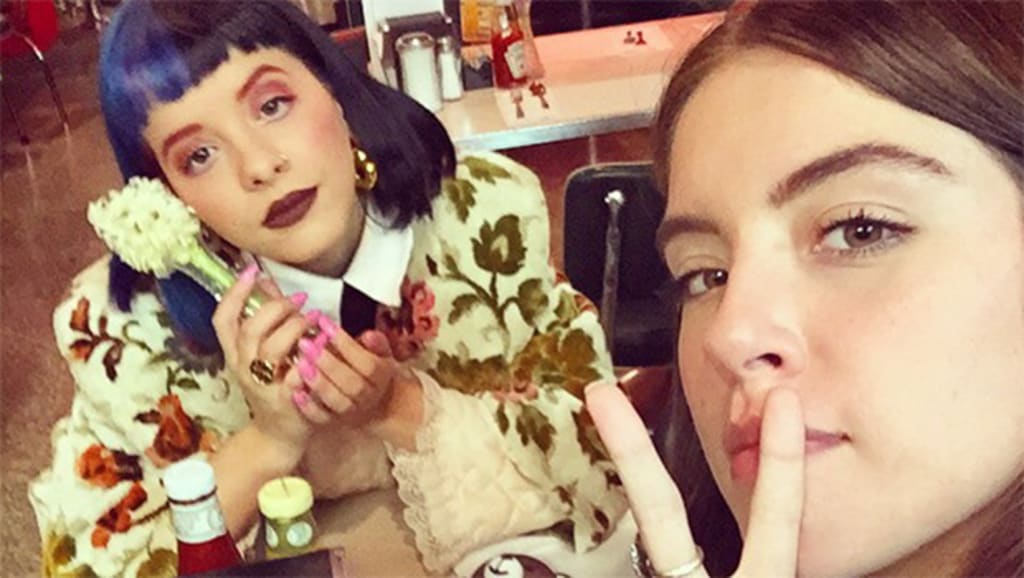 Melanie Martinez. An American singer, songwriter, music video director, and photographer. Born in Astoria, Queens and raised in Baldwin, New York on Long Island, who subsequently rose to prominence in 2012 after appearing on the American television vocal talent show The Voice.
Timothy Heller is also an artist, who isn't as well known as Melanie but has a pretty strong social media following, and fan base. On December 4, 2017, Timothy Heller, a woman with whom Martinez once shared a friendship, said via Twitter that Martinez had sexually assaulted and raped her. The following day, Martinez tweeted a response to Heller's accusations, saying the allegations "horrified and saddened" her and Heller "never said no" to any actions. On December 9, 2017, Martinez released a second statement, denying that she would "be intimate with someone without their absolute consent."
Soon after, rumors spread that Timothy Heller was lying for clout (meaning fame) to promote her music, because she was jealous of her "friends" fame. (I, the author, found the whole situation strange as soon as the news started spreading. On a small personal note, Mel's music helped me through depression, however, this article will not be biased, and only give the facts for both Melanie and Timothy.)
December 4, 2017. The day Timothy released her very descriptive experience of her ex-friend, sexually assaulting and raping her.
Timothy Heller: "I think it's important for you to all know this is about Melanie Martinez."
Screenshots saved from Timothy Heller's Twitter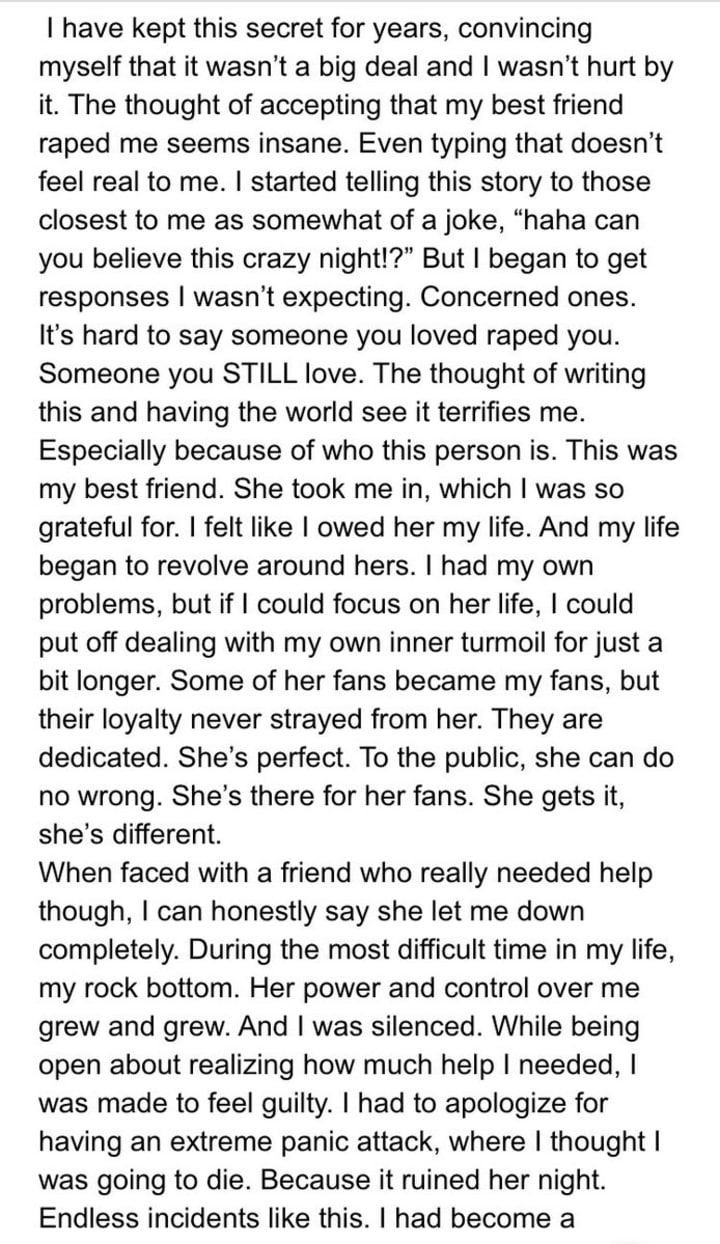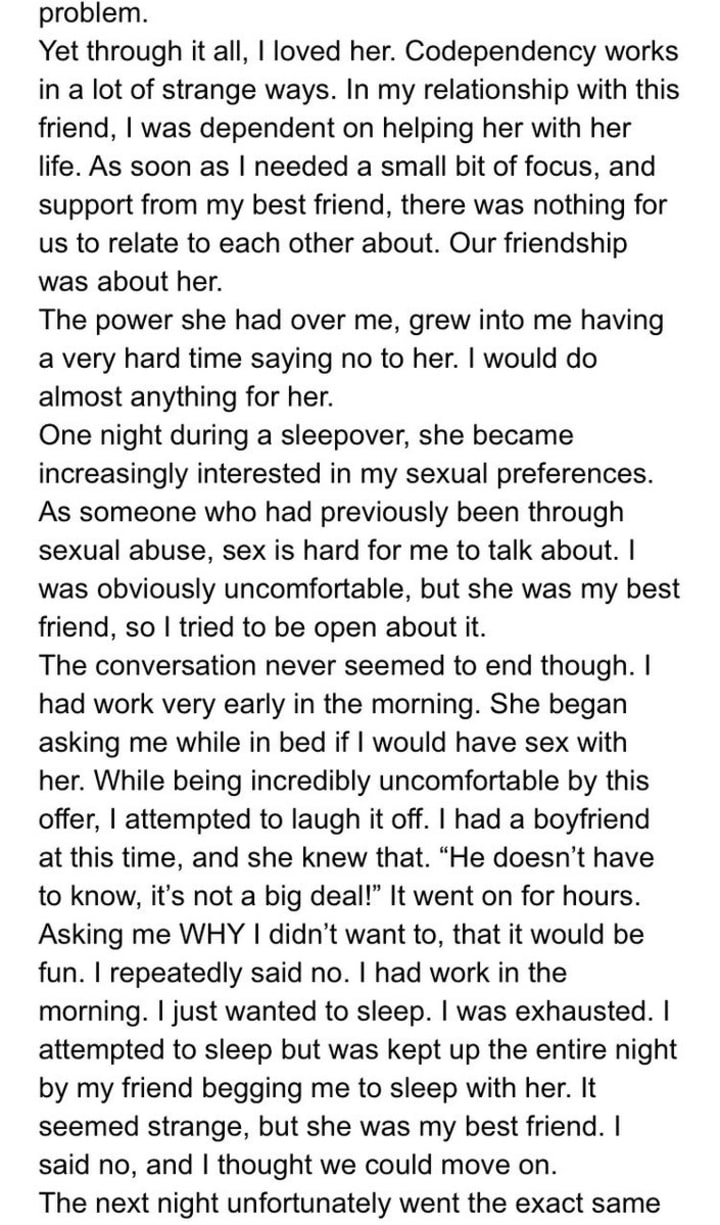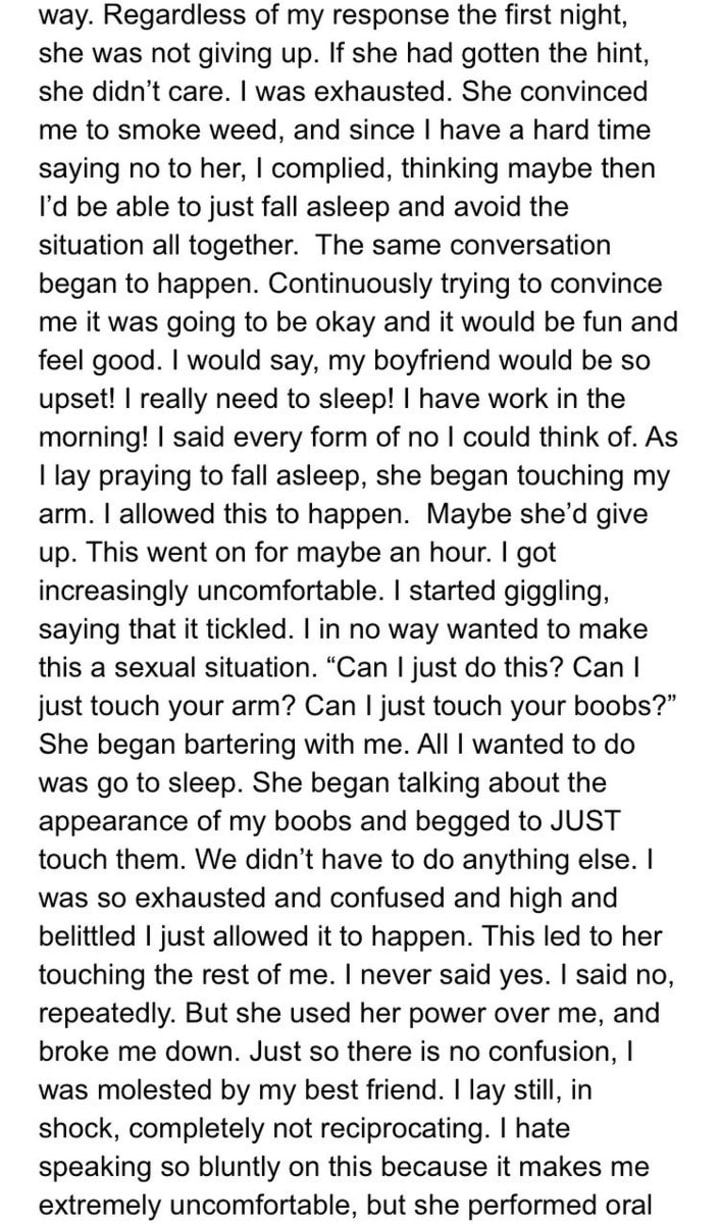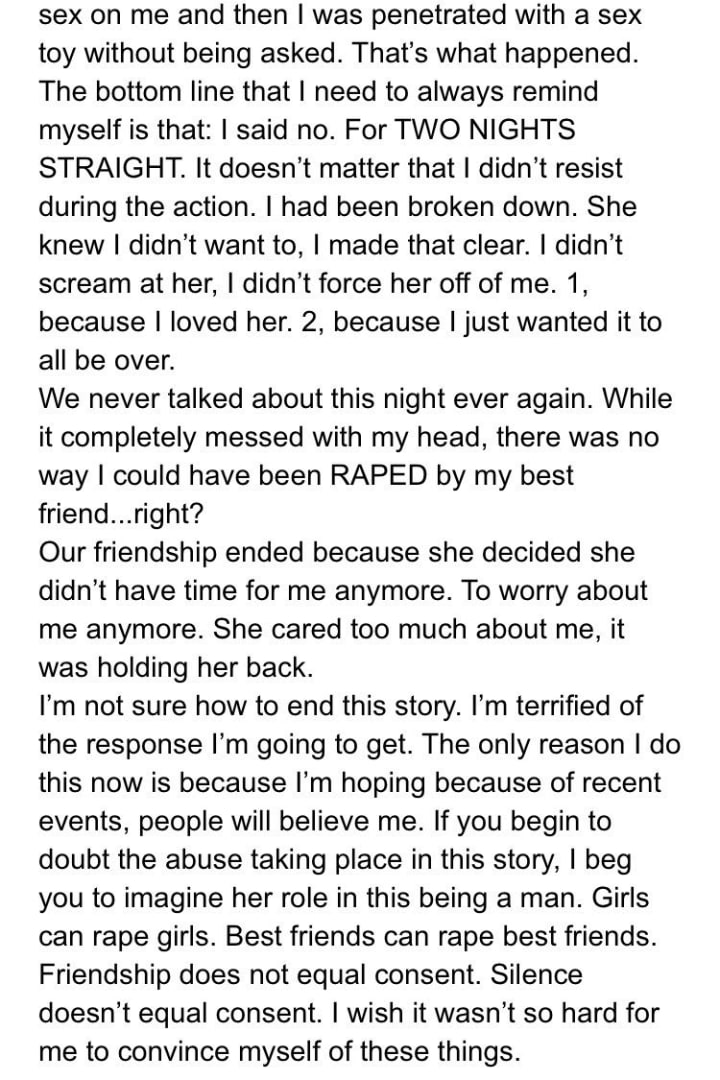 Melanie responded a few days later:
"I am horrified and saddened by the statements and story told tonight by Timothy Heller." She stated:
"What she and I shared was a close friendship for a period of time. We came into each other's lives as we were both starting our careers as artists, and we tried to help each other. We both had pain in dealing with our individual demons and the new paths we were forging, but I truly felt we were trying to lift each other up."
She ended her statement with "She never said no to what we chose to do together. And although we parted ways, I am sending her love and light always."
After the incident has been revealed, the #MelanieMartinezIsOverParty spread over Twitter like a wildfire. Fans began getting rid of their merchandise and posting them online. It seemed as if the hashtag was true. However, the hashtag wasn't affecting all her fans. True Crybabies refused to believe that their idol could have done such a horrendous act.
The information was conflicting, multiple fans state. Before revealing the whole story to Twitter, she claimed that her abuser was male by using the pronouns "He" and "Him." This could possibly be because she stated she was scared, and still had feelings for her friend. Another claim by Crybabies was that the date that Timothy claimed she was raped, Melanie was doing a concert in another state.
Two solid sides came into play. Those who supported Melanie and those who support Timothy.
It is clear. The contradicting evidence cannot be ignored. Someone is lying. But the question of the day is, who? Melanie, the seemingly innocent artist whose music pushed the boundaries of music and its message, or Timothy, an ex-best friend who is trying to make her footprint in the musical world?
Is Melanie who we really think she is, or has Timothy exposed the wolf in sheep's clothing?
Is Timothy Heller really a brave woman, or just a snake drinking from the fountain of attention?
Choose your side wisely, for this might just be the beginning.