Lynne Black Named Peabody Business Person Of The Year
Find Out How Lynne Black Won Business Person of the Year in Peabody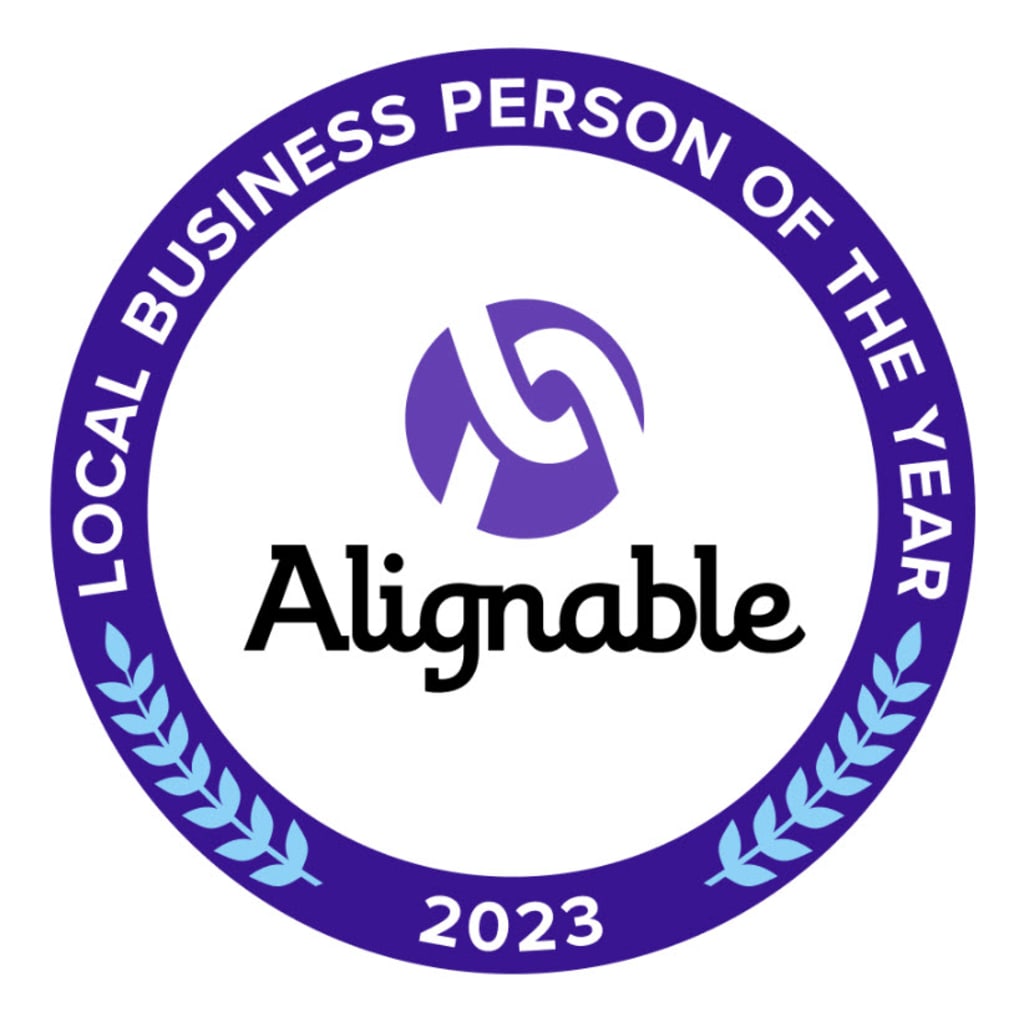 Lynne Black of Bombshell Whims is honored to have been named Peabody Business Person of the Year for 2023.
Lynne Black Named Peabody Business Person of the Year
In March 2023, one of the largest online networks – Alignable for small businesses chose the results in its annual national search for leaders amongst their peers. At the same time, these results were for those who have gone above and beyond their peers in their community.
So, with over 7.8 small business owners; this was quite an honor.
Because I was chosen as the winner of Peabody Business Person of the year; my Alignable profile features a special badge.
In addition to being named business person of the year; also, my company and myself are highly recommended by others on Alignable.
Lynne Black Named Peabody Business Person of the Year
Because of this honor, I'm excited to see what the future holds. Maybe, another book. Or, more designs will be added to Spread Shop and Threadless. And, of course, the unknown.
How the Winners were Selected
The contest ran from January 9, 2023, until February 17, 2023.
Since there were over 226,000 votes and 51,000 testimonials; it was a huge jump from prior years. At the same time, this year's nominees were chosen for helping their peers and providing valuable services during challenging times.
In fact, the process to choose the winners was selected after careful consideration.
However, many chosen winners are still struggling and trying to recover their revenue before COVID.
Lynne Black – Bombshell Whims
When I closed my prior Wholesale Women's Apparel Office and decided to transition my business to blogging, freelance writing, and consulting; it was a huge undertaking.
Since I'm terrible with social media and technology; I always feel; I'm a few steps behind my peers. Check out my Like Love Hate Social Media Relationship post to read about my challenges with social media.
When I owned LRB & Associates which was a Wholesale Women's Apparel Sales Office; I had exclusive territorial rights for New England territory. In addition, I worked with major retailers in New York and was a Sales Manager for many of my Fashion Manufacturers.
Also, I was part of fashion week for 24+ years. Wow, I'm really aging myself!
When I made the decision to close LRB & Associates; it was a difficult decision. Check out Lynne's Fashion Journey post to learn more about me and my journey.
Your Support is Needed
Meanwhile, as a small business owner, I'm always looking to improve.
Whether you are around the corner or live in another state or country; your support is needed. Moreover, to continue to put out viable content; I am hoping each of you read my content as much as possible.
So, if you are wondering how you can support me, I would appreciate the following.
Subscribe to my Website.
Open my email messages!
Read the books I published – The Cortship and Fun Recipes from Lynne's Kitchen!
Shop my Ad affiliates.
More importantly, shop my store online – Spread Shop and Threadless – Bombshell's Artist Shop. In the next few days, you should see a few new legging designs. So, even if you are not a fan of logo merchandise; you can order stickers, a notebook, or something for your home.
Of course, I am thrilled to have won this award. However, my work is only beginning. To continue to build upon this award; I will have to prove to my community, peers, and other colleagues that I want to continue to grow professionally.
Although this has certainly been enjoyable to have been chosen; I welcome everyone to comment and connect with me and my Company, Bombshell Whims. Meanwhile, I love comments – good or bad. Let me know what you like and what you don't. Your feedback is essential to my growing my small business.
Reach out!
Finally, like I always say, we've come a long way together. But, the best is still to come…
One door opens!
As always, I welcome your comments.
About the Creator
Hi - I'm Lynne Black, Founder of Fashionista Bombshell Whims!
I'm a Freelance Writer/Blogger and Published Author.
My stories and posts offer a peek into my life.
Of course, my goal is to inspire you through my books and articles.
Reader insights
Be the first to share your insights about this piece.
Add your insights