Lena Dunham: Think Before You Speak
Dunham says all rape victims should be believed, then fails to believe actress who accuses 'Girls' writer of rape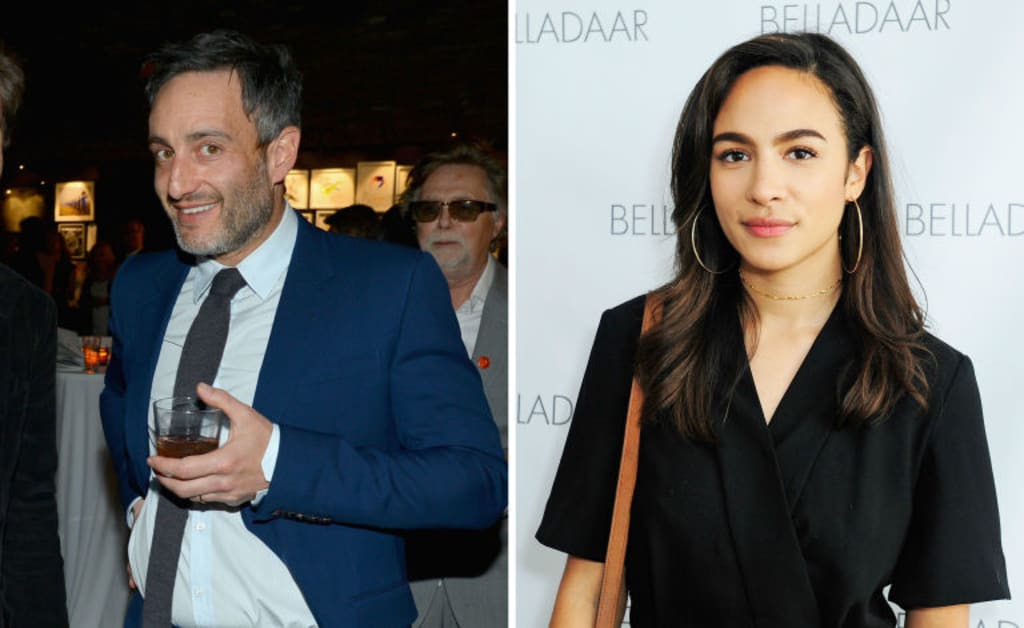 Source
According to New York Daily News, on August 4, #LenaDunham tweeted things that women do and do not lie about in an effort to join the burgeoning conversation regarding sexual assault at the time.
"Things women do lie about: what they ate for lunch. Things women don't lie about: rape," she tweeted.
Dunham should have perhaps chosen her words a lot more carefully, for when #AuroraPerrineau, daughter of actor Harold Perrineau and an actor in her own right, came forward and said that Murray Miller, an Emmy-nominated writer and producer of Dunham's television show Girls, raped her in 2012, she effectively accused the actress of lying about being raped.
Perrineau would have been 17 at the time and Miller 35. Perrineau has also filed a police report about the alleged rape with Los Angeles County police.
Dunham claimed that she and Girls co-runner Jenni Konner had "insider knowledge" of what happened and said that Perrineau's accusations were part of the 3 percent of women who lied about sexual assault.
"While our first instinct is to listen to every woman's story, our insider knowledge of Murray's situation makes us confident that sadly this accusation is one of the 3 percent of assault cases that are misreported every year," the statement that Konner and Dunham released said.
In general terms, rape or any sort of sexual assault is a deeply painful, personal situation to report. In part, this is due to the well-publicized difficulty many #rape victims report going through when they come forward. There is victim shaming and questions about whether the victim somehow "enticed" the accused into an assault. Just the knowledge that details about what happened could and likely will have to be brought forward will leave the testifying victim raw and wanting nothing more than to hide. Knowledge of what other victims have gone through during the reporting process of the rape or sexual assault is not exactly a huge enticement to step forward.
Much has been made, especially in the last year or two, about how we as society need to believe the victims when they come forward and report. What happens when they finally do report?
Situations similar to the ones that Ms. Perrineau now finds herself in.
There appears to be a common image — perpetuated largely by films and television shows — that a rapist has a certain "look," and unfortunately, when an accused person does not seem to conform to that look, we have a hard time swallowing that the accused could have possibly committed such a crime. This is made even worse if we have built up a personal relationship with the accused, as appears to be the case with #Dunham, #Konner, and #MurrayMiller. No one wants to believe that someone they believe they know well, or someone with whom they have developed a personal relationship, could be capable of a crime such as rape. Why would they? Who would proudly stand up and say, "Hey, this is my friend — did you know he/she sexually assaulted someone?"
This is not to say there aren't false accusations — far from it. When I was reporting on court cases for a small newspaper, I vividly recall a young woman having accused her father of sexual assault. The case made its way to court. It turns out that the young woman was simply angry with her father for any one of the many things that young women could get angry with their fathers about, and the case was ultimately dismissed. I remember being completely horrified that she would falsely accuse someone — let alone her own father — of such a crime.
To an extent, reports that Ms. Perrineau's lawyers came to Miller seeking a substantial amount of money in damages and only went to police when he didn't pony up the cash didn't help. The court of public opinion is a very fickle mistress and in allegedly approaching Miller to seek damages, Ms. Perrineau does not help her image.
That being said, when anyone comes forward reporting that someone sexually assaulted them, regardless of whether or not you know the accused, it's critical that you listen to the person reporting the assault. You cannot first tell people that all those who report sexual assault don't lie about it, and then when someone you know is accused of the crime, state that the victim in the case is part of the group that lies about it. There is no greater example of hypocrisy.
Dunham also notes that "I believe in a lot of things but the first tenet of my politics is to hold up the people who have held me up, who have filled my world with love," which is a lovely sentiment but, in the context of the accusations facing Miller, appears to be a broad statement defending Miller because they have worked so closely together. What of the possibilities that he could be lying about having raped a 17-year-old in order to protect his job security?
Are there people who lie about having been sexually assaulted? Yes. Are there people accused of sexual assault who also lie? Yes. That's why there needs to be careful investigation of the facts — not just the belief that someone's been a good person while you've been working with them. In posting her blanket support of Miller, Dunham has come off sounding like a hypocrite, among other things, and should the ensuing investigation by Los Angeles County police turn up that there is enough evidence to charge Miller, Dunham may find herself eating more crow than she is currently.
About the Creator
I'm a high school English and French teacher who trains in the martial arts and works towards continuous self-improvement.
Reader insights
Be the first to share your insights about this piece.
Add your insights