Learning to Love All of You
Surviving sexual abuse and learning to see the beauty you posses in spite of everything.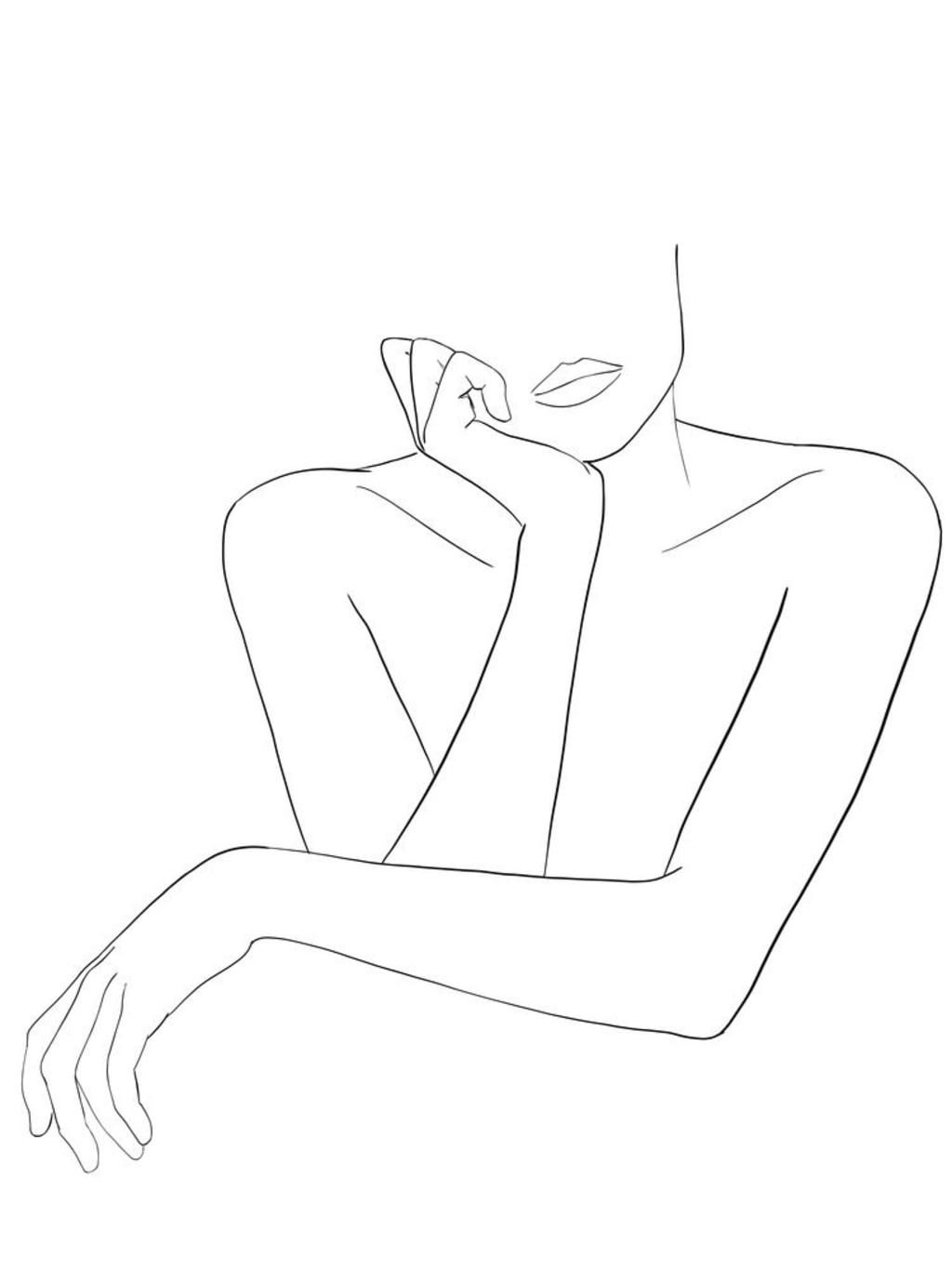 I've struggled with my body image for years. Even when I was tiny I thought I was fat, but this is not a story about body image in the usual sense. It took a lot of years of breaking emotionally and mentally for me to finally figure out that my self image isn't mine. I was molested when I was 3 years old, and from that point on, I never felt comfortable with my body. I remember I would never undress in front of anyone, and when my mom had to bathe me I felt filthy, unpleasant and unusual. I was a child with body image issues. I grew up this way and no one understood; instead, family members made fun of me for it... I finally told my mom about what had happened and I think I was 5 years old by then. She tried to hide her pain but I could see it in her eyes as she told her sister. There was a family meeting and true to patriarchy and the burden of family, she was told not to lay charges against my cousin who had done this to me. I was taken to a doctor to get checked up and I suppose I was alright physically, but mentally and emotionally, I've carried the shame and disgust of my own self from the moment it happened...
I remember on my last birthday with my mom, she had forgotten that it was my birthday, grieving over the passing of my grandfather; her father. The ice cream van was close by and I went to her to ask for R2 so I could buy some ice cream. She said she had no money, and as I was about to walk away, she remembered what day it was; she called me, hugged me, apologized, told me she loved me and wished me a happy birthday. She then searched through her pockets and found the R2 coin; all of this didn't mean anything to me in that moment and I was happy that I was getting ice cream. My mother (bless her soul), my biggest defender and protector, passed away a couple of months after that. I was 9 years old, I didn't know what it meant, but trust me when I say her absence was sorely felt very soon after...
Fast forward to when I turned 21 years old; I had made a life for myself. It wasn't easy being raised by people who expressed their dislike of you every chance they got, but I pushed through and I made it out somehow. I saved up some money from my first job, which to this day I cannot explain how I got, except that when god blesses you, he goes beyond your wildest imagination. I digress hahaha I have a tendency of doing that... anyway I had saved up money so I could have myself a 21st birthday party like I know my mom would have wanted, and so it happened. As happy as I was of where I was in my life and excited about where I was heading, that happiness was short-lived. I had moved to Soweto to live with my Mom's sister and her family for the convenience of transport now that I had started working; a lot happened in that period, and I had to move out, so I bought an apartment in town and moved in a couple of months before my 22nd birthday. I was so proud of myself... I met a guy in the elevator who claimed to have just moved in and knew no one in the area, and he asked to borrow my charger and my naive self lent it to him. He brought it back and offered his friendship. I grew up with boys, so this did not feel strange at all. Little did I know that this was the man that would forcefully take my virginity. See, I still had body image issues and was always covered up regardless of the weather, but that didn't stop him from forcing himself onto me in my apartment that I was recently so proud of owning and taking away my dignity, my innocence, and then make me feel like I led him on. No I didn't go to the police because I knew that I'd be treated with suspicion as if I had instigated the rape, as if I wasn't going through enough as it was trying to figure things out, trying to decipher my feelings, my thoughts; my body did not feel like mine. This broke me to a point where I did not see a way out. I had already been diagnosed with mild depression, and he tipped me over to therapy and antidepressants and a very high bill from the gynecologist. My story is long and sad and depressing, but it is also hopeful. I made it through it all thanks to the constant work I put into my self. I stopped praying but I had a lot of therapy and my therapist was a God-send. A man who encouraged me to open up to him even about the rape and still feel protected. If I could publish his name I would, but he saved my life; my therapist saved my life. Today I am thicker than I've ever been in my life and I am a lot more comfortable in my skin than I've ever been. Dr G. is what I'll call him; he taught me how to get past the trauma by not taking it and making it a part of me but by taking it, acknowledging it and accepting it as my past. Now I'm not nearly where I wish I was, but that's the other thing about self love, it's constant, sometimes even monotonous work on yourself for yourself. There's only one you in this world, there'll only ever be one you, so appreciate yourself. Love yourself like it's the only thing you know how to do.
I write because it's therapeutic to me. I actually started writing after my mom's passing, but I've never shared any of my "journal" entries until now I suppose. I hope if anything my story brings a sense of hope to someone.