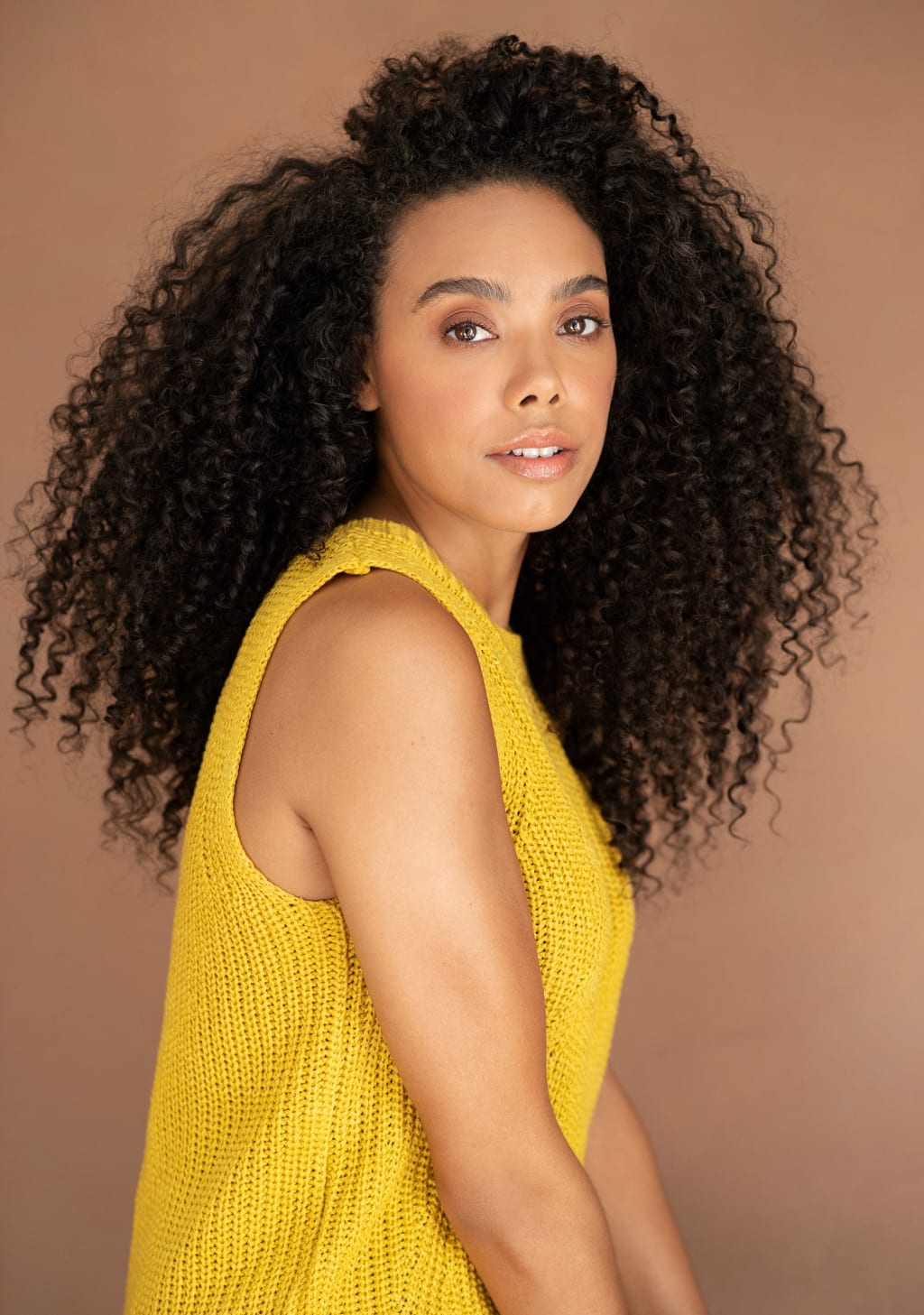 Laika Lalonde - Star of Love by Accident
Laika Lalonde is an aspiring actress who's credited with small yet significant roles in TV movies and series like Twisted, My Worst Nightmare, and Fatal Vows. She'll soon be seen as a central character, Amya Kaine, in the yet to be released Sci-fi thriller, Syntax. Here's a quick look at this soon-t0-breakout star.
Her Journey So Far…
While Ms. Lalonde harbored dreams of becoming an actor since her high school days, self doubts got the better of her, forcing her to pursue lesser interests in other fields of art. She dabbled in art history for a while before moving on to fashion. Her love of fashion saw her through to a diploma in this field. Still missing out on her one true passion, she changed gears to study music. Giving her 100% as ever, she ended up doing an internship at a record label for a year and learnt much about the business of music.
"I wasn't happy in any of those fields…acting had been in the back of my mind since high school, my fears got the best of me for many years and made me doubt that I could become a great actress.
More self assured and confident in her abilities, she finally gave in to the call of acting in 2014, moved to New York, joined the New York Film Academy, and jumped headlong into the world of showbiz. Her journey is a testament to her persistence and dedication to this craft, and a lesson to all other aspiring actors who've ever doubted themselves or are on the verge of giving up.
Music, visual arts, and acting aren't her only passions. Ms. Lalonde is a professional chef in the making too. In her own words,
"I always try to learn new things when I cook."
Her love for food is second only to her passion for acting. She loves cooking so much that it figures as her 'Plan B' in case the acting career doesn't take off…which she's wrong about already considering the way her upcoming projects are shaping up, especially, the upcoming TV movie 'Love by Accident'. Directed by acclaimed Hallmark romances auteur Justin G. Dyck, she stars as the protagonist Shirley, alongside Henderson Wade and Getenesh Berhe. The movie will debut in early 2020 on Netflix, the W Network in Canada, and the Hallmark Chanel in the USA.
But what about all the cooking she's been doing since a young age? Well, pursuing a career in the culinary arts is still on the cards, post retirement.
So what are the aspiring chef's favorite cuisines?
Her heritage makes her partial to Haitian cuisine. From Pate to Lambi, Griyo to Poul nan Sòs, she can never say no to a bowl full of Haitian goodness. Since Haitian cuisine is heavily influenced by French and Spanish cooking styles and uses major seafood staples, she's also partial to anything seafood while French/Mexican cuisine comes a close third.
Laika balances her love for food with a regular Yoga routine and long walks. She also relies on her dog Cole - a German Shepherd/Husky mix, and his incessant energy to stay active with daily walks to the park and hiking trails in upstate New York and Montreal.
It is a given that most glamour world aspirants have a penchant for high fashion and couture. Laika took it to the next level and graduated with a degree in 'Design and Fashion Marketing'. Her personal style is a blend of unique pieces that are her wardrobe staples, and the latest fashion trends albeit with a very 'Laika' twist. She enjoys the process of styling and can teach a masterclass in picking out a well made garment.
"My guilty pleasure is definitely watching Project Runway."
What's next for this creatively gifted force?
Besides acquiring more travel experiences, more movies and TV series acting credits, she'll now have more control over her acting journey as founding member of 'Kaleidocircle Productions' - a creative production house formed by an ethnically diverse set of alumni of the New York Film Academy. It aims to collaborate with artists from all walks of life and provide them with a global platform to showcase their ideas and change the entertainment landscape.
We have no doubt that we'll be seeing the name 'Laika Lalonde' pop up more often and widely in the days to come.
About the Creator
I am a freelance content writer @ Writexly.com/. Writing and reading are my twin passions. I read, research, ruminate, write, rinse, repeat.
Reader insights
Be the first to share your insights about this piece.
Add your insights