Kevin Samuels & The Lie
P.O.V.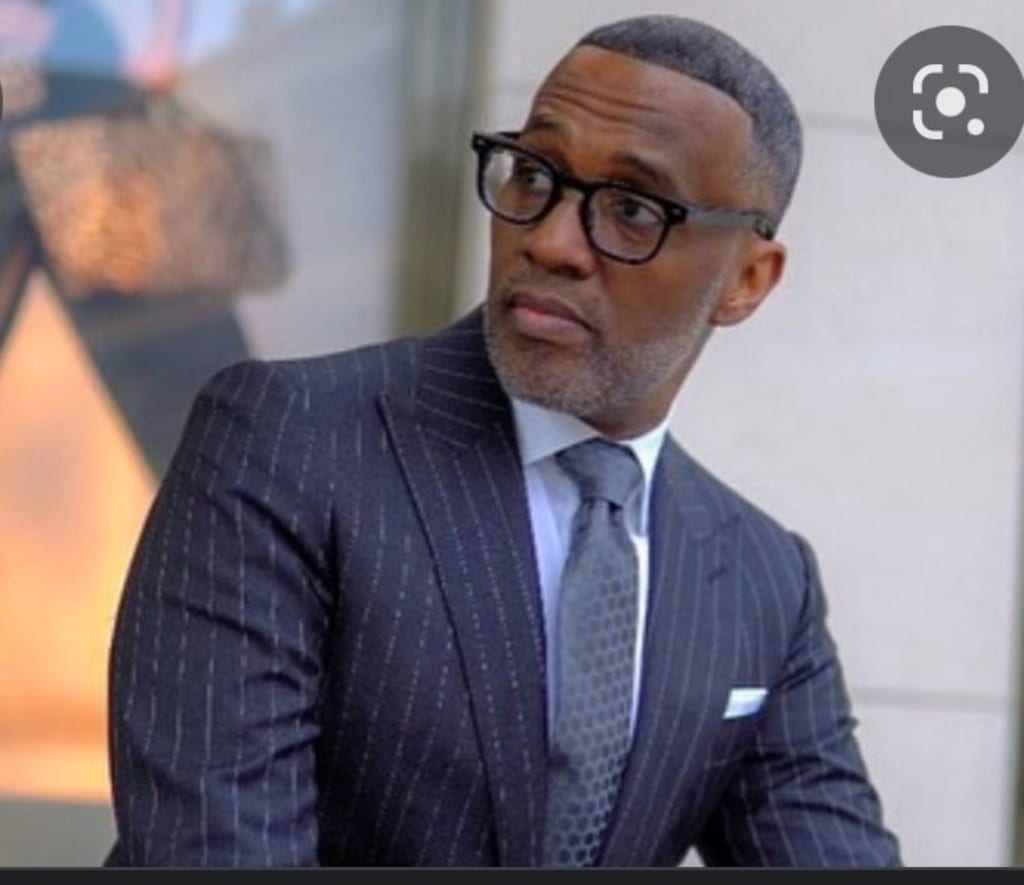 Rest in Peace
I never followed Kevin Samuels on any social media platform, but his proverbial reputation preceded, so it came as no surprise when his name surfaced in the song Unloyal from Summer Walker's Still Over It long play.
"Tell me, how a grown man so childish? Always in Kevin Samuels' comments."
Within the first week of the bull zodiac, social media was overtaken by a frenzy of claims and growing speculation of Kevin Samuel's passing. Spectators and fanatics fled to his Instagram page to see if he posted anything, anything at all that would directly or indirectly discredit the unfounded claims.
Not me though, I patiently waited on the most reliable source of social network news; the place where you'll find all celebrity and influencers' dirty laundry and my daily source of entertainment; The Shade Room aka TSR.
When The Shade Room finally broke the news, even before then, Instagram users were flooding my timeline with clips from Kevin Samuel's infamous YouTube moments. I mean clearly the man was a big deal to the culture to have had over a million followers: excluding myself and mentions in a rhythm and blues diss about a pathetic man.
His niche was dishing out relationship advice; albeit also a personal stylist—evident from his appearance an exceptionally well-groomed, handsome man, in tailored suits he probably wouldn't dare host a segment without; but that consequently took a back seat to his ulterior motive when he realized playing the devil's advocate would bring him the fame he so relentlessly sought after; in the same way many women are realizing that sex appeal and meeting certain well-known societal standards increases the probability of success; especially when there's no real talent to offer.
So why did his reputation precede him? I don't feel it was because the advice was entirely stellar or profound; that's just my humble opinion, and if you don't like it, continue reading; it was because it was exploited by the messenger, exacerbated by the manner upon which he bullied his point across.
I mean how could anyone not see the man was a bully on his show. Some of the content was purely entertainment; humorous and bold. Aren't we all supposed to be this woke society now with zero tolerance for bullying? But aren't we also walking contradiction seeing as how the culture is so obsessed with The Real Housewives of wherever? I also don't want reality TV, but I've seen enough propaganda to have picked up on the nature of these shows; a circulating cesspool of gossip and drama—violence too. We don't condone bullying, but we love everything that it incites. Such as hypocrites.
Guess what else we buy into? Male chauvinism is the beliefs, attitudes, or behaviors befitting the male chauvinist. Now that hardly explains it. Chauvinist, are men who patronize, disparage, or otherwise denigrate females in the belief women are inferior to males and thus deserving of less than equal treatment or benefit…and if I might add respect. I thought Aretha made that very clear…
Imagine a male chauvinist lecturing millions of men and women about relationships. That's like a narcissist trying to tell me how to care about other people's feelings. It's an oxymoron at best. Now, before the men that worshiped his views and unhinging of female sex because they too are likely chauvinist or something equally destructive, and possibly even some of you delusional women go on to crucify me; allow me to elaborate.
As I understood it, his most viral moment, was when he told a young woman unmarried women over the age of 35 are leftovers. And I'm not talking about no food. Leftover: something remaining after the rest has been used or consumed. Now I must be honest, I probably would prefer to be classified as a leftover because seemingly the alternatives are being used or consumed and I wouldn't want to be considered neither.
All jokes aside, think about what type of personality traits and beliefs you would have to possess to say something like this with a clear conscious and mean it.
Who hurt him? They say, hell hath no fury like a woman scorn, but I think we can entertain the idea that a man scorned wounds with more depth. It cuts deeper because some men don't possess the emotional strength to compartmentalize their feelings as a woman can, as a woman does.
Choice is underrated, obviously. I mean, did choice even factor into his archaic way of thinking? Because according to Kevin Samuels and the rest of his sheep, if you are a woman and you aren't married by the age of 35, then you clearly didn't have any other choice.
But what if I told you, some of us just couldn't say yes? I know it can be difficult to conceive, but not everyone has an objective to be married. Some of us, just want to ready and most importantly in love. You might try to rationalize this P.O.V. into the opposite realm of perceivability, but it's a factor.
People marry for lots of reasons outside of being in love. Read that sentence again.
But you know what's equally important as the choices we make; the choices we aren't making.
The choices we aren't making out of fear, which by the way is a choice. The choices we aren't making because we are afraid of what people like Kevin Samuels might think about us. The choices we aren't making because this feels more secure. The choices we aren't making out of obligation. The choices we aren't making out of insecurities. The choices we aren't making because of starving faith. The choices we aren't making that causes resentment, jealousy, envy, and hate for people that are choosing.
But they likely aren't judging; so why are they being judged?
Kevin Samuels had some great and encouraging things to say too; he wasn't all bad. But I see so many people defending and trying to justify his behavior, the negative and hurtful things he said about women, worshiping a false idol. We see so much of it in these times. You can't be a leader preaching half-truth.
The truth is in the Old Testament, Jeremiah 29:11: "For I know the plans I have for you. Plans to prosper you and not to harm you. Plans to give you hope and a future."
The truth is, you are exactly where you are meant to be; all my real Christians believe.
The truth is, "I'd be starving if I ate the lies, they fed.", India Arie well said.
~Chela~
feminism
About the author
I'm a writer. I've known it all along. I ignored it all along. I don't care to silence it anymore...💋
Reader insights
Outstanding
Excellent work. Looking forward to reading more!
Top insights
Expert insights and opinions

Arguments were carefully researched and presented

Heartfelt and relatable

The story invoked strong personal emotions
Add your insights