Kendra & Milly
Steadfast partners for social justice, racial equality, and human rights... 200 years apart.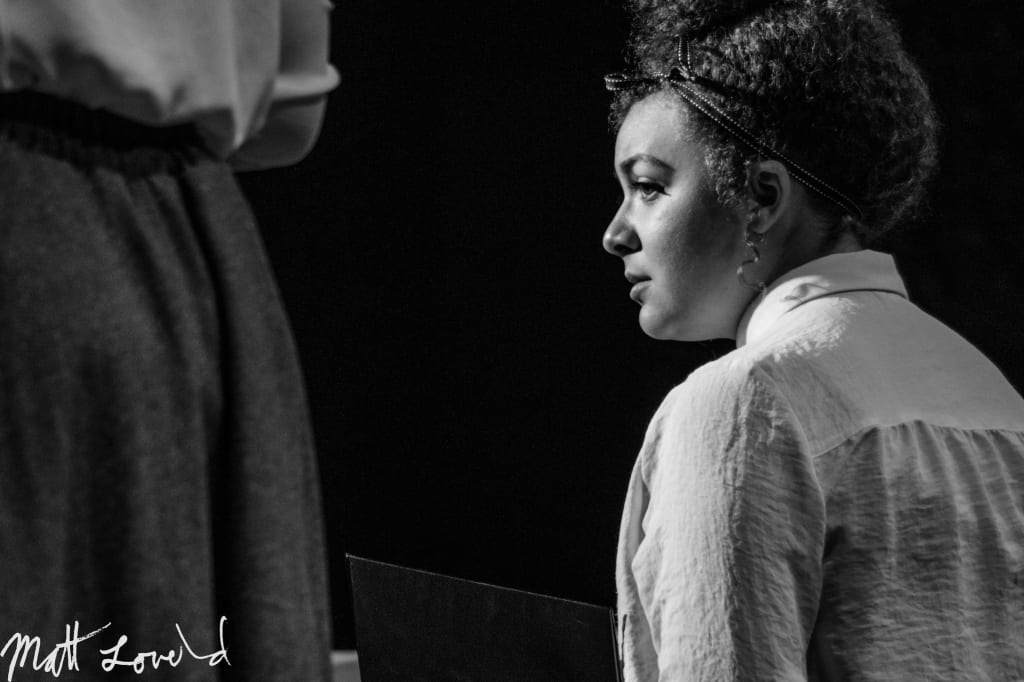 Adora Snead, who plays Milly Sawyers. Photo credit: Matt Loveland
My mother met Milly Sawyers two years ago, after she had been deceased for nearly two centuries. Despite this, their connection was instantaneous and both women breathed life and fire into the other. Their solidarity and light grew and spilled out to influence and inspire young people, their homeland community, their state-wide justice system, and, quite soon, their justice system on a national level.
Three years ago, Milly Sawyers was a woman that had been all but lost to the throes of time and selective collective memory, a piece remained however, a testament to her persistence. Among the dusty shelves in a corner of the Greene County Archives building in Springfield, Missouri was a box marked "African-American related." Inside were a few court records that began to breathe life into this force of nature.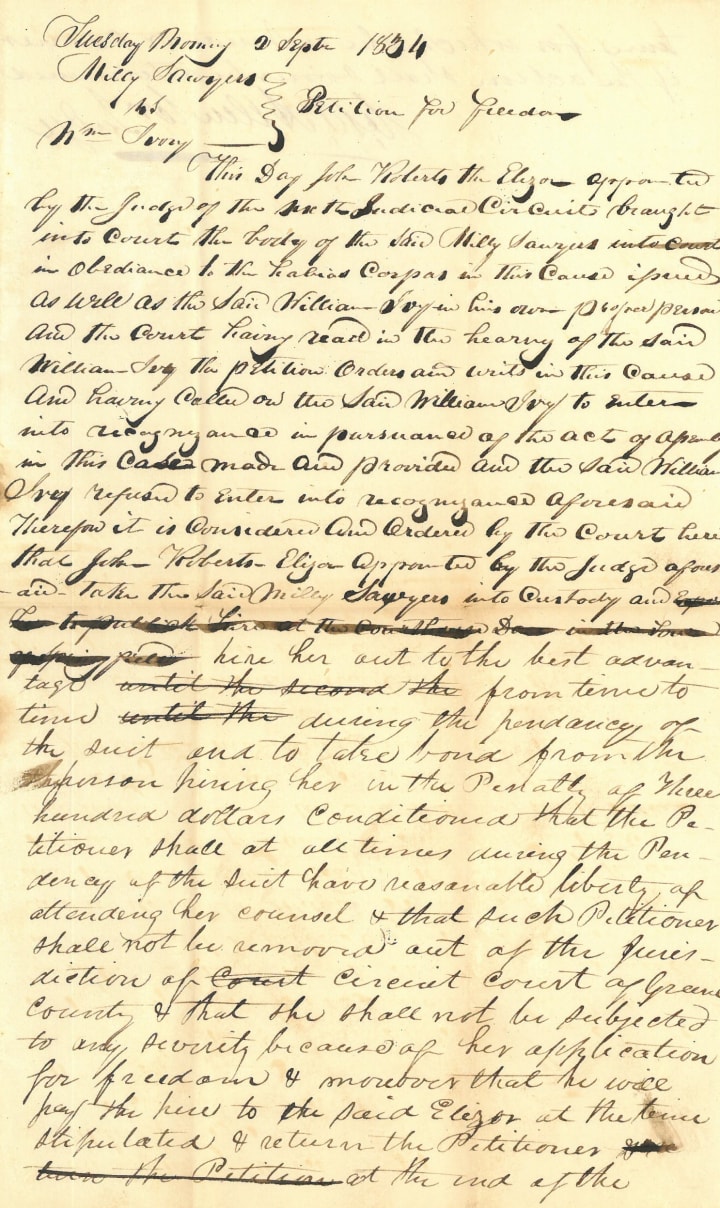 Milly Sawyers was an enslaved woman who filed a freedom suit, and won in Greene County Circuit Court in 1835. She had previously been taken to Ohio, a free-state, and as the law dictated at the time "once free, always free." She had sued previously for her freedom twice in St. Louis and her freedom suits were denied on both occasions. Imagine for a moment, an enslaved woman living in a time and place where her surrounding social and political ideologies all told her that she was lesser than, that her freedom was not a given right, and the audacity and bravery she had to possess to contest her enslaver, the court system, and the legal and political stalwarts of the nation THREE times.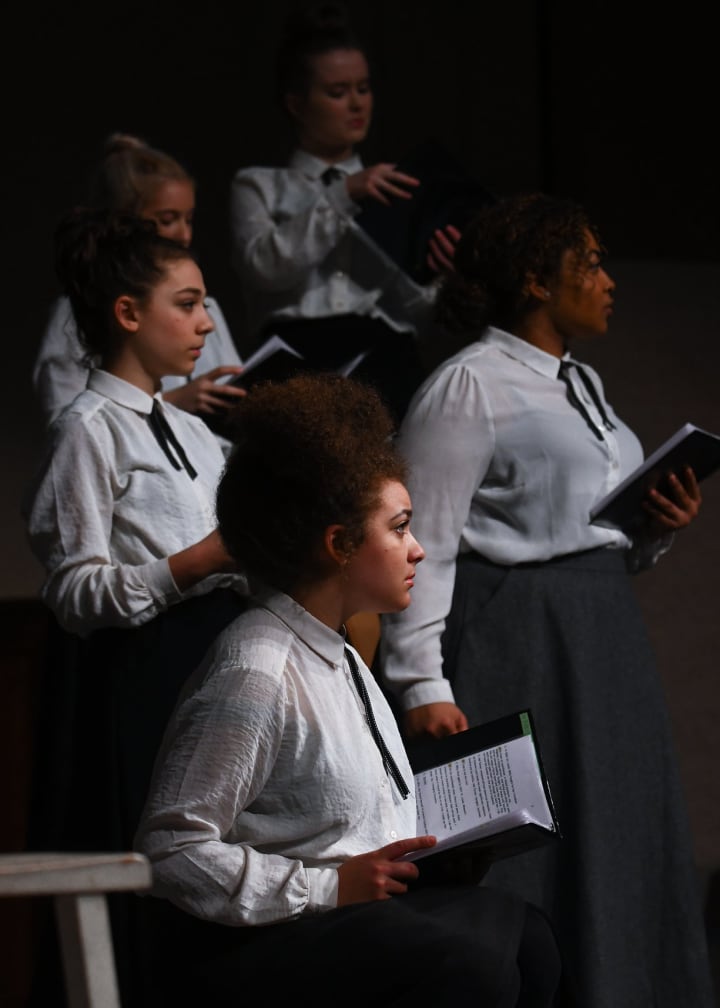 Springfield archivist, Connie Yen, uncovered the documents and journalist Giacomo "Jack" Bologna published a story about her in the Springfield News Leader. This is when my mother, Kendra Chappell, met Milly Sawyers and found herself changed forever. Milly's story went straight to her heart.
Kendra was a beloved high school theatre teacher for 32 years, and was in her final year of teaching before she retired. I watched her give home, meaning, and voice to a wildly diverse spectrum of kids, and plenty of them. She used theatre and the arts to teach compassion, community, confidence, social movements, environmental activism, local charity work, and, quite often, history.
Kendra collaborated with her students, and used Milly's story as a backbone to give shape to a script about the historical and legal curves of racial freedom, equality, and justice in this country. Their subsequent production, The Milly Project, was exceptional; a celebration of brave American heroes (often unsung), an unflinching expose of legal precedents throughout the centuries (both admirable and despicable), and a brilliant capture of the nature of fighting for racial equality, all too often one-step-forward and two-steps-back as political or social precedents face social backlash, division, and deeply held biases. In true fashion, The Milly Project, was met with both light and animosity.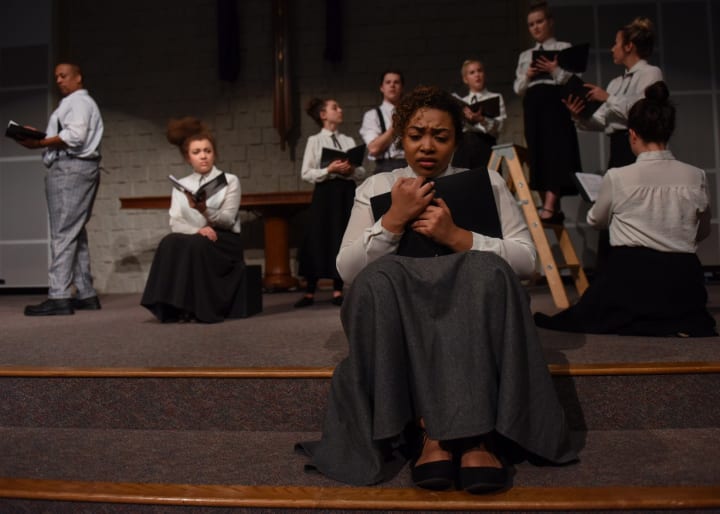 Immediately, the show was invited to perform for the Missouri Court of Appeals and trial lawyers, Southern District. In 2019, Missouri became a leading state in the effort to require judges and lawyers to obtain education credits every year in diversity and inclusion training. The Milly Project, along with a panel of judges for a talkback, was certified as such a training. Its historical walk through the justice system with the heartbeat of the persistent Milly Sawyers made it a powerful discussion piece. On the other hand, there was backlash as well, and Kendra's high school of 32 years "declined to approve all future performances," including the performance for the appellate court judges and trial lawyers of Missouri's Southern District.
My mother took her cue from Milly Sawyers and carried on.
She retired and brought the show with her as an independent production. The Milly Project and my mother have not ceased to amaze me since. The show has been requested and performed for a massive variety of venues; churches, community programs and organizations, schools, diversity programs, and increasingly more legal audiences across the state. I watch audiences weep during every performance, moved by the history that we do not tell, the deep lines of racial inequities, and the hope that hearing this story inspires. At this point, The Milly Project has been performed for every Missouri Supreme Court Judge on the bench and one such Missouri Supreme Court Judge actually told me, "I'm a Milly groupie" after seeing the production for a second time. During one of the diversity programs a young student of color stood up and asked, "Why don't I know this history?" Good question.
My mother continues to fight for this education, for racial equality, and for the legacy of Milly Sawyers. She finds herself facing continued resistance, socially justified racism, and other dark underbellies in our city and state. Privately, I can see the toll it takes on her. She is a true artist, and has always been moved from the heart. This side of humanity grates across her.
Publicly, she is unshakable and unstoppable. Our community has also risen in powerful and diverse ways to support this project and local heroines: Milly Sawyers and Kendra Chappell. In 2019, the Springfield NAACP awarded her the Drum Major Award for her work.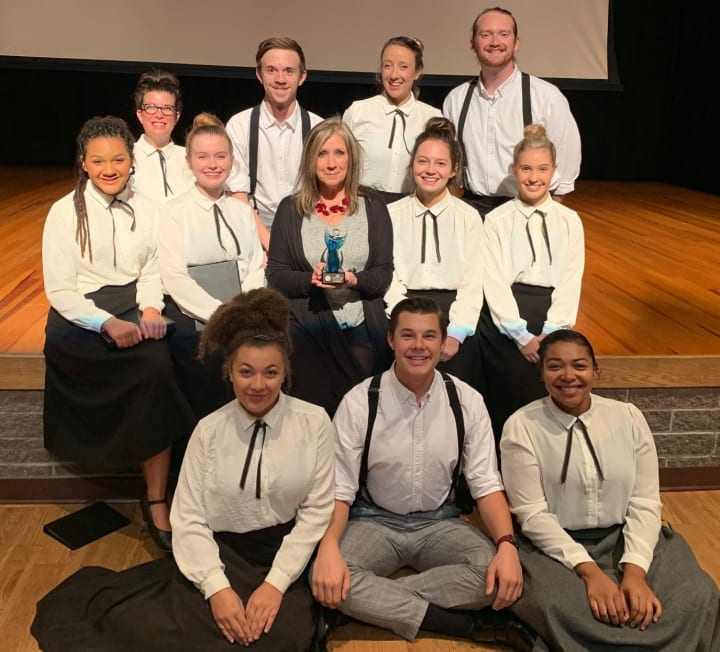 Our historical knowledge of the remainder of Milly's life is slim. The last known record of her is the indictment of 18 Springfield citizens in 1836 who mobbed the home she was harbored in after gaining her freedom and beat her publicly in our town square. Among the members of the mob were Springfield founders. Their names are well-remembered within our city, and preserved in schools, parks, street signs, the courthouse, and our local history museum. After this beating, there is no subsequent record of Milly. Perhaps she died from her injuries or perhaps she was able to make it further north and lead a long rebellious life. We do not know.
The remembrance and legacy my mother has created, however, continues to grow. Most recently, The Milly Project has been to perform in New Jersey for the 'National Consortium on Racial and Ethnic Fairness in Courts Annual Conference.' The Consortium brings together leaders of the highest courts in the country to share knowledge and inspire advances in racial and ethnic fairness in each state.
At some point, Milly Sawyers must have been tempted to run. She must have consistently battled the notion that the legal sentinels of the day would have never granted her freedom, but succumb to such notions she did not. She fought for her own human rights publicly and steadfastly. Because of this we were able to learn her story. Because of this a woman nearly two hundred years later found the inspiration and courage to raise her battle flag once more.
I can only imagine what Milly would think of the events that have transpired. That her late-found partner in equality has raised her story and told it across their shared city, state, and soon to State Supreme Court Justices from around the nation.
Milly Sawyers, I wish you could meet my mother. I believe you would have found a kindred spirit in her. Brave, bold, endlessly inspiring, and unwavering in the pursuit of human rights.
Further information on The Milly Project: