Interview with Fred Sweet, founder of La Jolla International Fashion Film Festival
We get an inside look with the man who creates one of the biggest celebrations of fashion as a form of art—Fred Sweet, the founder of La Jolla International Fashion Film Festival.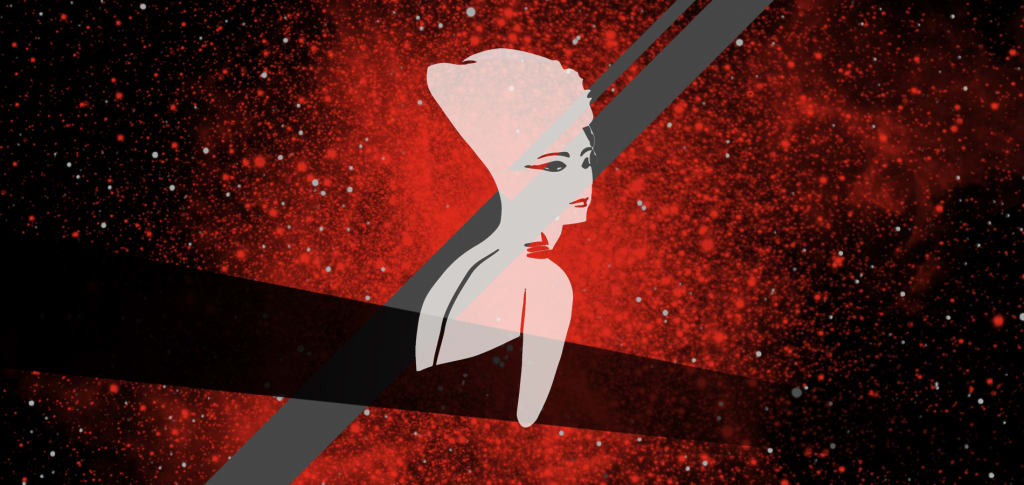 Via La Jolla Fashion Film Festival
Fred Sweet is passionate about all things fashion and film.
That's precisely why he created the La Jolla International Fashion Film Festival, and why his passion led to it becoming one of the greatest fashion film festivals in the world.
LJIFFF is for best in the world filmmakers and creators. It showcases the brilliant work done by creative professionals worldwide and gives them the opportunity to be recognized in the global marketplace.
Have you ever wondered what sparked him to create the festival, or what his philosophy on the art of couture really is? We were able to get a moment to talk to him, and what he said will blow you away.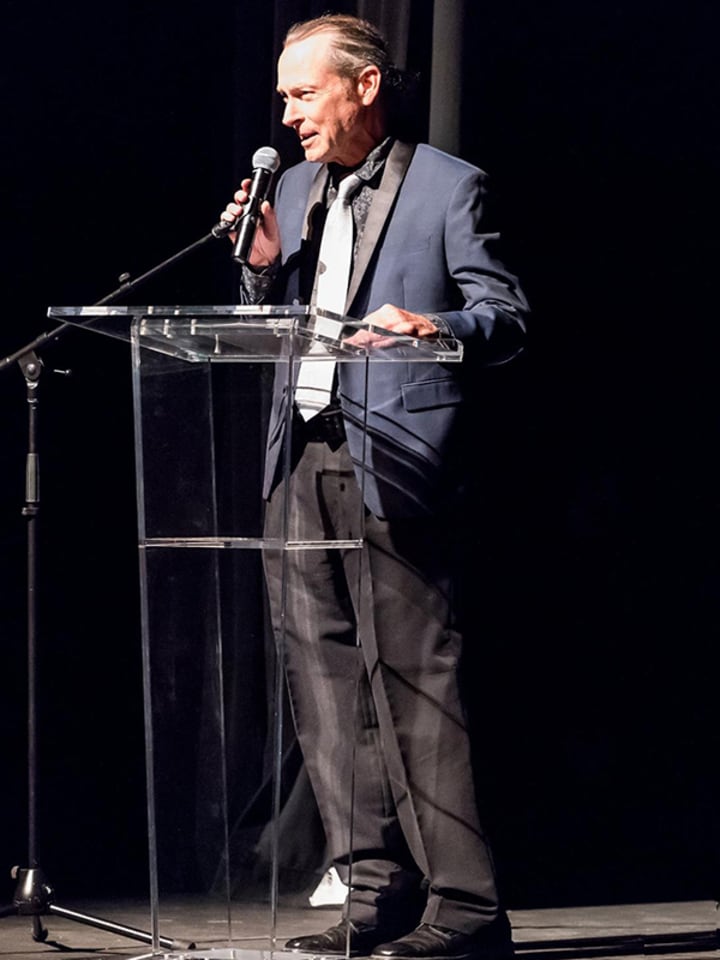 Viva: What is your depiction of fashion - and your definition of it?
Fred Sweet: I would say for most people there are two aspects to fashion: personal and aspirational. Everyone has a certain style they are comfortable with, these are the outfits they wear to work, go out, and hang around the house. Then there are the types of fashion they follow and/or would like to wear. These could be on websites, magazines, and videos. I think everyone appreciates the dazzling styles they see on the fashion week runways so this gives their fashion outlook a certain direction and interest. It's been said that fashion is the interface between our soul and the outside world. I think that is pretty accurate.
What exactly is a fashion film, and what qualifications do you look for in the submission process?
For La Jolla, our definition of a fashion film is a short film that is either commissioned by a fashion brand or prominently features fashion in the film. Of course, a film can have both.
Because of our close relationship with Hollywood we tend to gravitate to films with more a narrative or storyline aspect. We do, however, feature films that are strictly visual in nature. The best fashion films nowadays are really mini movies. Many have casts and crews of over 50 people. Pretty much gone are the days of the one camera, one model fashion film. I suppose they do still exist but it's getting more and more difficult for them to compete with what currently being produced.
What inspired you to start the fashion film festival? How has it grown into what it is today?
We started La Jolla 9 years ago when no one was really even using the term "fashion film" yet. I always had a personal interest in fashion on the internet so I was always going to all the early fashion websites. I remember how everyone thought it was a huge big deal when Ralph Lauren was the first designer to show a fashion show video on the web! Then, slowly, I started to notice all these small fashion video clips.
Looking back now, essentially what happened was the old editorial magazine fashion shoots which took up 5 or 6 pages of a fashion magazine migrated onto the web. Once that happened the still images were able to turn into moving images through the use of video. So fashion films really simply replaced the old magazine editorial shoot.
Now back to the start of La Jolla. At the time 9 years ago I told the staff of the modeling agency I own that I was going to contact some of the directors of these fashion clips and screen them on a big movie screen and have a party for us in La Jolla. Well, as you can imagine, in a modeling agency there are no secrets for too long, and everyone wanted to come! So I told everyone I was turning the event into a fashion film festival. And the rest, as they say, is history.
My vision for La Jolla has always been the same and I believe that is one of the reasons it's grown into the world's largest gathering of fashion film professionals in the world. Our mission is to empower, recognize, and support creative professionals worldwide lead independent lives with financial freedom. La Jolla has always been much more than a film festival that simply screens films and hands out awards. We are in partnership with our filmmaking community. We have the only year around weekly global update on our global creative community that keep us in touch with everyone almost on a daily basis. We encourage our filmmaking community to collaborate and support each other, and this vision has paid off in the past years with many, many new collaborations and films coming out of international productions that were born in La Jolla.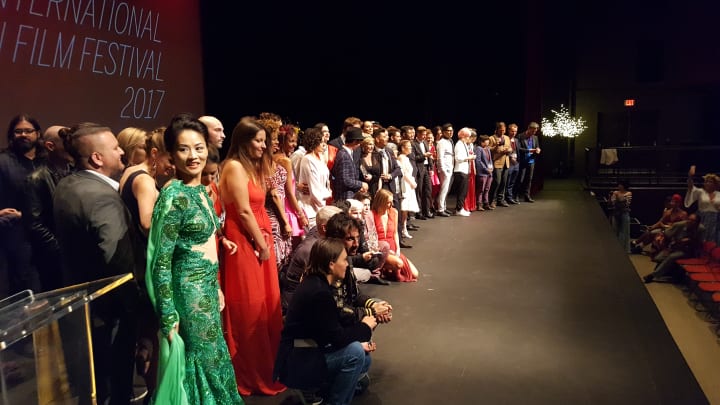 Briefly, how long does your team take to prepare for La Jolla?
La Jolla is a year around endeavor. We are in constant touch with our community all year long. As a participatory film festival and event it takes a lot of planning and execution. We have been called one of the most organized film festivals on earth, something we take particular pride in. We like to have a detailed and complete communication with our filmmakers so expectations are met and exceeded!
What designers do you tend to find yourself wearing the most?
I really have an eclectic taste when it comes to my outfits. I like the classic styling of Ralph Lauren, however the beautiful lines and tailoring of Armani are always something any man loves to be in. For my daily outfits I'm mostly with the fashion industry required black with a base of dark henleys.
What do you look for when picking winners?
Well, it's important to realize that La Jolla's winners are picked by one of the world's largest film festival juries with approximately 25 jurors from all over the world voting. I would say they tend to like emotionally driven films with great production values. With about 20 awards in competition, there is something for everyone in the creative community of filmmaking.
Where do you see this event in 10 years?
Maybe the best way to put it is to combine the celebrity fashion of New York Fashion Week, the industry leading status of Cannes, and exclusivity of the Met Ball. We do not intend, however, to ever lose the focus on our mission to empower independent creative professionals worldwide. La Jolla will always be providing a supportive venue for new creative professionals to get recognized in the global marketplace.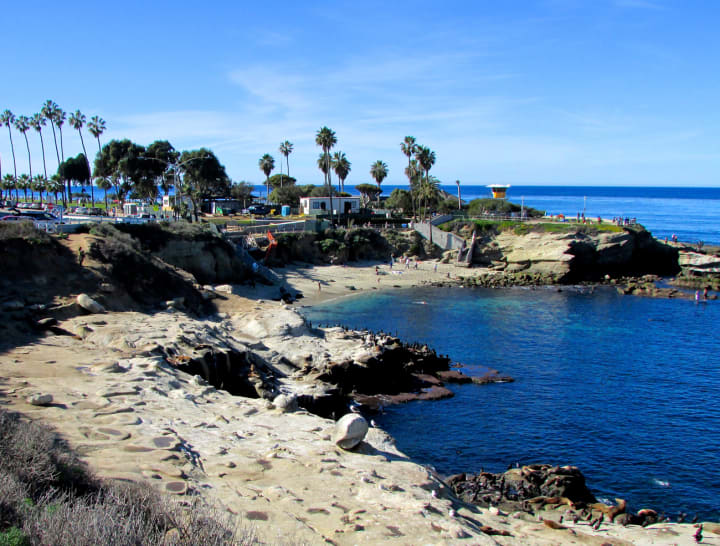 What do you enjoy most about the festival?
One of the things people at the festival say the most to me "I love the fabulous great energy here"! And I really think it's true. We very specifically cultivate an atmosphere of positivity and support. As one of the largest private film festivals in the world, we are invitation only, we have been able to provide a festival setting that is free from brand signage and in your face promotions. It all adds up to a fabulous immersive experience for our guests.We are also always doing new things and presenting new experiences for our guests which makes it very rewarding for me personally. This year in addition to our art installations, screenings, seminars and panels, red carpet, awards, and after parties, we have added a musical!
Top favorite films of all time, go!
I do get asked this question quite a bit. I feel a better approach is for me to give you a few of the iconic films in our rather recently created industry:
Remember Nowby Karl Lagerfeld is a classic. Filmed in St. Tropez with many celebrities, stars, and beautiful people, the film epitomizes Karl's personal philosophy of life, which is to live for the now. He even makes a cameo appearance at the very end.
Probably one of the most groundbreaking fashion films of all time is Bruno Aveillan's Journey Series for Louis Vuitton. Although showing virtually no brand product from Louis Vuitton, the film with it's stunning cinematography and timeless message redefined what a fashion film could be and still influences filmmakers today.
Reaching all the way back to 2010 there is Bruce Weber's Ain't Nothing Like the Real Thing for Yves Saint Laurent. This film with it's storyline, nakedness, and fantastic editing remains one of the classics over the years.
Kiss of the Siren by Viktorija Pashuta & Miguel Gauthier is also one that has stood the test of time. Great production values, excellent casting, and a spellbinding storyline has dazzled views ever since it's premier in La Jolla in 2014. The dramatic ending is also something we can all relate to.
What experiences at the festival will you never forget?
The one that comes quickly to mind actually happened during the second festival back in 2011. It was at the very end of the festival and then, as in now, our tradition is to call me up on stage to say a few words to wrap things up.
Well, when I walked out on stage, the lights were very bright and I couldn't see well into the audience. After a few seconds I was able to make out that they were all standing and clapping. So I thought to myself, "Why are all these people standing and what are they clapping about? Maybe I had come out at the wrong time?" Then I realized that they were giving me standing ovation. I was a little overwhelmed, I hope everyone gets to experience something like that once in their lives.
Keep up to date with La Jolla International Fashion Film Festival on Twitter
For news & what's trending visit http://www.ljfff.com/
Reader insights
Outstanding
Excellent work. Looking forward to reading more!
Top insights
Compelling and original writing

Creative use of language & vocab

Excellent storytelling

Original narrative & well developed characters

Eye opening

Niche topic & fresh perspectives
Add your insights