I'm a woman, that's my superpower
a testimony of admiration for all women around the world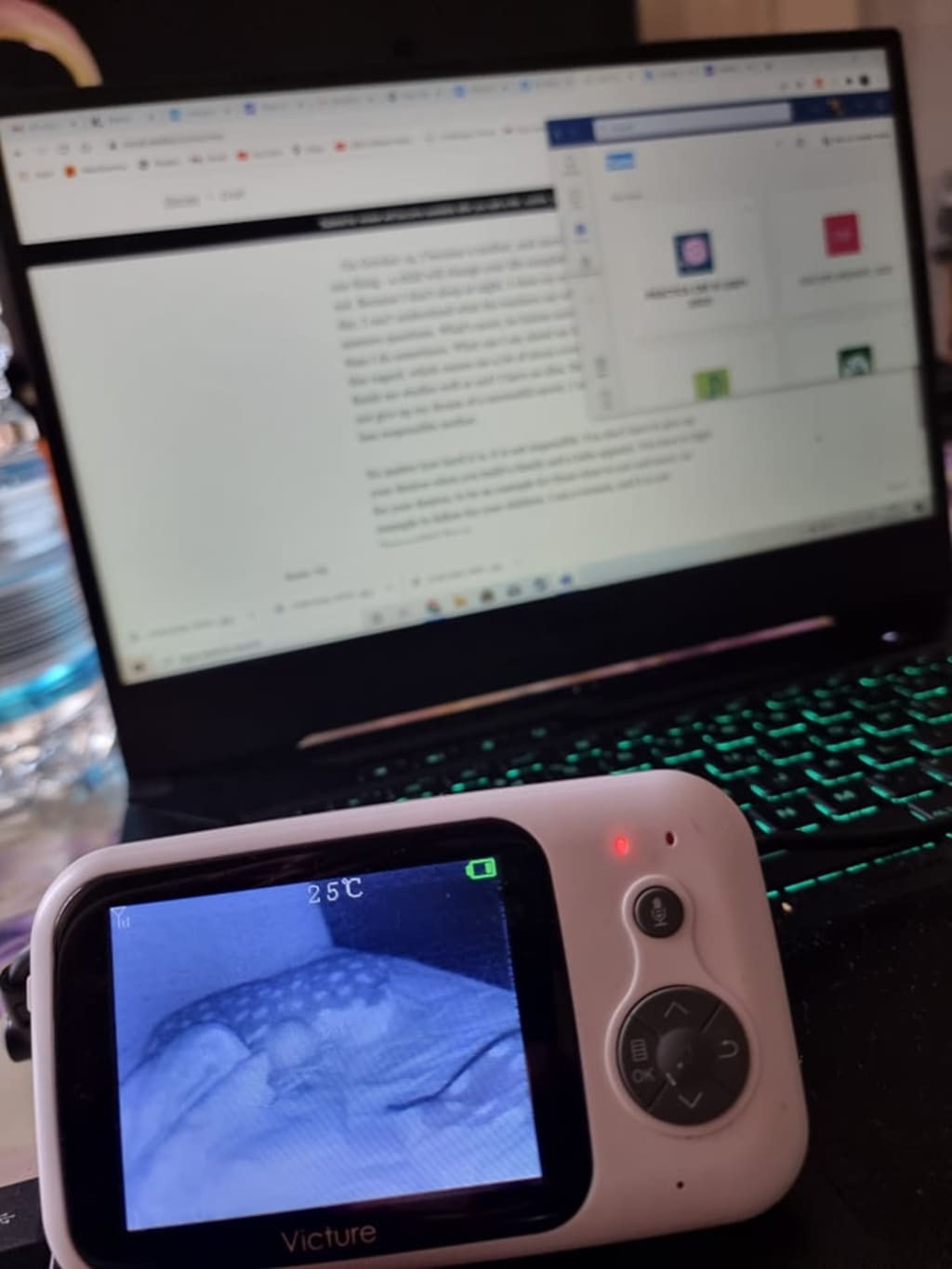 I'm a student, a women, I'm 22 years old now and sometimes I feel like I'm taking on too many responsibilities. The pandemic caught me when I was in my first year of college, the second semester. Since then my whole life has changed completely, it has become as I never expected.
Online courses were the reason why I was able to leave the Republic of Moldova in October 2020 without giving up my studies. Brexit, marriage, pandemic, love ... these are the factors that brought me to the UK with my husband. I really wanted a job here, I applied daily to different sites, to positions in different fields of activity, regardless of working conditions, because the only thing I was sure of was that I would go crazy if I stay out of work for a long time.
It was only on February 9, 2021 that I went out to work, I was tidying up some offices from the beginning, and in a few weeks I became more of a secretary, doing various activities related to documents. On February 26, I found out I was pregnant. "Well, didn't you know that when a woman and a man get married, children can appear?" Those were my mother's words when I called her in tears. "My career is over, I say goodbye to my figure and freedom, I will soon become boring and without a future." That was exactly my thoughts at the time. "Good luck to me though that we're in a pandemic and studying only online" I was hoping I could finish my degree and not give up on my dream of being a successful PR-st.
Work started at 8 o'clock, at 7:30 I was already there. With my headphones in my ears all day, I would run around after the connection so that I could present the projects or answer. And honestly, the connection was terribly weak. Nausea, swollen legs, unexplained cravings. Documents, many obligations, requirements from bosses that I had to fulfill well. Seminars, courses, homework and a great desire to be an exemplary student in any situation. After work I had to cook, tidy and have all my clothes washed and arranged well (my husband often told me to take a break, but in vain) my orderly nature exhausted my body every day.These were the conditions that surrounded me every day and totally exhausted me. However, I somehow managed to have no arrears, to be a good worker and a very energetic "future mother". In July, however, I quit my job, I couldn't sleep at night, the excessive heat created hell days for me, and not even the fan saved me.
I usually fell asleep around 5 in the morning, and at night I would look at the attic or the walls, and that without jokes. It's good that we don't study in the summer, I thought, because I would have lost all my classes because I woke up at noon. I also found a hobby, writing on a site for writers, a good way to get rid of stress, being alone all day. I was also going to the gym, naively hoping that this way I would feel better. I gave up 8 months, even fast walking became something extreme for me then.
I was hoping that the birth of a child would not change my lifestyle and my daily schedule, that I would be able to be active in any course as if nothing had changed. What dreams did I have ...
On October 19, I became a mother, and since then I have understood one thing - a child will change your life completely, whether you like it or not. Because I don't sleep at night, I close my eyes during class during the day, I can't understand what the teachers say when the child cries or answers questions. What's more, he listens more carefully to my teachers than I do sometimes. What can I say about my license, I'm totally lost in this regard, which causes me a lot of stress every day. Will I be able to finish my studies well or not? I have no idea. But one thing is for sure, I will not give up my dream of a successful career, I am not going to be weak or a less responsible mother.
Now my child is almost 5 months old, I cooked a snack for my husband in the morning, I was present for a 2 hour class, I tidied up the apartment, I changed the baby a few times and I washed the clothes and arranged them in the closet. I finish writing and I make a mask for my face while my baby sleeps...
And I'm sure that's what all mothers, all women do. It doesn't matter if she has enough time, a woman can do 10 things at the same time and she will never complain that she is too tired.
No matter how hard it is, it is not impossible. You don't have to give up your desires when you build a family and a baby appears. You have to fight for your desires, to be an example for those close to you and more, an example to follow for your children. I am a woman, and it is not "impossible" for us.
About the Creator
Communication and public relations student, Moldova
Instagram profile: maria.ostasevici;
mother of two awesome Dobermans.
BEST VERSION OF YOURSELF- THAT'S TRULY EPIC
Reader insights
Be the first to share your insights about this piece.
Add your insights