How to Go About Planning the Ideal Visit to Dubai
Experience a Truly Fabulous City in the UAE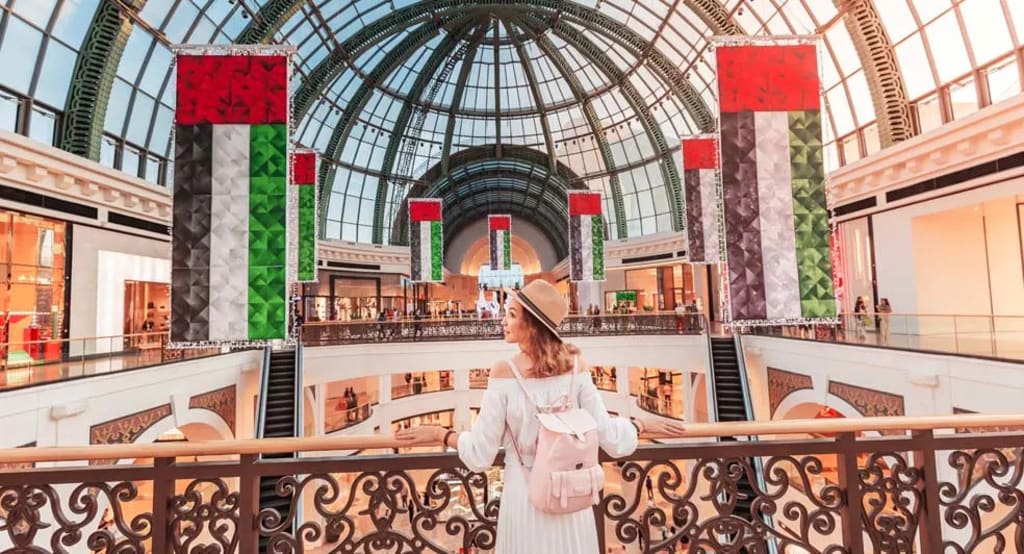 Image via Avani Ibn Battuta Dubai Hotel
Undoubtedly, Dubai would be a city of striking contrasts. Here, you would encounter towering modern skyscrapers that would be very different from traditional marketplaces, and modern urban features that contrast with engrossing historical attractions. There would, in fact, be a great deal for the discerning travellers to see and experience in this captivating Middle Eastern city. Some suggestions for planning a visit to this enchanting destination are provided below. 
Consider the time to visit 
Although it would be quite possible to visit Dubai at any time of the year, if you seek the most pleasant weather, the months of winter would be an attractive period; of note in particular, would be the months from November to February. However, you can enjoy what this city has to offer during the hot season as well which would stretch from June through September; thankfully, accommodations and many of the indoor attractions like malls would feature blissful air conditioning! 
Know how to get about 
Travelling by taxi would be a popular and convenient way of making your way around Dubai. That said, you would also have the option of renting a car and travelling independently, which would save time. You would have the opportunity to use the Dubai Metro for your travels as well; however, this option may not be as useful for visiting the newer parts of the city. Another option would be using the system of buses which would take you to many parts of Dubai. Finally, for a more unique mode of transport, consider taking a ride on a wooden abra boat which will be an enthralling experience. 
Experience the things to do 
As you might expect, there would be a host of interesting things to do in Dubai. An amazing experience in the city would be visiting Ski Dubai where you could try out your skiing, snowboarding and bobsledding skills! Another splendid local highlight would be ascending the Burj Khalifa, the world's tallest building and taking in the spectacular views from its observation deck. Meanwhile, culture lovers would be captivated at the Global Village where you would find pavilions representing an array of cultures from across the world. Naturally, taking a desert safari would be an essential local experience, on which you could engage in activities like dune bashing, quad biking and sandboarding. 
Go shopping 
Dubai would also be rightfully renowned for its alluring shopping opportunities. Make sure to visit Dubai Mall, one of the world's biggest shopping centres where you would also find an Olympic-sized ice rink and a huge aquarium. Another shopping highlight would be the Mall of the Emirates which would be known for its shopping and dining options, cinema complex and the previously mentioned Ski Dubai. You may also visit the captivating Ibn Battuta Mall which happens to be themed on the travels of Ibn Battuta, the renowned adventurer. One of the Sheikh Zayed Road Dubai hotels to consider which is located next to this mall would be Avani Ibn Battuta Dubai Hotel. 
Dine at the restaurants 
Naturally, there would be a variety of appealing restaurants where you could enjoy quality dining in Dubai. You may take the opportunity to experience Al Farooj Al Shami Restaurant which is known for its Syrian specialties which would include delicious appetizers, grilled meats and freshly prepared sauces. Another establishment that would delight the discerning diner would be Al Khayma Heritage Restaurant which would present delectable dishes and distinctive décor. On the other hand, Comptoir 102 would be an organic café where you could enjoy a range of healthy foods. 
Visit the neighbourhoods 
There would be several fascinating neighbourhoods to visit in Dubai as well. Old Dubai would draw the interest of the culture lover with its engrossing traditional buildings and souks. Meanwhile, Downtown Dubai would appeal to shoppers and those who seek urban attractions. You are sure to enjoy a leisurely stroll at Dubai Marina or Jumeirah Beach Residences where fun amidst the sun, sea and sand beckons. Another attractive locality to visit would be Palm Jumeirah, a stunning artificial island with upscale attractions as well.
Reader insights
Be the first to share your insights about this piece.
Add your insights