How do you travel around Khao Lak
Khao Lak Travel Guide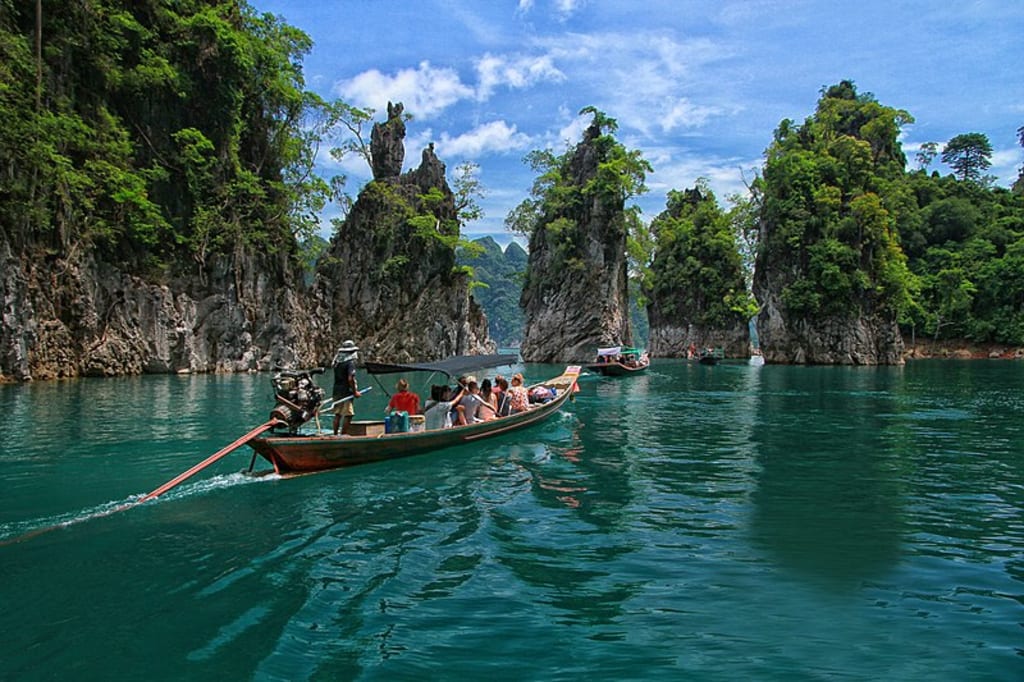 Image via Wikimedia Commons
Khao Lak is a lovely beach town with a charm of its own. Those who love serene beach holidays will fall in love with this place. But as is the case with much of Southern Thailand, Khao Lak is not exactly blessed with public transport. In this article, we talk about getting around Khao Lak and how to enjoy your time there.
How to get to Khao Lak from Phuket?
Out of all the things to do in Khao Lak, getting from the Phuket Airport to your resort would be the easiest to manage. It only takes about 1.5 hours to travel from Phuket International Airport to Khao Lak. The easiest way to get there is to find a private transfer. If you plan on booking accommodation at a hotel like the Avani+ Khao Lak Resort, ask the management if they can arrange transport from the airport. If you are trying to save money, there is a bus going to Khao Lak, but it can take up to 3 hours to get there.
How to get around in Khoa Lak?
Khao Lak is spread out widely and you only have a few transport options. You can use local songthaews to get around. But the times are irregular and most wrap up for the day after 6 pm. The most convenient way to travel in the area is to rent your own car or motorbike. You'll need your international driving license. If you rent a motorbike, always keep your belongings in a bag strapped to your chest. However, unless you are an experienced biker, a motorbike is not a safe option. You can sidestep the transport problem if you stay around the resort and find things to do in that area.
How to enjoy the Bang Niang market in Khao Lak?
The Bang Niang market is located just 10 minutes away from Bang Niang Beach. The market opens on Mondays, Wednesdays, and Saturdays from around 9 30 pm. The best time to visit the market however is after dusk. The market really comes into its own at night, creating an energetic atmosphere. You can savour some local dishes, grab a tiger beer or local drink and shop for souvenirs. They even have special mojitos for just about 60 Baht. Take your time to drink in the atmosphere and feast on good food, drinks, and the pulsating vibe.
How to enjoy the sea in Khao Lak?
You can simply lounge about the beach on a yoga mat, with occasional dips in the salty depths. You can even pack a picnic and take it to the beach. Khao Lak is famous for diving and snorkelling. There are shipwrecks to explore and sea creatures thriving in the warm waters. You'll find whale sharks, manta rays and many-hued fish.
How to enjoy the Khao Lak National Park
It is a relatively small beach destination, but Khao Lak has its own National Park. The Khao Lak-Lam Ru begins near the Andaman seas and stretches 125 sq ft. There are plenty of birds and wild animals living in the park. You'll find flying lemurs, hornbills, and lazy monitor lizards. You can hire a guide to take you on a hike along the rainforest.
How to go on an island tour?
Khao Lak is located near two stunning island groups called Surin and Similan Islands. These are just a short boat ride away from Khao Lak. You can go on a boat tour for a day to enjoy the little islands. You can go island hopping and go on a hike to the Sail Rock viewpoint. You can get in some snorkelling during the day as well.
Reader insights
Be the first to share your insights about this piece.
Add your insights