Her Strength is Built in Baths.
The art of soaking.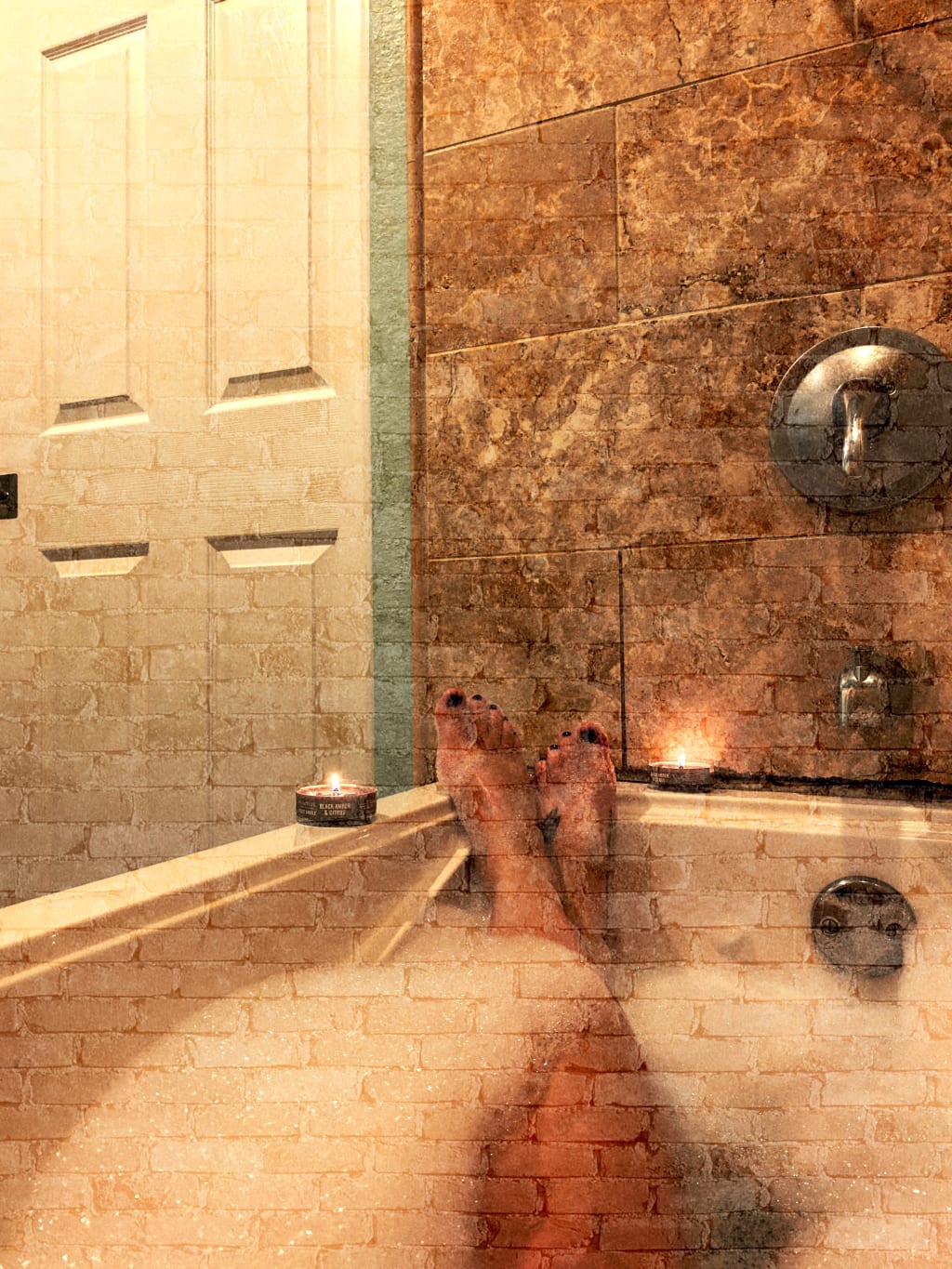 "When surrounded by the cares of the world, she bathes; she washes the worries and works away."
The art of bathing has been around for a very long time. We could follow it back to nomadic tribes who would submerge themselves in natural hot springs to bring healing and peace to their bodies. Somehow, it beckoned them to soak in its elements and even call truce in a survival of the fittest culture where only the strong survived. Sometimes, only these places offered peace, unity and healing amongst enemies and war. The art of bathing has always been a place where even the most barbaric can harness peace and let the worries of this world vanish for a moment, so I choose to glean from history and partake in this art as much as I can.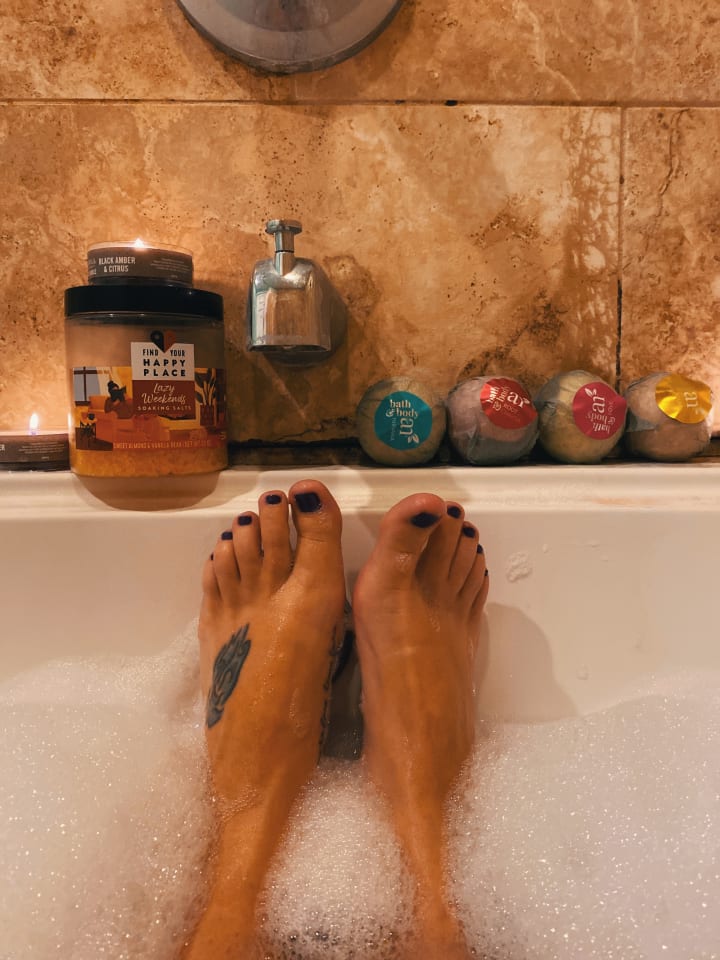 There's something cleansing about ending your day in a tub filled with warm water, something significant about letting the cares and tasks of the day be smothered by a blanket of warmth that encircles you and holds you for a while. We all need to be held, so bathing has become a daily project of mine. I'm not talking about my daily shower for the sake of hygiene. I'm talking about a planned experience every evening to relax and let the stresses of the day drown in the glorious feeling that meets me in the tub. It doesn't have to be fancy either…I don't need the added bath salts, candles, bubbles etc… although they are used at times to enhance my experience and I do love them. It's the hot water that does the trick. The idiom "to be in hot water" has a whole other connotation to me. I beg of you please put me there—I want to be in hot water.
I look forward to being in hot water. I plan vacations and experiences around "hot" water. It's one of my most loved activities. For many reasons really…but for one—it's the one place that really "slows" this busybody down. There's nothing else to do but lounge. I can't "find" something else that "needs" to be done. It forces me to relax! I have to stop cleaning, doing laundry, dishes, and any other real work for that matter, and I'm the kind of person that needs to be forced to stop and relax.
It's also the one place that I get to be (mostly) alone. I have to say mostly because I have two "littles" that love baths too and on occasion they beg to get in. However, it is my secluded island in a house of nine. I can go here and unplug from reality. I can go here to think, to dream or just to rest and recharge. Undisturbed, I soak in the sound of running water, then the quiet sets in and I drift into tranquillity to find a healthier me.
I can spend an hour or two finding her; if it's the latter I may have had to refill the bath with hot water again. Nevertheless, she emerges stronger, better and more whole, and there is research to prove it. Did you know that bathing has psychological effects that bring comfort and security that can even help fight depression? The art of bathing doesn't just wash over our exterior, but our interior, cleansing our minds from the burdens of the day. When finished, I emerge with a renewed mind, mentally stronger and ready to engage life. Not only do I emerge mentally ready; physically I have been rejuvenated. My circulation has increased, blood is more oxygenated, and my heart is healthier—in more than one way. I have finally found that healthier me.
body
I'm a mother of 5, wife and teacher. I love creating conversations with words. I believe words are powerful things that can inspire action. If you can't "do", you can still create action with your words!
Receive stories by Natalie Stover in

your feed