Halloween Hotness 2
A Day of Treats & Body Positivity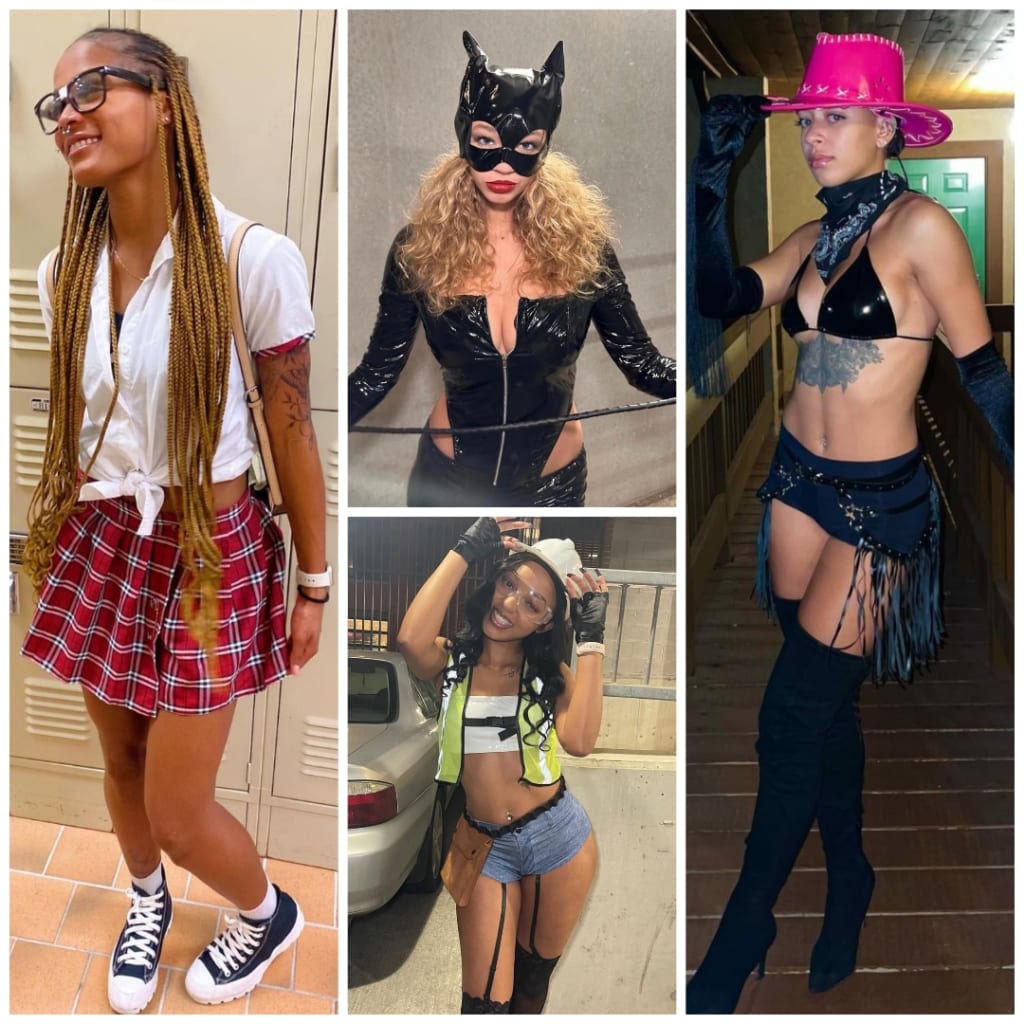 The following feature is brought to you by the Prolific Sports page on TikTok. Follow the best in women's sports including track and field, basketball, volleyball, soccer and more for the 2022-23 collegiate season on TikTok by clicking the link below.
Happy Halloween. Last time we called 2021, the "Sexiest Halloween of All-Time." This year instead of one Halloween piece we're dropping a series of interviews as well as featuring our favorite women in sports and entertainment as well as their costumes!
Diamond Riley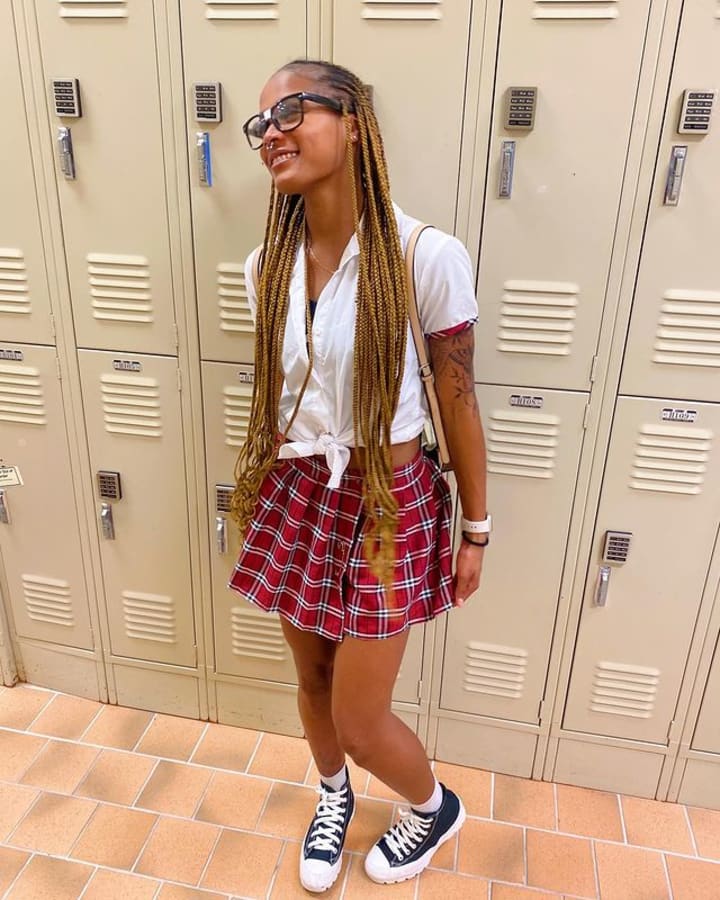 An all-conference performer Diamond Riley is a jumper at Northern Illinois University. The St. Louis, Missouri native gave us a little time during a fun-filled Halloween weekend to share her experience.
Winners Only: You were a schoolgirl this year. What does it take to stand out in a costume that's so popular
Diamond Riley: I would say you have to be confident in whichever look you're trying to achieve [laughs]. Sorry I'm not big on giving advice and stuff.
For those who might not know, give them a glimpse on what makes Halloween in college so different. You guys look like you're having the time of your lives.
What makes Halloween in college so different is the environment around you because everyone is trying to enjoy themselves and have fun as well. Also, you will be a bit older now so you can spice things up a little if you'd like.
Body positivity seems to be a major thing on Halloween. People of all sizes find the courage to show more skin. Do you think that has become as much about Halloween as the candy and spookiness?
I can say it has because college students and adults aren't in it for the candy anymore [laughs]. Also, Halloween is a day to dress up however you would like in your own way and style.
Is there a costume that you haven't done yet but are excited to try in the future?
A Costume I haven't tried yet and would like to in the future would probably be a Chucky Doll.
Tell us what Halloween at Northern Illinois is like and the wildest thing you've seen so far this weekend?
Halloween at Northern Illinois is very Epic. We know how to turn up and engage with one another while even make new friends in the process. The wildest thing I saw this weekend is someone being carried out on a stretcher, passed out from drinkin' too much I guess.
Ouch. That's sucky. Well we're glad you're good and healthy. You make sure you go get some medals this season!
Thank You and that's the goal. Gotta get on the board first!
Key Gibson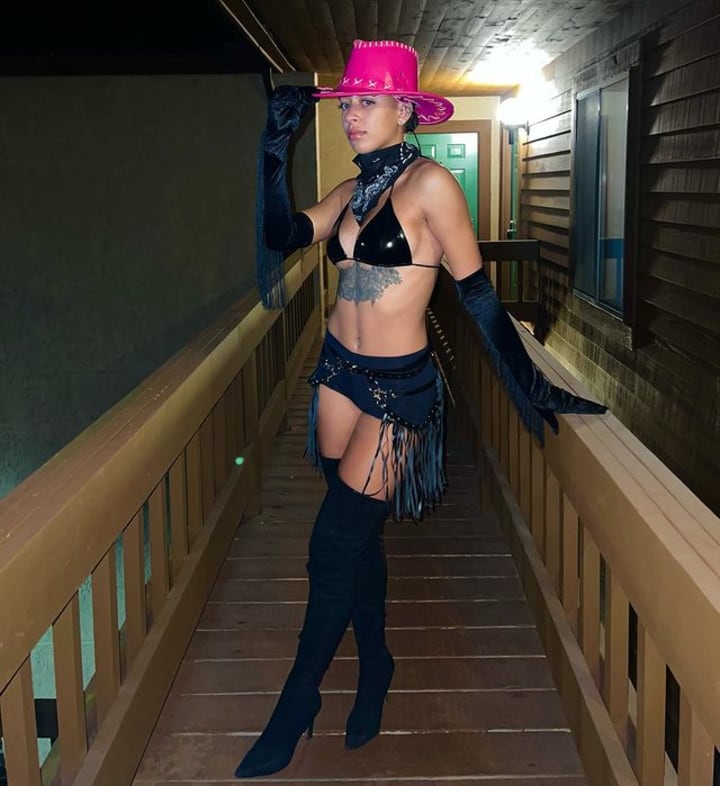 Yes, her collegiate career is in the rearview but Key Gibson is still in the front. The Mid-American conference champion sprinter who competed for Eastern Michigan took us to the Wild West and was arguably the hottest cowgirl of the season.
Lex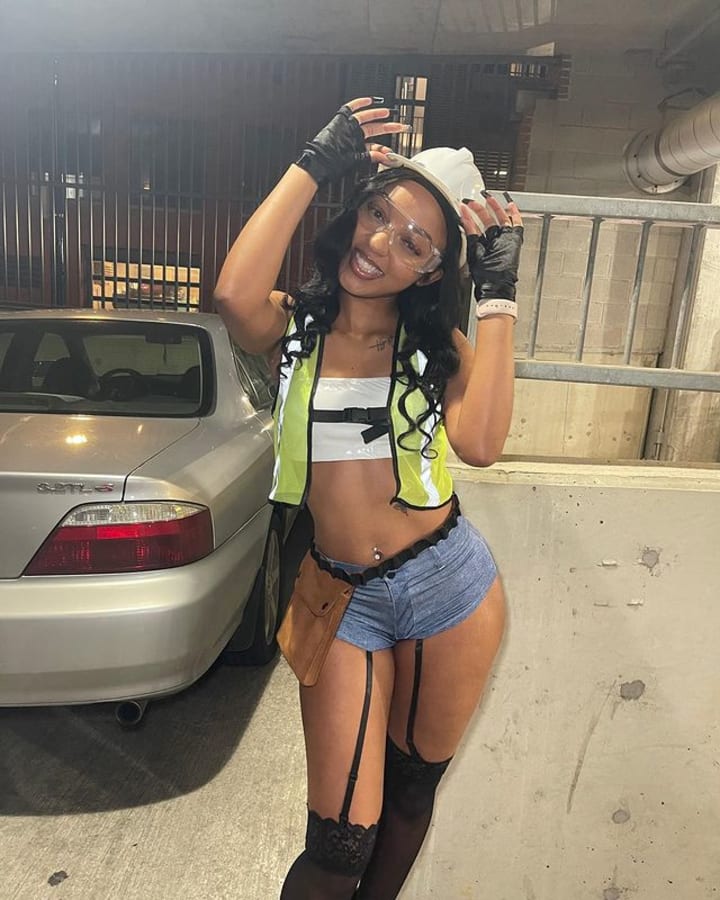 We saw various women try to pull off the construction look, but leave it to Lex, to do it the best. The social media star has built a strong foundation on TikTok with 347,200 followers and 67,300 more of them on Instagram.
Hannah Sadler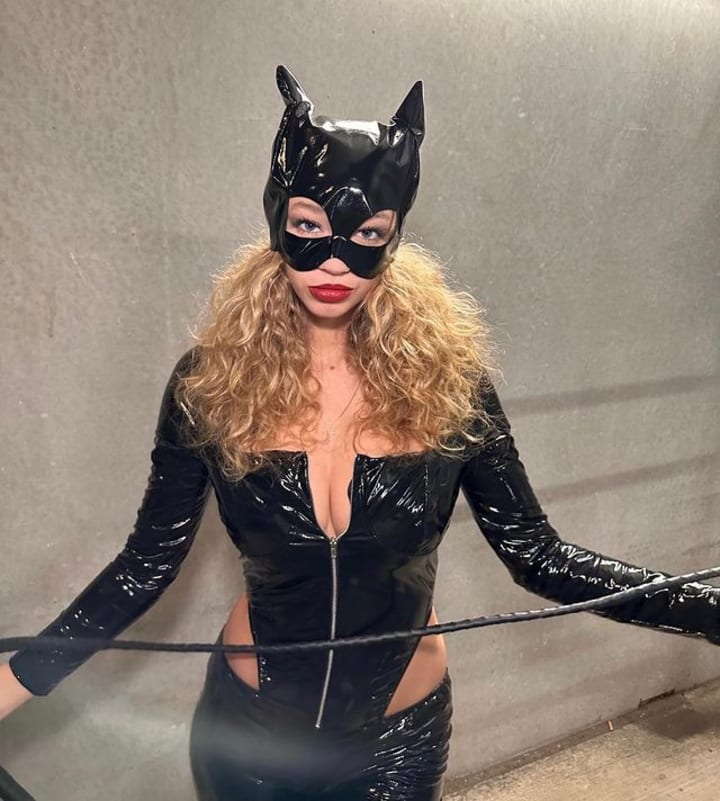 Georgia State basketball star, social media sports darling and Ursula Wiedmann model, Hannah Sadler purrs as Catwoman this Halloween. Armed with a faithful 22,800 followers on Instagram, the supermodel in the making prepares to start her hoops season, showcasing her strong shot blocking talents.
Reader insights
Be the first to share your insights about this piece.
Add your insights