Halloween Hotness
A Day of Treats & Body Positivity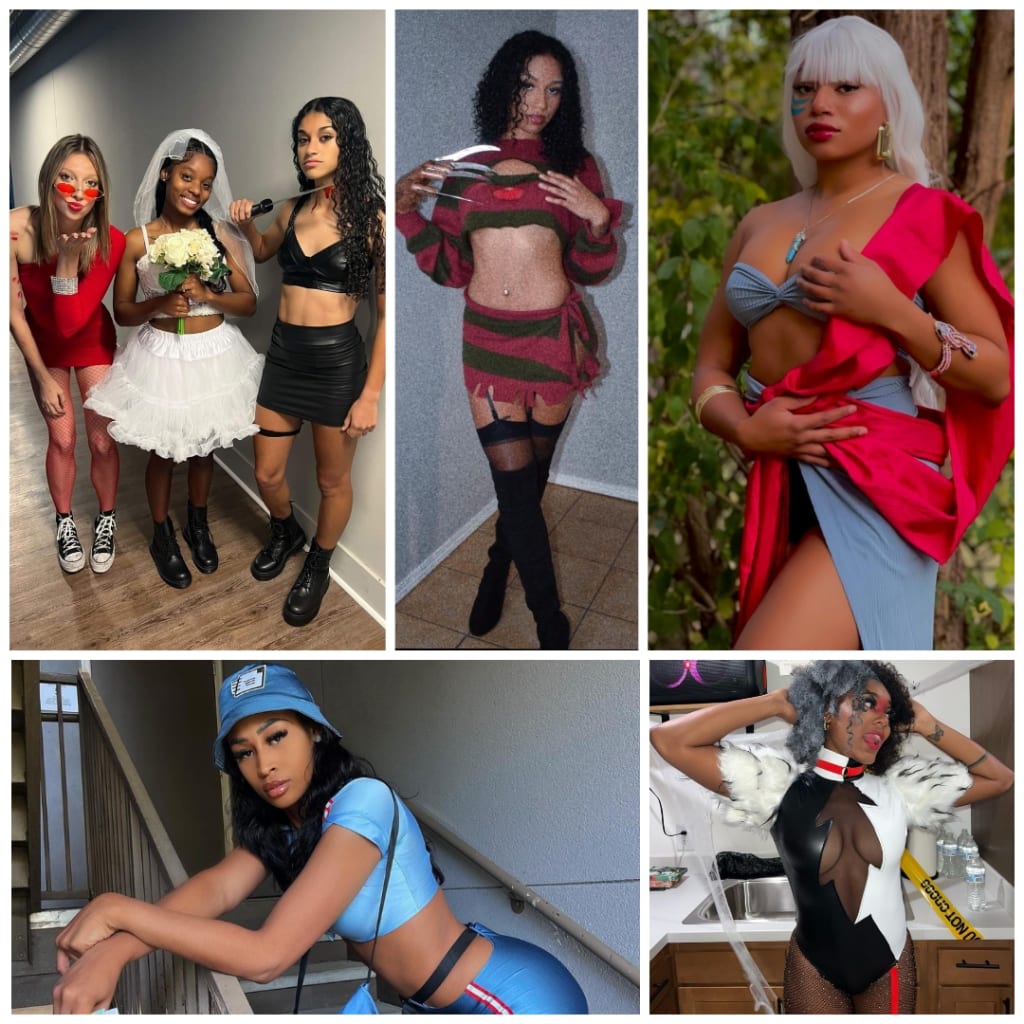 The following feature is brought to you by the Prolific Sports page on TikTok. Follow the best in women's sports including track and field, basketball, volleyball, soccer and more for the 2022-23 collegiate season on TikTok by clicking the link below.
Happy Halloween. Last time we called 2021, the "Sexiest Halloween of All-Time." This year instead of one Halloween piece we're dropping a series of interviews as well as featuring our favorite women in sports and entertainment as well as their costumes!
Camiyah James
Camiyah James is a jumper who previously competed at Central Michigan University. After one year, she has since transferred to the University of Cincinnati, where she will continue her collegiate career. We caught up with James to discuss her Halloween costume and experience on the campus of her new school.
Winners Only: What did you dress as this year?
Camiyah James: I dressed as a bride.
Did you see a lot of other brides on your campus this year?
No I did not, I was the only one.
Quickly describe what Halloween is like for college students. What's the most fun about it and what makes it different than any other time in life.
Halloween for college students is nothing but fun and you even get to see how creative people get.
Did you do Halloween while you were at Central Michigan? If so which was more fun, Cincinnati or Central Michigan? We're there any major differences?
I did do Halloween at Central Michigan and Cincinnati was more fun. There were major differences. It is more ethnically diverse at Cincinnati and this is my hometown, so I get to party with my friends.
Halloween seems to be a time where people are more confident wearing more revealing things. Do you feel the holiday has become a bit of a celebration for body positivity for all kinds of physiques?
Yeah, it could be a celebration for body positivity, but I feel as though everyone will wear what they want to wear no matter what holiday.
It should be that way, but it seems Halloween allows folks to have more fun and use less judgement upon others. Thanks for your time and go out there and win some medals Camiyah next season.
Thank you for asking me the questions and yessir!
Kayla Thompson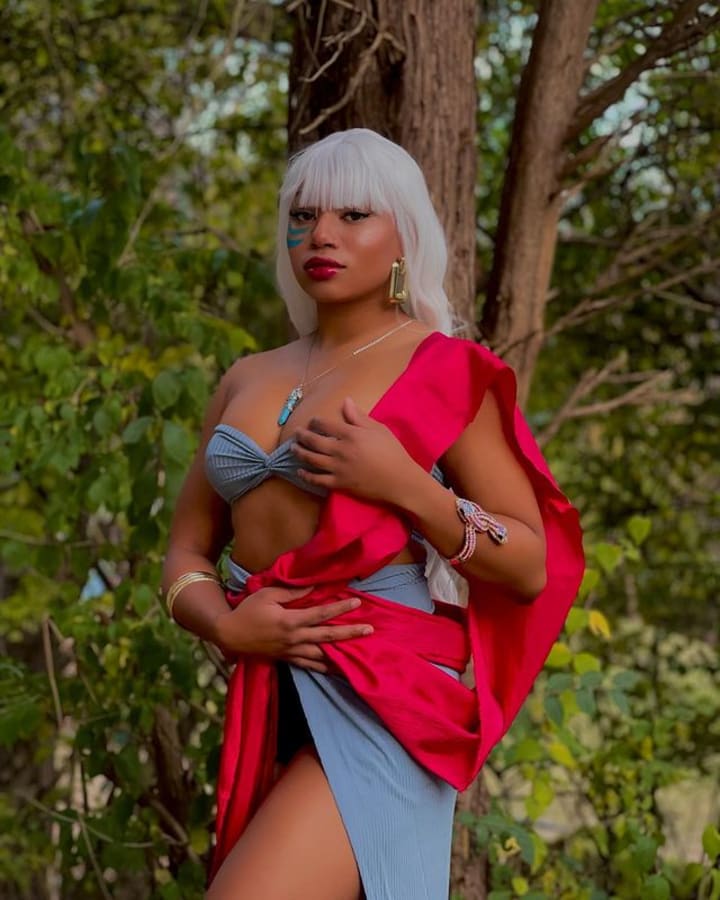 Our favorite Horizon League champion is retired from the sport but she's still got it when it comes to Halloween. This year, the former Northern Kentucky hurdler cosplayed as Kida Nedakh of Disney's "Atlantis" series.
Darci Khan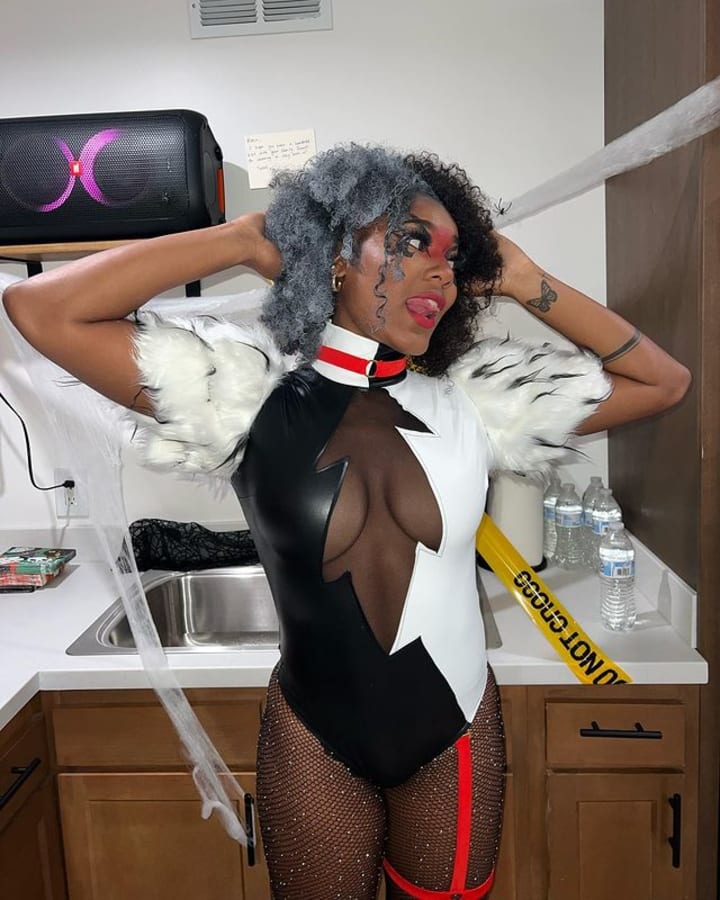 A former Kentucky Wildcat, Darci Khan is now a hurdler at Howard. Last Halloween, Khan was a spooky clown, this year she thrills us with her new aged interpretation of Cruella de Vil.
Zuri Smith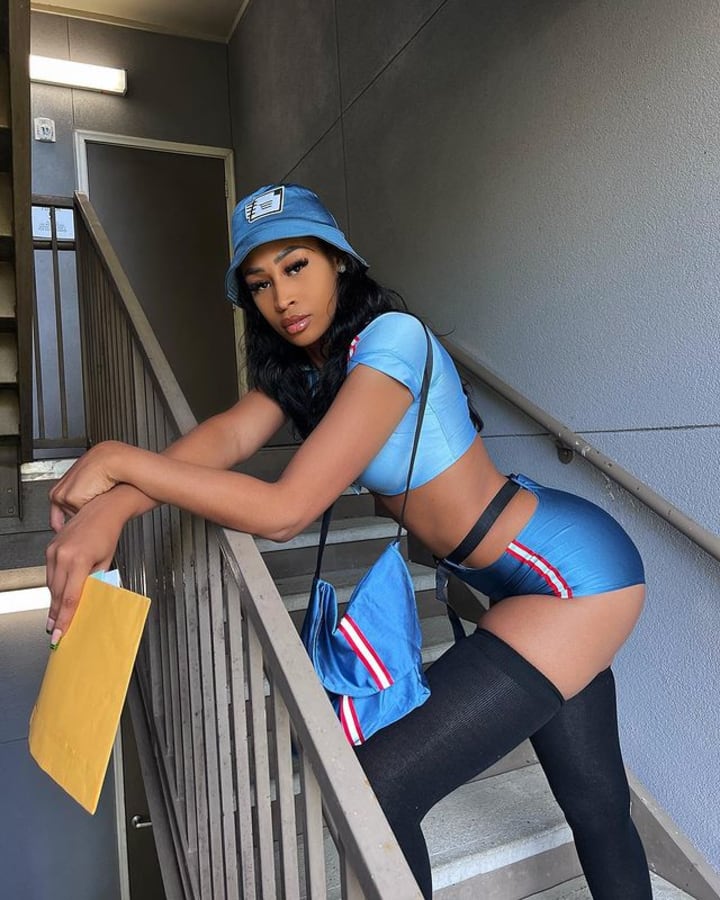 Former Florida Atlantic volleyball star Zuri Smith was the world's hottest 6-foot-3 postwoman for Halloween. During her day on the court she was the 2019 Conference-USA Defensive Player of the Year.
Chrissy Carr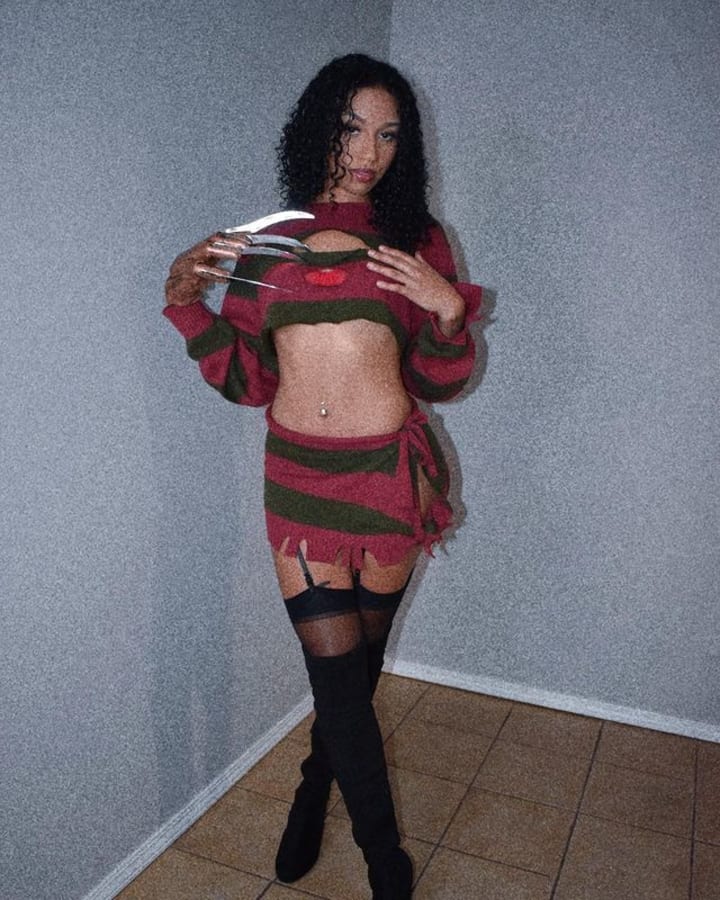 Michael Myers may think he owns Halloween, but we all know Freddy Krueger is the real scariest villain. Hoops star Chrissy Carr effectively rocked her Freddy Krueger costume as she hopes to bring nightmares to all of the SEC as a new member of the Arkansas Razorbacks, since transferring from Syracuse.
Reader insights
Be the first to share your insights about this piece.
Add your insights