Greta Gerwig Is Only the 5th Female Director to Be Nominated Best Director at the Oscars – Is This Only Because of the Golden Globes Snub?
The celluloid ceiling in the movie industry still persists.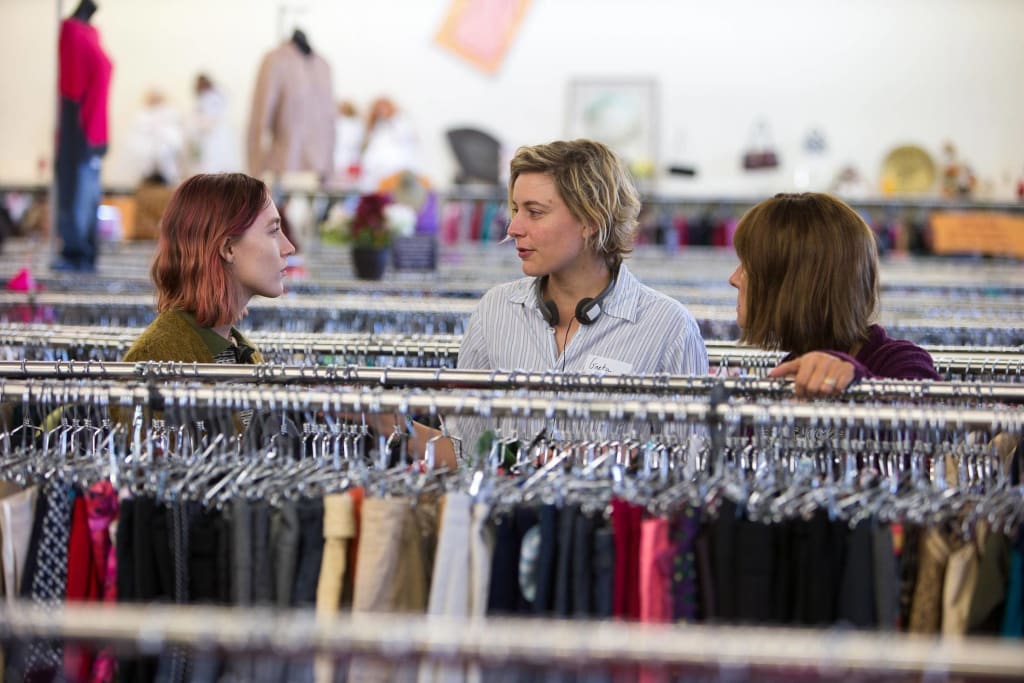 Credit: A24
The celluloid ceiling is a phrase used to describe barriers that stop women progressing in the film industry. It's just another word for the glass ceiling. We're no strangers to the lack of females in the movie industry but the fact that no more than five women have been nominated best director at the Academy Awards' 90 years of awards, is catastrophic.
There are many actresses fighting injustice in this industry and still, nothing is changing. Women filmmakers are still not given opportunities to direct. Women still aren't receiving equal pay. Why is it that we've only had five female nominations in the best director category and only one of them has ever won the award? Because they're not given the chances they deserve.
Women can tell different stories than what men can and that's why we need more women filmmakers. If they finally get the recognition they deserve it will inspire other young female filmmakers to pursue a career in this industry.
"I think women tend to focus on stories that men don't have the privilege of seeing." - Greta Gerwig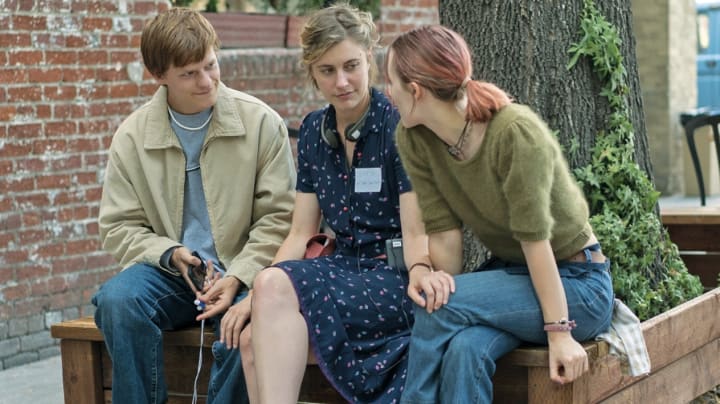 Greta Gerwig makes history at the 90th Academy Awards this year for her personal debut film, Lady Bird. It received not just one nod but five nods for best picture, best director, best original screenplay, best actress and best supporting actress. She is the first woman to be nominated for best director for a debut film.
Upon finding out she had been nominated for these awards, Gerwig experienced many different emotions from crying to laughing.
"I've been in various states of laughing and crying and yelling with joy. I apologize if I descend into something that doesn't make any sense because I can't believe it. I can't believe it!" "There are so many great films this year, and to be included among them as a woman means so much." - Greta Gerwig
However, Gerwig was snubbed best director at the Golden Globes which was met with such criticism. No female was nominated for best director, which resulted in many people stating that the award show is sexist towards women.
In a year where there was a good selection of films directed by females, successful films such as Mudbound by Dee Rees, Wonder Woman by Patty Jenkins, the fact that none of them, including Gerwig, missed out on a nomination at the Golden Globes is disgraceful. How can they not be seen as sexist when these were some of the best films of the year? Sadly, there's no credit where credit's due.
Natalie Portman, who was presenting the award for best director at the Golden Globes, has been met with praise after she used the opportunity to slate the award show by stating: "Here are the all-male nominees." Watch the clip below to see the moment as it happened.
The Golden Globes aren't the only awards ceremony to snub all women directors. The Bafta's this year also failed to nominate a single female director in the best director category. According to the latest report by San Diego State University's Centre for the Study of Women in Television and Film, the statistics on women directing the top grossing films have barely improved since 1998, which proves Hollywood has a major sexist problem.
We don't know whether Gerwig was secure in getting a nomination for best director at The Academy Awards before the Golden Globes took place and I doubt we'll ever find out. It's a shame because she truly deserves her nomination so I hope they didn't just give it to her because they didn't want to receive a backlash like the Golden Globes did. It's sad if this overshadows her achievement because every category her film is nominated in, is well deserved.
Greta Gerwig is the first female to be nominated in this category in eight years, which is astounding yet appalling. Lady Bird is a sensational film which everyone should experience. I truly hope Gerwig wins the best director award because it's boring seeing men get awarded all the time and it's about time another woman won in that category. It's about time women get the recognition they deserve!
As much as Gerwig deserves this nomination at the Oscars, there shouldn't just be one female nominated, there should have been several this year. Other female-directed films this year received critical acclaim and global success so why weren't they nominated too? One day, I hope a woman is nominated for best director every year at the famous awards show. That can only happen if the industry paves a way for female filmmakers and allows them to direct more films. They're just as capable as men!
The 90th Academy Awards will air March 4, at 8pm on ABC.