Great Apps Every Woman Should Have on Their Phone
On the hunt for great apps to build productivity and creativity? These are the greatest apps every woman should have.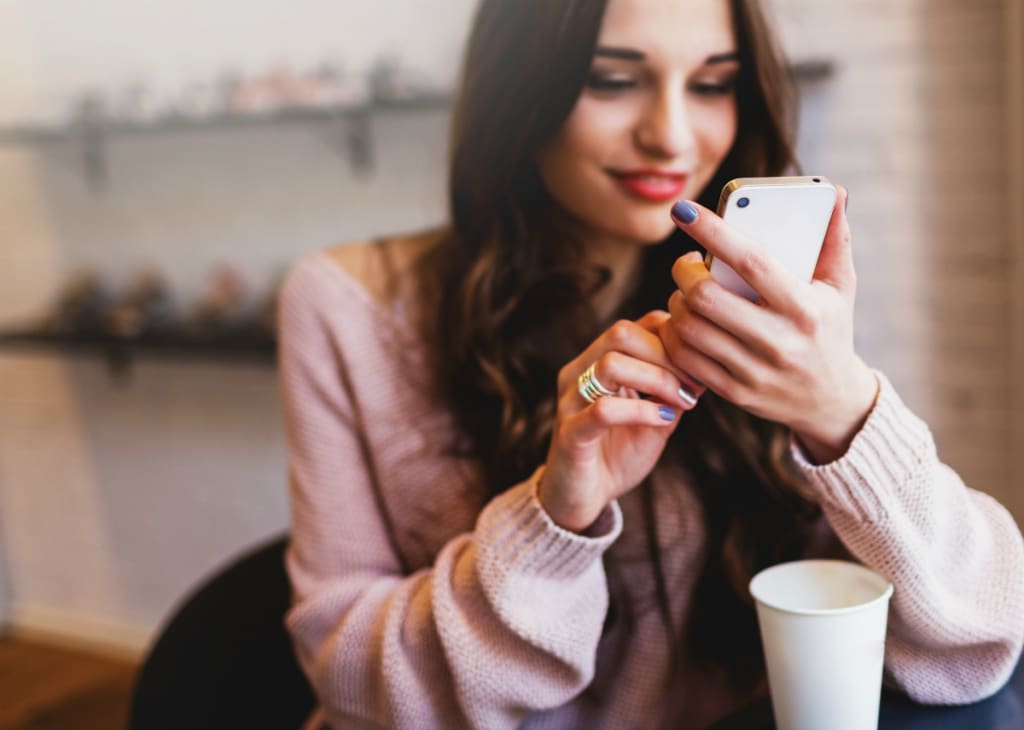 These days, our life is on our phones. It's sad to say, but we evolved to rely on our phones for many, many things. From keeping us organized, staying connected with others, and keeping track on our fitness, there's a lot that our smartphones can do for us. We keep financial records on our phones, make grocery lists, and email for work. We take advantage of our phones each and everyday. But we don't have to view our smartphones as something that's bad for us. In fact, we learn so much from using our phones.
Whether you're searching for the right apps to keep you constantly productive and motivated, or you simply want an app that shows you amazing deals on designer clothing, then these are the greatest apps every woman should have. But seriously, if you're looking for a shopping app that features designer pieces marked down drastically, continue reading to find out.
A unique and super creative app like OPI NAIL STUDIO is almost every girl's favorite app. If you're into painting your nails about once a week, or once every two days because you hate when your nail polish starts to chip, then this app is seriously perfect for you. Oh, and especially if you spend hours by the nail polish rack, pondering over which polish looks the best on you... get this app.
It's very easy to use. Just take a photo of your hand, and check which color best suits your liking. You can also find the nearest nail salon or store around you with this app. Test out the latest collection and trending shades, too. Now you don't have to worry about which nail shade best suits you.
Yes, here's the app that shows you great deals on high-end designer clothing—Rue La La! Easily my favorite app and one of the top best apps every woman should have. If you're a shopaholic, or can't stand shopping at the mall, you have to get this app. For someone who's been using this app for four years now, I can say that shopping couldn't be any easier.
The app is the quickest and easiest way to shop, even on the go. From your favorite brands, and even designers, you get exclusive deals every day—some even up to 70 percent off! While it's featured as one of the Best New Apps by Apple, Rue La La features top brands in apparel, shoes, accessories, beauty, home, travel, and much more. Plus, we can't forget about the men; this app also has handsome pieces for guys, too. And my favorite thing about Rue La La is when you purchase something from them, you get 30 days of free shipping! So, you don't have to constantly spend $100 to get free shipping.
It's so easy to lose track of your period. Instead, let your smartphone do the tracking for you. Clue is a period tracker app that helps you discover your menstrual cycle patterns with science. Tons and tons of people use this app and they mention how much of a trustworthy this app is. It's known to be accurate in information and gives you reminders on your period, PMS, ovulation, and fertility.
Quick, simple, and super handy, your periods won't be a mystery to you anymore. Constantly keep track on your period as well as monitor your health trends with mood trackers, exercise trackers, and health logs.
If you don't have Venmo by now, you must install it on your phone. Among the best apps every woman should have, Venmo is the best way to earn and receive money from friends, family, coworkers, anyone who basically has the app. Instead of having to pull cash from the ATM to return money to a friend, simply use this app to prevent you from taking a trip to the bank.
The app allows you to split purchases instead of IOUs, share new buys, and even check out what your friends are doing on the feed. It's easy to use, too. Just link your payment method to the app, and you're good to go. There's no transaction fee for spending any money with your bank account or debit card. Also, when you receive cash from someone through Venmo, you can transfer the money straight into your bank account.
Do you lack productivity? What about always forgetting to get tasks done when needed? Or do you always forget to buy exactly what you need in the grocery store and end up leaving with a bunch of junk food? Be more organized in your daily routine with one of the best apps every woman should have. If you can't rely your tasks on sticky notes, then your smartphone is probably the best way to remind you that you have work to do.
Cozi is a great app that gives you the chance to put in reminders, create grocery lists, built a productivity list, and much more. Easy and free, this app can keep track on everyone's schedule in the family through the color-coded calendar. It can also send reminders to yourself so you don't forget to finish up a chore or duty. Organize your family and your life with the one of the best to-do list apps to help your productivity.
Trying to be more fit these days? If you're looking to lose a few pounds or simply stay in shape and tone your body, then do I have the perfect empowering lifehack app for you. Out of the greatest apps every woman should have, MyFitnessPal can actually make your phone into a nutritionist.
You can track what you're eating, scan barcodes, get insights on foods, count calories, and more. The app also allows you to customize your diary that features what you ate for breakfast, lunch, dinner, and even snacks that you had in between meals. There's also a water tracker where you can log water in cups, ounces, or ml. Choose a goal, set it, and change bad eating habits with one of the best healthy living apps ever.
This is also one of my favorite apps that I currently have on my phone. Since I'm a Starbucks addict, I had to have this app. And if you're obsessed with Starbucks, too, but don't have this app on your phone... what are you waiting for? From the best apps every woman should have, the Starbucks app is a very convenient way to pay in store or even order from the app.
Hook up your paying method into the app and load money into the account to make it easier for you to pay. You can also earn rewards when collecting and earning stars from every purchase you make. These include rewards like getting free drinks and food. The app also updates you on Starbucks news.
Have you ever wanted to video chat your friends, but couldn't, because FaceTime only allows you to video chat with one person? Now you can video chat with more than one person with the Houseparty app! Get connected with friends and family by video chatting with them all.
Houseparty allows you to request friends though username or from your phone contacts (only with those who have the app) and start video chatting with them! You can video chat up to seven people! Seven! It's basically a party on your phone. So, whether you're far away or just down the block, video chatting your friends with Houseparty will always keep everyone connected.
Save paper and read amazing novels with Amazon Kindle. Designed to give you access to your favorite books and novels, you won't have to take a trip to the book store or library to read the latest book in the series. Either on your smartphone or tablet, this is one of the best apps every woman should have.
Carry all of your eBooks with the free Kindle app. Once you've purchased a book on Amazon, it will automatically appear in the app. You can purchase eBooks from either Kindle Unlimited or Amazon Prime. Also if you're a Prime member, you get to read for free and choose from over 1,000 titles. In addition, you can listen to audible narrations from any book you're reading. It's like exploring the book store right on your smartphone.
Lastly, Lyft is definitely one of the greatest apps every woman should have on their smartphone. Whether you have no ride to the club, no ride home, or want to go somewhere without the motivation to drive, Lyft can be your chauffeur.
Simply request a ride with the touch of a button and get picked up by a nearby community driver who will take you to your destination. You can also split the cost of a ride with your friend in the easiest way. Also, all Lyft drivers pass a comprehensive background and DMV checks, so you'll be guaranteed a safe drive every time. In addition, drivers are rated by passengers by how they drive and personality.